Sainz and Leclerc say upgraded Ferrari 'felt pretty good' as they target improvements ahead of qualifying in Spain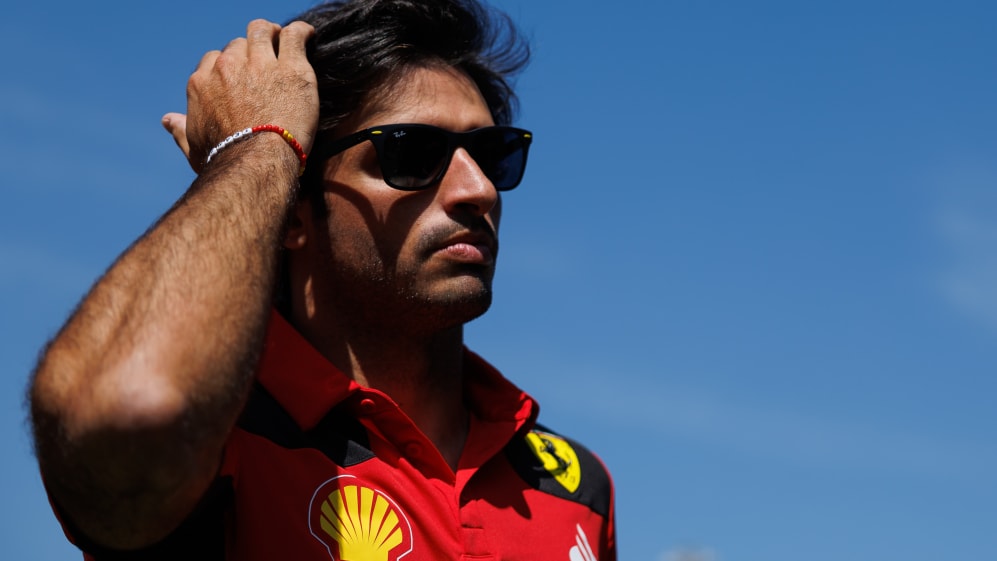 Home favourite Carlos Sainz, and his Ferrari team mate Charles Leclerc, are expecting a tight midfield battle at this weekend's race in Barcelona – as both drivers also gave their verdict on the upgrades brought by the Scuderia this weekend.
Sainz was ninth fastest for Ferrari in FP1, before setting the seventh quickest time in the second practice session, and speaking after jumping out of the cockpit, the Spaniard says the signs were good from the upgraded SF23.
FP2: Verstappen edges out Alonso during second Barcelona practice session
"It feels good," said Sainz. "It's always great to be back here with the crowd, driving a track that I actually think is a lot better, a lot more exciting, has a lot more character, and is also more demanding both physically and mentally with the last two corners the way they are, and enjoying it.
"We've tested the new package, obviously it's impossible to compare, only Charles had a proper back-to-back. But for me it was put and run, and we just tuned the car to adapt it to the balance that we have."
When asked where he believes Ferrari can end up in the pecking order come qualifying, Sainz replied: "It's going to be tight. I think the field today was particularly tight, obviously we don't know fuel modes and engine modes.
"But there were a few cars from the midfield joining the top teams and mixing it up with us, which I expect will happen again as in Monaco. Just shows the field is closing up and it's going to be a good challenge for quali."
Sainz is racing at his home Grand Prix for the ninth time in his Formula 1 career, and he is hopeful that he can give the fans in the crowd, and at home, something to celebrate come the end of the weekend.
READ MORE: Alonso taking energy from vocal home crowd as he looks to 'put on a good show' following P2 in Friday practice
"F1 is booming in Spain, I think everywhere, but also in Spain it's taken big steps," Sainz acknowledged. "It's great to see the grandstands nearly full already on a Friday.
"And seeing people enjoy and clap, and shout as they were doing today on a Friday. Great to see, hopefully more of this to come and hopefully we can give them a good weekend."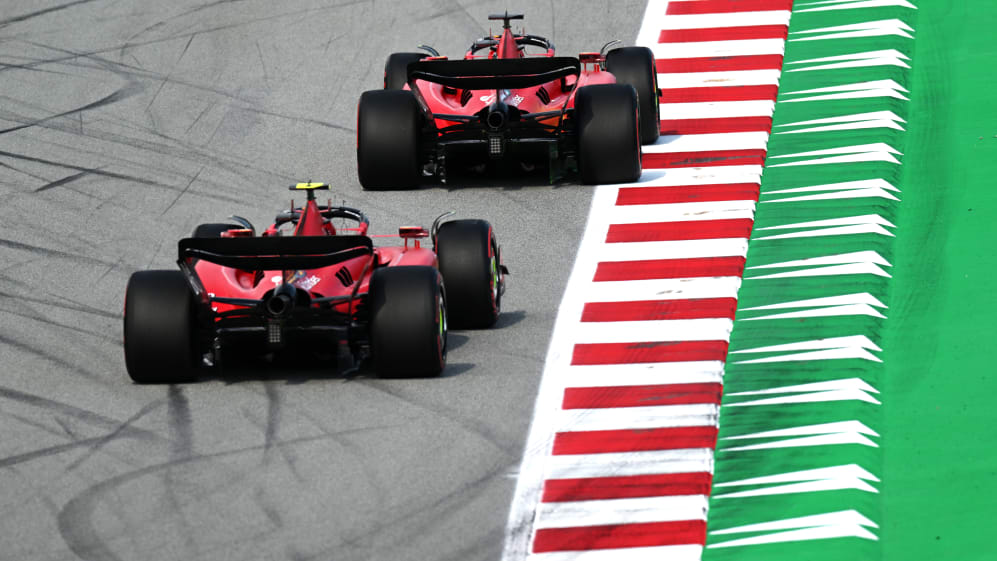 As for Leclerc, he was eighth fastest in FP1 – where he did not run an upgraded version of the SF23 – before going sixth quickest in second practice. And the Monegasque racer had set his sights on improvements heading into the weekend.
"First of all, we had a few new parts on the car, but I think it's a great track to test these new upgrades," said Leclerc. "Feeling is quite okay; we still have a lot to do to optimise this new package, but it felt pretty good.
READ MORE: Vasseur explains Ferrari's sidepod change and how it will 'open some doors' for future development
"Step by step, try and push more and more the car, and to go in places that we haven't yet because we didn't have the time. Just a normal process of having a new part and slowly going in the direction we want."
Leclerc – who took pole last year in Barcelona – was asked whether he could repeat the same trick come Saturday afternoon, to which he responded: "Very difficult to answer that question, because I think it's closer than ever.
"Apart from Red Bull that are in a league of their own with their car at the moment, especially in race pace, everybody else seems to be more or less there. So, I think the one that will be in front will be the one that will do the perfect lap in quali."