Sainz and Magnussen set to start French Grand Prix from the back of the grid after raft of power unit changes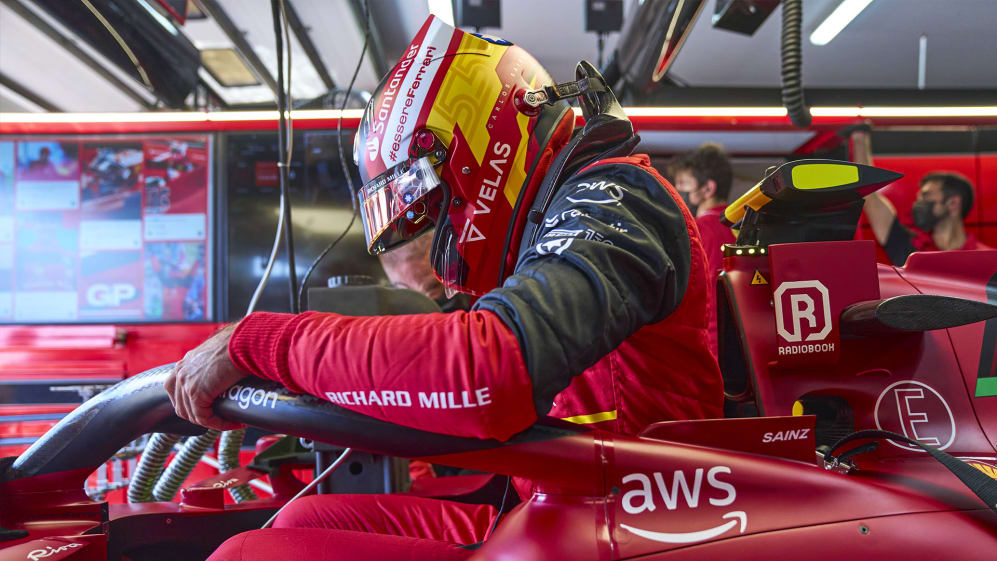 Carlos Sainz and Kevin Magnussen will start the French Grand Prix from the very back of the Circuit Paul Ricard grid, after taking on a range of power unit changes.
A 10-place drop for Sainz was confirmed on Friday after he changed his control electronics unit – with Sainz having retired from the Austrian Grand Prix two weeks ago with a power unit issue that saw the rear half of his F1-75 engulfed in flames.
WATCH: Ride onboard with Carlos Sainz's fastest lap in the second practice session at Circuit Paul Ricard
But with Sainz having said in an interview on Friday evening – after heading Free Practice 2 by a tenth from team mate Charles Leclerc – that he was likely to have "penalties" plural this weekend, it was confirmed on Saturday that the Spaniard would take on extra power unit elements, demoting him to the back of the grid.
Joining him will be Magnussen, with the pair respectively taking on a new internal combustion engine, turbocharger, MGU-H and MGU-K and a resultant drop to the back of the grid.
The pair also took on a new exhaust each (as did Leclerc), while Sainz, Fernando Alonso and Yuki Tsunoda also took on new gearbox components – with none of those changes causing a penalty for any of the drivers.
Oops! Error retrieving Twitter post
The penalties will make the chance of Sainz repeating his British Grand Prix victory here in France remote – with the Spaniard also confirming on Friday evening that he'd found overtaking harder than he'd expected when he'd been playing cat-and-mouse on track with his rivals in FP1 and FP2.
READ MORE: 5 things we learned from Friday practice at the French Grand Prix
"I tried a couple of moments with other cars to overtake because I know I'm going to need to a lot, and I must say that it was a bit trickier than expected," said Sainz. "Mainly because there's a tail-wind on the back straight and with this tail-wind it looks like the slipstream and DRS effect is a bit low.
"But I don't have any other choice; I need to find ways to overtake and the best medicine for that is just to be a bit quicker come Sunday than what we are. Let's see when everyone runs the engine modes on Sunday if we have the top speed to overtake. I hope we do because I'm going to need to make up a lot of places!"