Sainz and Palmer revel in best ever finishes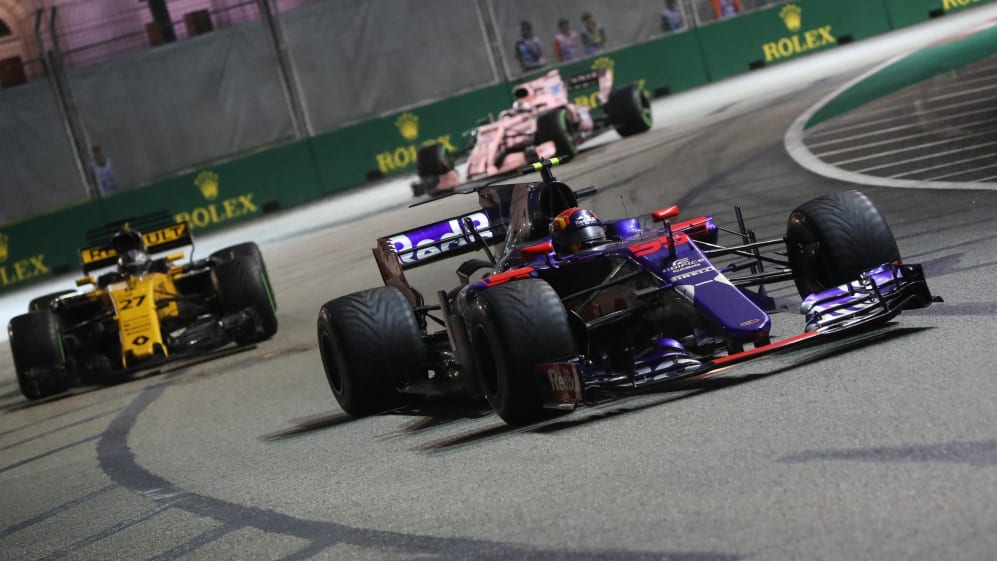 The Singapore weekend began with the news that Carlos Sainz would be taking Jolyon Palmer's seat at Renault next season. It ended with both drivers scoring their best ever finishes in Grand Prix racing.
n an incident packed wet-dry race, which began with a multiple car shunt involving both Ferraris, Max Verstappen's Red Bull and Fernando Alonso's McLaren, Sainz moved from P10 to finish fourth, while Palmer started 11th and came home sixth.
"It was probably my best day in Formula 1," said Sainz. "After a weekend with so much media attention with everything going around about my future, to put together a perfect weekend first of all with quali yesterday and now with a faultless race, making it to the end in P4, it was the perfect way to celebrate a difficult weekend, but a weekend that I will remember."
Rumours persist that Sainz may well be drafted in to replace Palmer at Renault before the season is out, and the Spaniard said afterwards that though he is not thinking of that eventuality, if he was to leave Toro Rosso after this race he'd be leaving on a high.
"I'm still not thinking it's going to be my last race," the Spaniard said. "Since [news of the switch] happened I told my team, my group of engineers, my mechanics, 'let's go for this weekend, let's do a perfect weekend, let's not care about what happens next'.
"They showed a big amount of support, telling me they were extremely happy for me and for my future. Altogether we were super motivated and we put together a perfect weekend. I'm very proud of them and very grateful to them because they've been a great source of support."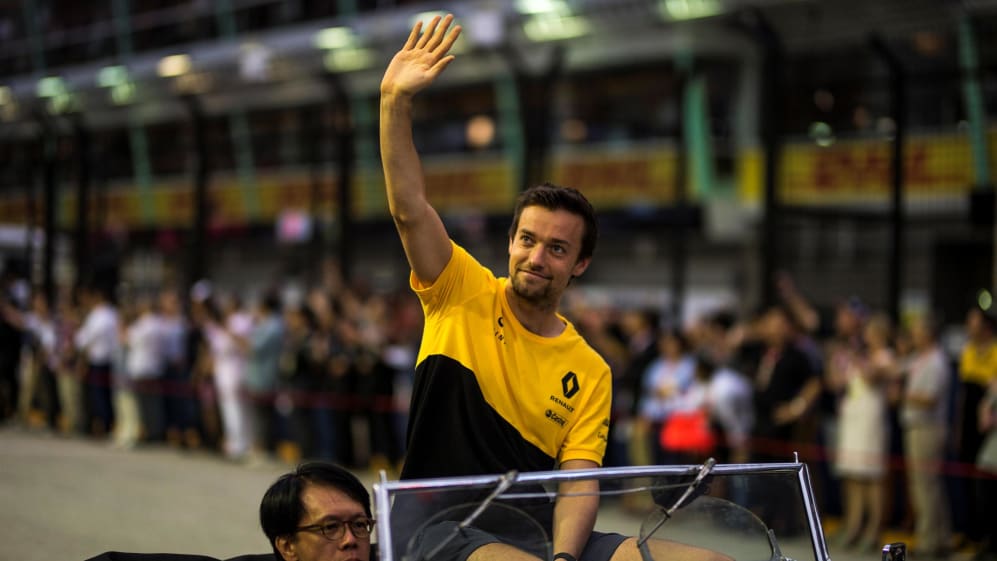 Palmer meanwhile came into the weekend as one of just two regular drivers yet to finish in the points this year - but came alive in the tricky conditions to book the best finish of his career, and only his second appearance in a Grand Prix top 10.
"You never know what to expect," said the Englishman. "Today I really enjoyed [the conditions]. I just felt the grip from the car and had confidence to chuck it around.
"I managed to make a nice pass on Bottas at the re-start at the beginning, so that was a pleasant surprise. I could then go with the guys ahead, so the pace was there."
After so many reliability issues in 2017, Palmer, who is fully anticipating seeing out the season as planned with Renault, added that he hopes the result will herald the start of a more positive run for him.
"I'm so happy. It's pretty huge. I don't really mind about what's happened the whole weekend, I'm just happy for the race.
"I would have been happy in any race to finish sixth. I finally get some points for the season and I have seven more races to do a good job and go out with my head held high with Renault. I've done one - I have six more to do.
"You want to show every weekend the best you can do," he added. "I think the result this weekend is finally a bit of good luck, because obviously there were cars ahead who dropped out. But we negotiated all the conditions well."
Stoffel Vandoorne was another driver to record his best ever F1 result in Singapore, the McLaren driver finishing two places higher than he'd started in seventh.