Sainz 'angry' about missed opportunity following Verstappen clash
Carlos Sainz was moments away from causing a major upset on lap four of the Bahrain Grand Prix, as his McLaren bore down on the Red Bull of Max Verstappen with an incredible speed differential into Turn 4.
As Sainz attempted a move around the outside of the Dutch driver, however, the pair touched, with Sainz suffering a front-right puncture that left him crawling back to the pits with sparks cascading off his front wing as it scraped along the track, while Verstappen continued on his way.
"I can't believe this guy," Sainz fumed into the radio after the contact – and he wasn't much happier when he faced the media at the end of the race.
READ MORE: Hamilton profits from Leclerc reliability heartbreak to win in Bahrain
"I am still really angry about the whole situation," said Sainz, who'd qualified an impressive P7 on Saturday, after the race.
"I got a good run out of Turn 2, opened the DRS, arrived further ahead than Max into Turn 4, attempted a move around the outside and then I received a really big hit – a really big hit from Max. I got the worse part of it with a puncture, and I can still not believe how that Red Bull didn't get any damage from the massive hit that I received, so unfortunate. [It was] racing, racing hard – maybe a bit too hard."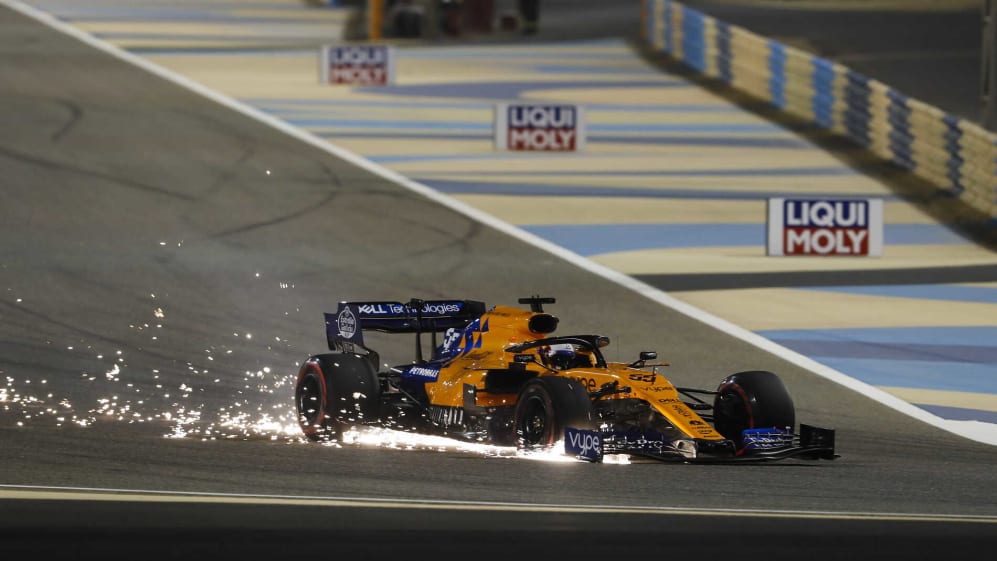 For his part, Verstappen suggested Sainz might not have seen him coming. "He wanted to go around the outside and then he braked late - but I also braked late," said the Dutchman. "I guess he thought I was not there anymore because with these cars you can't really see what's next to you. So he turned in but I was there so we had contact. I guess it's just visibility problems."
The stewards declared the tangle a racing incident, and Sainz later suffered a gearbox issue that forced him to retire from 17th place on lap 53 of 57. Nonetheless, the Spaniard was still able to find positives despite enduring his second point-less race of 2019.
"I'm going to talk above [the positives] definitely," he said. "I think you all saw my start, the mega start, the mega first laps, having a lot of pace, attacking the Red Bulls in front and I felt like I was faster than the Mercedes – I was targeting an overtake on Max and then see what I could do after that.
"[So I'm frustrated] about having such a strong car, having such a strong weekend and still getting no points for the team, [but] I'll try and digest this and think about China."