Sainz - Australia point was hard to stomach with drinks issue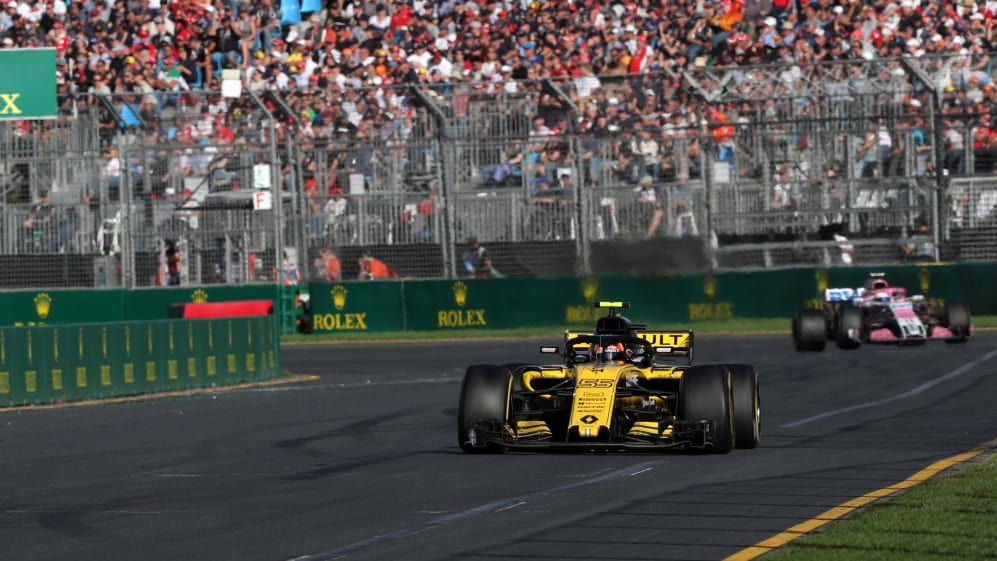 Carlos Sainz admitted he was out of his comfort zone for much of the Australian Grand Prix – but it had nothing to do with the performance of his Renault.
The young Spaniard held on to seal a single point at Albert Park, but 10th place still constituted his worst-ever Australian Grand Prix finish. And he later revealed that stomach problems had almost caused him to abandon.
"At one point under the safety car, I nearly had to vomit," he said, adding: "from that point it was just a case of making it to the finish."
Sainz explained that his problems were largely self-inflicted, caused by taking on too much fluid during the race.
"I had a drinks bottle pumping water since lap one and unconsciously I was drinking and drinking and drinking. Suddenly I just felt full of water in my stomach and I wasn't feeling good," he said.
"Going from side to side it was very difficult and at one point under the safety car I nearly had to vomit, so it was a difficult race in general. It's unfortunate, but I just need to learn from it."
Sainz, however, said he was happy with the performance of the car over the first weekend of the new season, as Renault scored points with both cars for the first time since the 2011 Turkish Grand Prix, thanks to team mate Nico Hulkenberg taking seventh place for six points.
"It was a positive start (for the team) and I'm happy with the performance for all of the weekend," he continued, but added: "I think I could have done much more without the (stomach) problems and with better car handling in the first stint. But it's something to learn from and we will get better."