Sainz: Crash proof that Suzuka punishes even smallest mistakes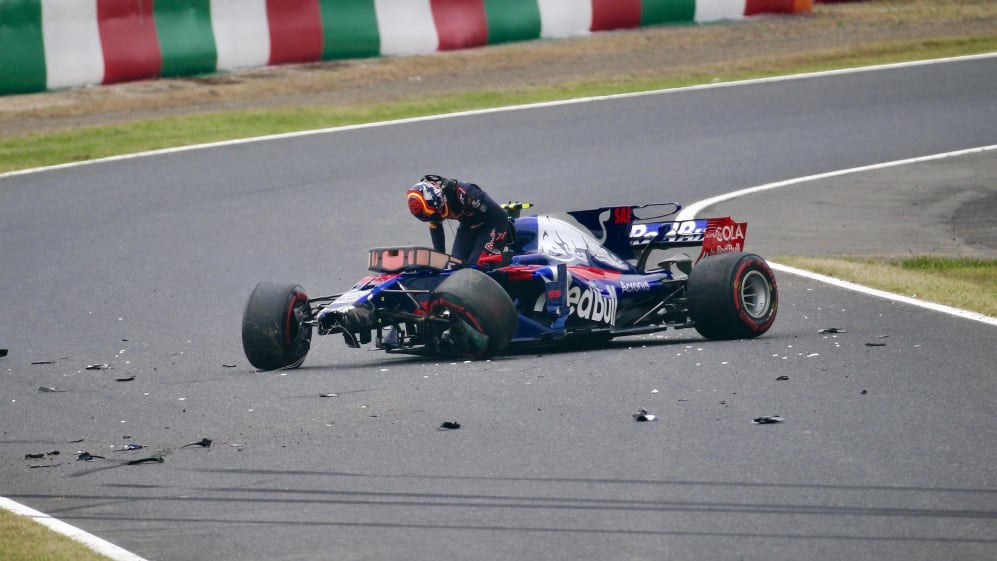 Carlos Sainz provided a glimpse of just how quickly Japan's ultra-challenging Suzuka circuit can bite on Friday morning when a small error of judgement saw him pitched into the barriers and suffer extensive car damage.
The Spaniard, who is set to start Sunday's race from the back of the grid as a result of power unit component changes, was 14 laps into the weekend's opening session when he ran slightly too wide exiting the Turn 11 hairpin and lost control.
"The accident was a bit of a pity," said Sainz, who was completely unscathed. "I didn't expect it to happen, I just clipped the outside kerb a bit too much and it sent me into a spin and then into the barriers.
"It looked quite incredible on the TV, but luckily it wasn't such a big one from inside the cockpit. We can't forget that a minimal miscalculation here can make you pay a big price!"
"I'm happy that the mechanics could put the car back together for FP2 – they did an amazing job like they always do, pushing for me and the team.
"We were ready to run in FP2, but unfortunately the weather conditions didn't help us and we were only able to complete an installation lap. Hopefully tomorrow is a better day!"
Suzuka is revered amongst F1 drivers and fans alike for its heady mix of elevation variations and high-speed changes of direction. However, it is narrower than most tracks and unlike newer venues still retains grass and gravel around much of the circuit, putting a premium on maximum concentration and precision.