Sainz: 'Crazy' Q3 lap shows 'huge' progress from McLaren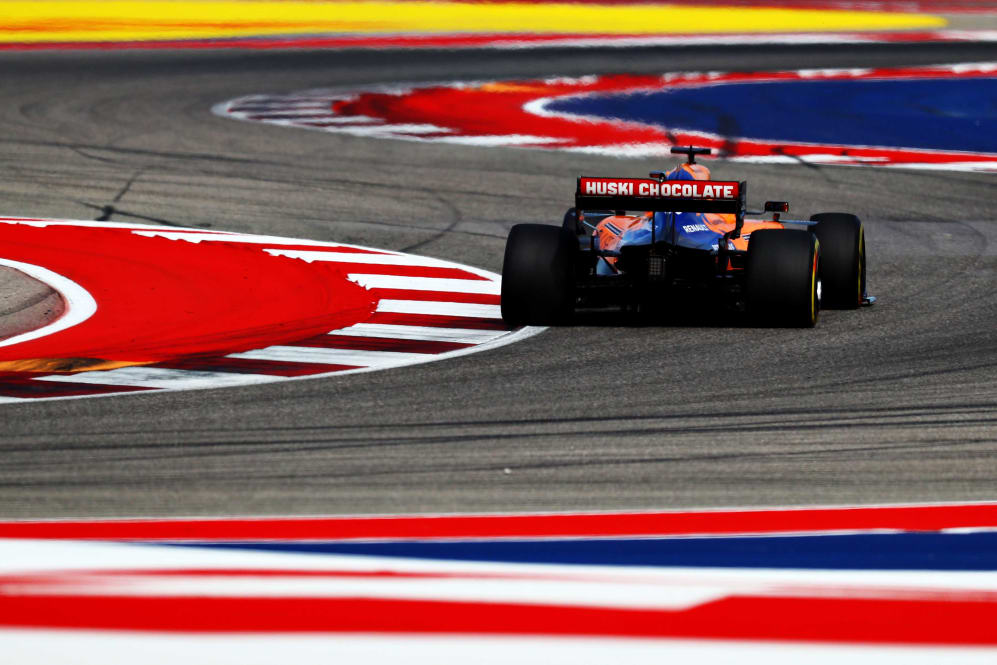 Carlos Sainz was visibly buzzing in the aftermath of qualifying at the Circuit of The Americas, after McLaren secured their second P7 and P8 qualifying result in as many weeks.
Stopping the clocks at 1m 32.847s in Q3, Sainz – who'll make his 100th Grand Prix start in Sunday's race – ended up just 0.818s off the pole time of Mercedes' Valtteri Bottas. And having got within six-tenths of the 2018 pole lap at COTA, Sainz was quick to praise the strides made by his McLaren team, whose drivers were P13 and P17 on the grid here last year.
READ MORE: Bottas secures surprise US pole, as Hamilton manages only fifth
"Very pleased," he said after qualifying. "The two laps in Q3 felt amazing. I suddenly found some two or three extra tenths in myself and in the car that I didn't expect to be there, so to go down to a 32, a 32.8 on the board, it felt really good.
Today with the car, it was just nice to drive. With this wind direction from the north, the car switches on
"It's crazy, 32.8 round here, we got really close to the pole lap of last year I think, so McLaren has made huge steps forward, and today with the car, it was just nice to drive. With this wind direction from the north, the car switches on – for reasons we still don't understand."
Having sensationally headed the Q1 segment of qualifying, Sainz's team mate Lando Norris would ultimately end up eighth after Q3. And while he too was happy overall with his day, he was predicting a "tricky" race in Austin, a week on from McLaren's disappointing no-score in Mexico after their double-Q3 appearance there.
"It was good for us," said Norris. "Comparing to where we were yesterday, I think we made some good improvements. The wind favoured us a bit more today, which is good, and bad at the same time. Good because we took advantage of it and we have a strong position for tomorrow, but the thing is, tomorrow the wind goes back to what it was yesterday. So it's going to be a bit of a tricky race… but P7 and P8 is the best we could do.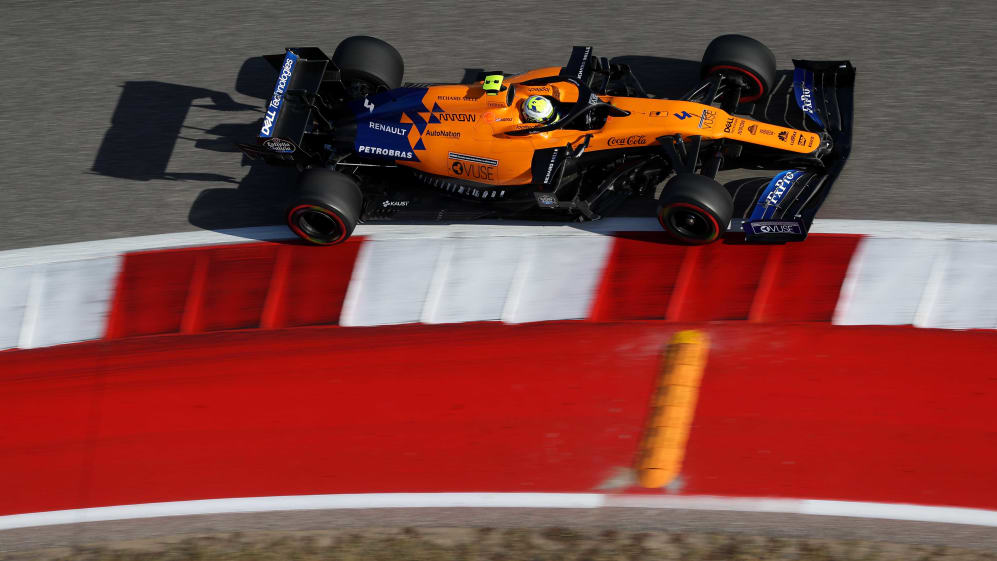 "[In Mexico] we had a good start, a good opening lap, so I just need to try and repeat that," he added. "Turn 1's quite tricky because of the crest, so it's easy to lock up and run wide, so I need to make sure that doesn't happen... But apart from that, just focus on our own race, don't repeat Mexico and I think we can be good."
McLaren appear assured of finishing fourth in the constructors' standings this season – in what would be their best finish since 2012 – with a 38-point advantage over closest rivals Renault heading into the United States Grand Prix weekend.