Sainz credits 'trial and error' approach for his best qualifying performance for Ferrari yet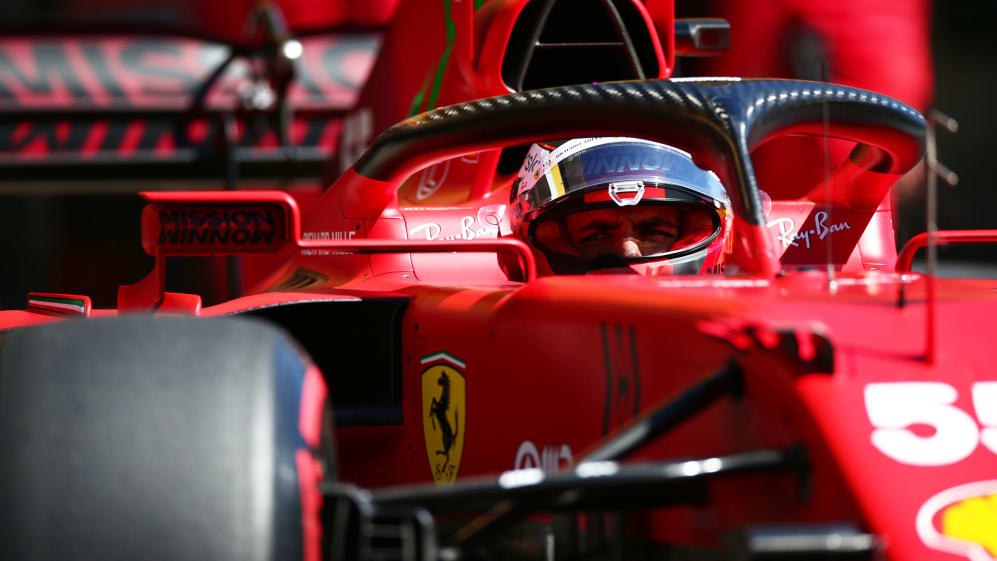 After missing out on Q3 at Imola two weeks ago, Ferrari's Carlos Sainz bounced back with his best ever qualifying for the Scuderia, the Spaniard crediting set-up and driving style changes for taking him to fifth on the grid for the Portuguese Grand Prix.
Sainz's best Q3 time saw him out-gun team mate Charles Leclerc – who's started the first two races of the season in P4 – by nearly three-tenths. And Sainz said it was satisfying to see that the good feeling behind the wheel of the Ferrari SF21 around Portimao had translated into lap time.
READ MORE: Bottas denies Hamilton his 100th F1 pole as Mercedes lock out the front row at Portimao
"I'm feeling good after today, mainly because I felt progress, and the lap times shows what I'm feeling," said Sainz. "Today I felt like I was driving the car better; I changed a couple of things since Imola on my driving style and a couple of things also in the set-up.
"It's a lot of trial and error, go in one direction, come back, go the other direction. We keep trying a lot of things and today we managed to put a good lap together in Q3 to be in the top five, so let's keep going."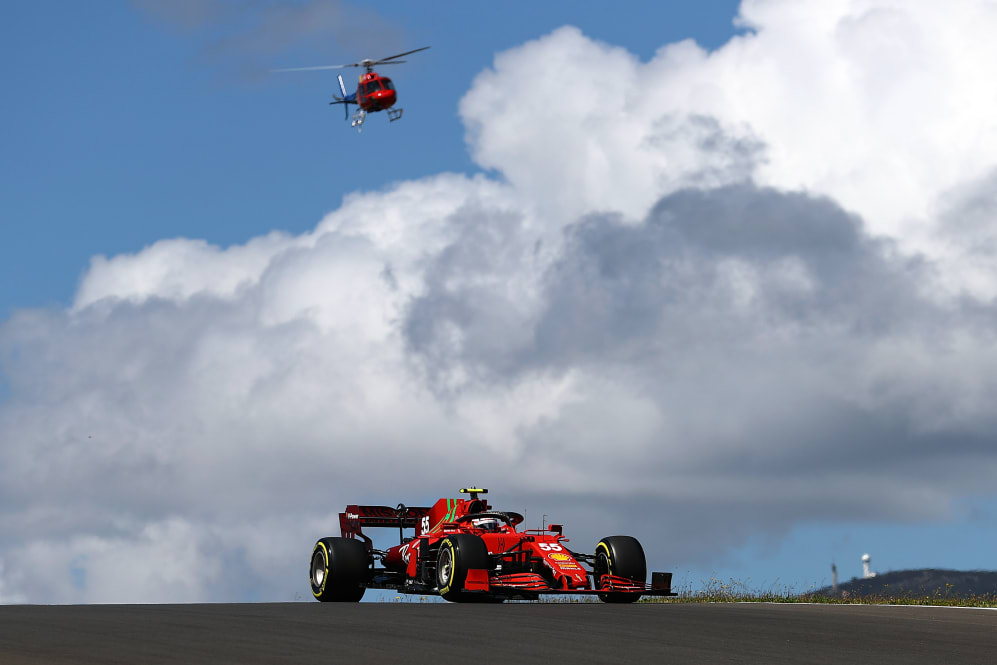 The only dampener on Sainz's best ever Saturday for Ferrari was Q2 when, unlike team mate Leclerc, Sainz was unable to progress through on medium tyres, forcing him to put on a set of softs that he'll start the race on. And Sainz conceded that, despite the strong result, there remained "a lot of secrets" for him to discover in the SF21.
"We cannot stop here, we need to keep progressing, because I'm sure there's a lot of secrets that I still don't know from this car and I want to discover them," said Sainz. "Tomorrow, we have a disadvantage that we're starting on the soft.
READ MORE: 'Not a result I feel good about at all' – Ricciardo at a loss to explain 'grim' Q1 exit in Portugal
"The four guys in front of me, and Charles, are on the medium. I wish I could have gone through on the medium, but we played it safe and we're going to probably have to defend more than attack [in the race]. But that's how it goes and we'll try and put a good race together."
Leclerc, meanwhile, said that a simple case of bad driving on his part in Q3 was the reason he was out-qualified for the first time by Sainz – although he at least conceded that starting on the medium tyres would be an advantage.
"I haven't been good enough today," said Leclerc. "It's been a very difficult session with a lot of wind, and I just didn't drive well, very inconsistent. My Q2 lap, I was very happy with it – we were on mediums, we went through with mediums, so that's good for the strategy tomorrow. But then in Q3 when I had to do the lap, it was just not clean enough and that's the way it is and I'll learn from it.
READ MORE: Disappointed Verstappen says he 'didn't enjoy one single lap this weekend' on way to P3 in qualifying
"But I think we are quite in a good position, because we are… the first cars apart from Red Bull and Mercedes, that we are not fighting with, starting on the medium tyres, so I hope we can take advantage of it and have a good race from there."