Sainz delighted with best-ever grid slot after 'very stressful' wet qualifying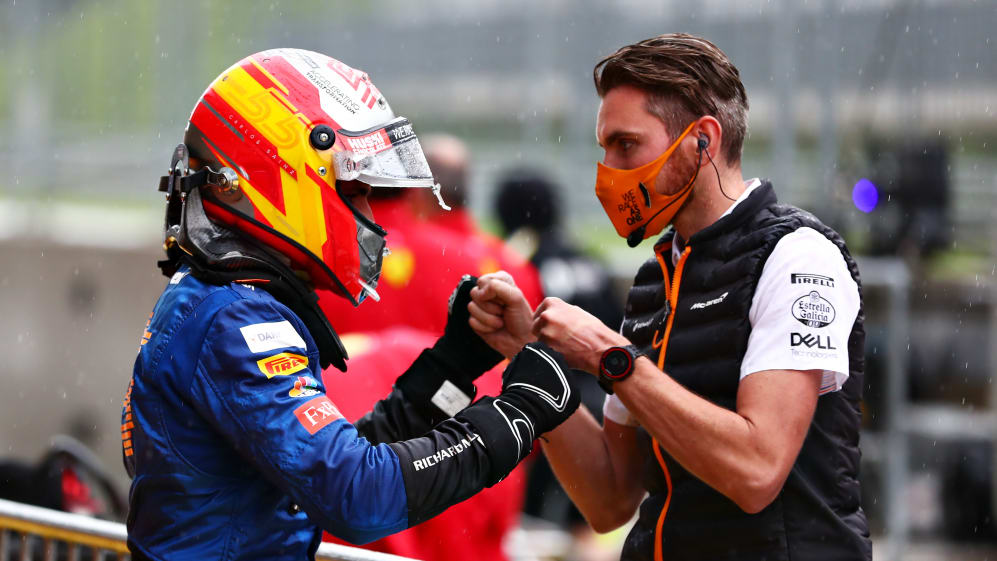 When rain was predicted for Saturday, Carlos Sainz was secretly delighted as the Spaniard revels in such conditions. And the McLaren driver delivered when it mattered to take a sensational third on the grid – his best ever grid slot - even if he admitted afterwards the whole session had been "very stressful".
READ MORE: Hamilton beats Verstappen to pole by 1.2s with epic lap in the wet
Sainz struggled with the balance of his new McLaren throughout the opening Austrian Grand Prix weekend at the Red Bull Ring, but after a few days to analyse the data before doing it all over again at the same venue, he and the team found some solutions, and already on Friday, he felt more comfortable in the car.
On Saturday, as several drivers lost control of their cars in tricky conditions, Sainz kept his nose clean throughout, gradually building up a rhythm as the rain continued to fall before pumping in an impressive lap to take third – his first-ever top-four start.
"It's obviously a very happy and a very good day for me," said Sainz. "I'm quite pleased that my best qualifying of the year came in these conditions because I love driving in the wet and I've always enjoyed myself a lot.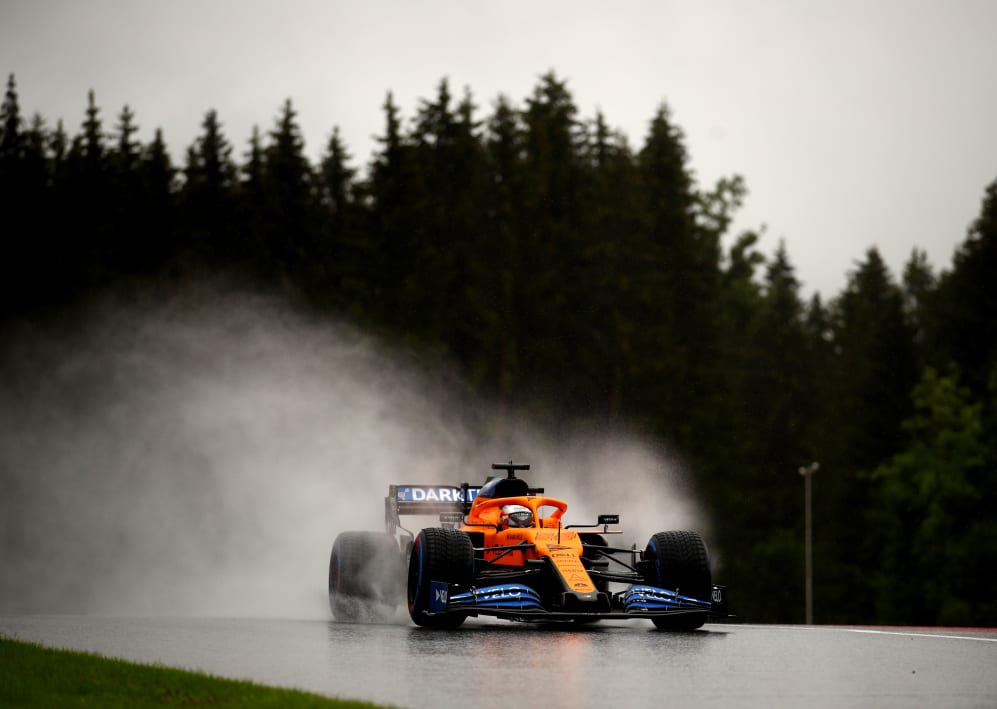 "Today, I did enjoy myself, but I must say it was quite stressful - it was a very stressful qualifying session. It would be good for you to see what we are going through in a F1 car towards the end of Q3, with the amount of standing water, with aquaplaning, not seeing anything, and just keeping your foot flat, trusting that the thing is going to grip and putting a lap together towards the end and risking everything.
"I'm very happy, it was very stressful but at the same time, I'm really looking forward to tomorrow for my best starting position."
With sunny and warm conditions expected for Sunday, and McLaren having a stronger car in race trim versus qualifying based on evidence from the first race in Austria last weekend, Sainz was excited by the team's prospects on Sunday.
"The car on race trim was better than in Barcelona [testing]," said Sainz. "We are confident about tomorrow but again at the same time on Friday we saw the race pace of Ferraris and the Racing Points.
"I actually don't know where they are starting. If it's far back that's good but I will have Valtteri [Bottas] behind so it will be a tough first few laps but I hopefully can settle into my own pace."
A top three start then - can Sainz convert into a second ever top three finish and make it two McLaren podiums in a row to start the season?