Sainz expecting to bounce back in Hungary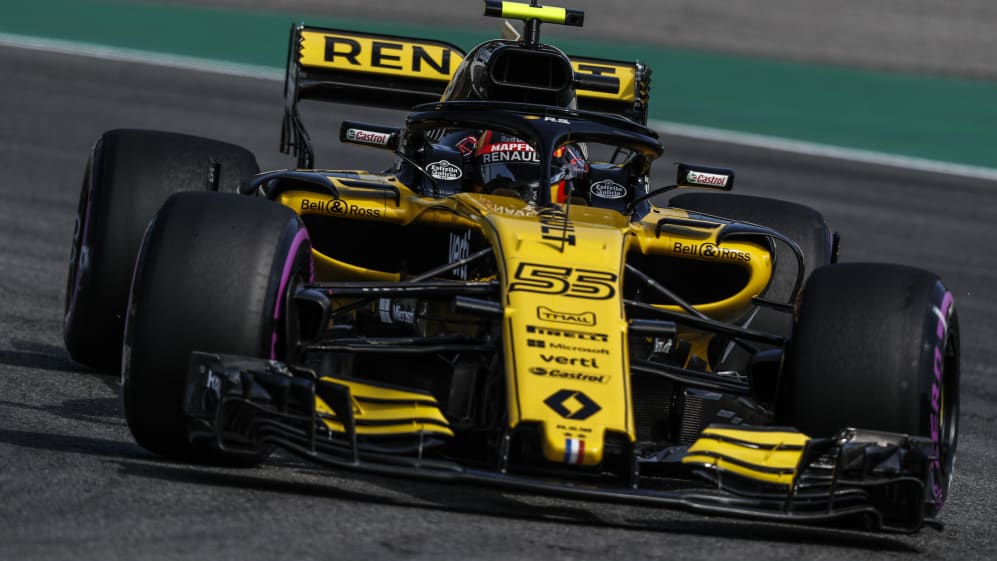 Three Grands Prix without a point. After an impressive run of seven top-ten finishes in the opening eight races of 2018, including fifth in Azerbaijan, Carlos Sainz has endured a tough time of late. But the Renault driver is hoping for a change of fortunes at the Hungarian Grand Prix…
Much like his rivals, Sainz will be hoping to deliver the goods in Budapest before Formula 1 enjoys its annual summer break. And the Spaniard will have extra motivation to succeed, given his recent struggles on the track.
Tyre issues marred his Austrian Grand Prix, before a collision with Haas' Romain Grosjean ended his race at Silverstone prematurely. Then at the last round in Hockenheim, a 10-second penalty for passing under the Safety Car ruined his chances of a P10, while his team mate Nico Hulkenberg finished all the way up in fifth.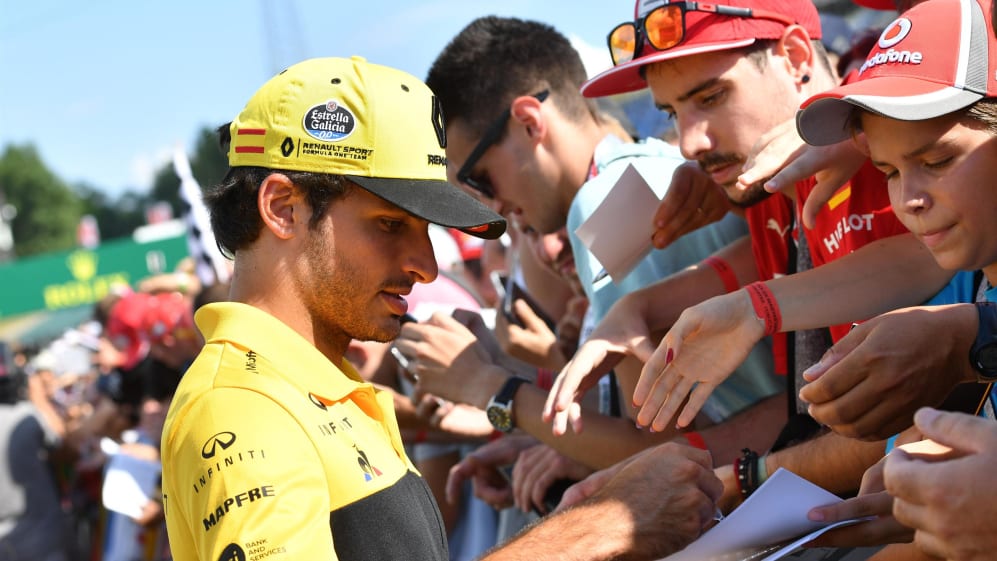 But Sainz is optimistic heading to Budapest, believing the tight and twisty nature of the Hungaroring, a track known for its low-speed corners, should help the French team outperform their midfield rivals.
"It's finally going to be a race track that suits our car better," said Sainz. "We've come through three or four very difficult tracks for us with lots of long straights and high-speed corners that we know we are not so strong at.
"We brought the upgrade back in Hockenheim that we'll finally run on both cars this weekend, (as well as) a few other upgrades. Together with the track layout, I think it will suit the car a bit better with slower-speed corners.
"We have a good chance of being the fourth fastest team in qualifying, it has been a while since we have been. It would be nice, and a big motivational boost for all the team to go into the summer break with both cars in the points."
Despite failing to land points in the last three races, Sainz takes confidence from the improvements he has been able to make since the Azerbaijan Grand Prix, insisting he is feeling more comfortable with the current set-up of his F1 challenger.
"I've settled in pretty nicely. Especially, I would say since Baku/Barcelona, as I've managed to do what I wanted to do. I've got the car a bit more to my liking, and my comfort. Then, just when I started to do that and started do good qualifying, it looks like Sundays have become a bit more complicated.
"I'm not getting all the points I would like to get. But those things have been a bit out of my control recently, and I'm happy where I am with the car and the speed I have with the car.
"If you start picking up the points that I've lost in the three or four races for things that are a bit out of my control, I think my position would be reflected a lot better. My team know that, I know that.
"In terms of speed, especially since Baku/Barcelona, I have taken a step forward and I feel more confident with the car. Sometimes the points don't reflect the situation and the realistic state of your championship and performance."
Ahead of the Hungarian Grand Prix, Sainz sits 12th in the drivers' standings, trailing tenth-placed Sergio Perez by just two points.