Sainz 'felt at home' in SF21 – but admits there's 'still a long process ahead' with new team Ferrari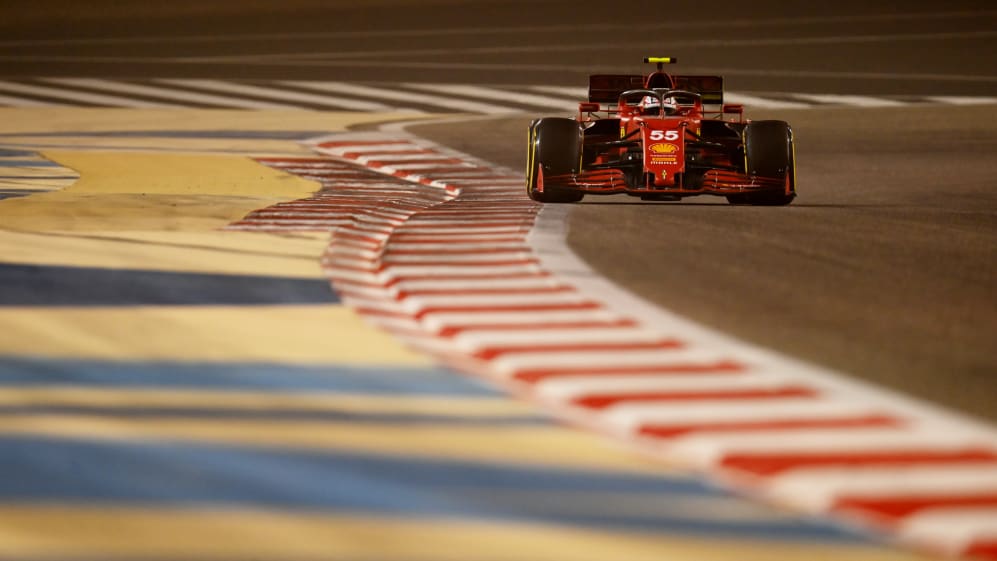 Nearly a year after he signed his Ferrari contract, Carlos Sainz finally got behind the wheel of the car he will get to race in the 2021 Formula 1 season as pre-season testing got under way in Bahrain on Friday – and the Spaniard said he immediately "felt at home" in his new cockpit…
He joins Ferrari after two seasons at McLaren, teaming up with Charles Leclerc, and has spent most of January and February in Italy embedding himself at the Prancing Horse's Maranello base.
READ MORE: Verstappen tops Day 1 of pre-season testing as Mercedes struggle in sandstorm-hit Bahrain
Leclerc got the first run in the SF21 in Bahrain on day one, before handing over the car to Sainz for the afternoon session, where conditions were far more blustery with a sandstorm creeping in. The two-time podium finisher was pleased with his first day, but admitted he still has plenty to do to get comfortable with his new team.
"Finally, the day has come where I actually get the car that I'm going to race with," said Sainz. "It's been a positive day in terms of adapting to the car and feeling comfortable in the seat and with the switches – there's been a lot of preparation in the winter and today.
"I felt at home straight away, but at the same time, I feel that every lap that I was doing, I was just getting to know a bit more from the car and I was just getting a bit quicker, so still a long process ahead, not a lot of days left – just two half days – but at least we've done some progress."
Despite the tricky, dusty conditions, with drivers sliding around throughout the day, Sainz was pleased to get some running under his belt and tick off everything on Ferrari's programme.
HIGHLIGHTS: Watch all the action as the 2021 cars hit the track for Day 1 of pre-season testing
"It was tricky," he said. "It was spectacular also to watch from the outside, and even following the cars it was crazy, to see that we were running in those conditions.
"At the end, the racing line was not that bad; the racing line was staying fairly grippy and off line it was chaos, but in the racing line at least there was some grip to test and cover the run programme."
Sainz, like his team mate Leclerc, will get eight more hours of running over the next two days before the opening race of the season, at the same venue, at the end of the month.