Sainz: Loss of FP1 running 'is going to hurt' weekend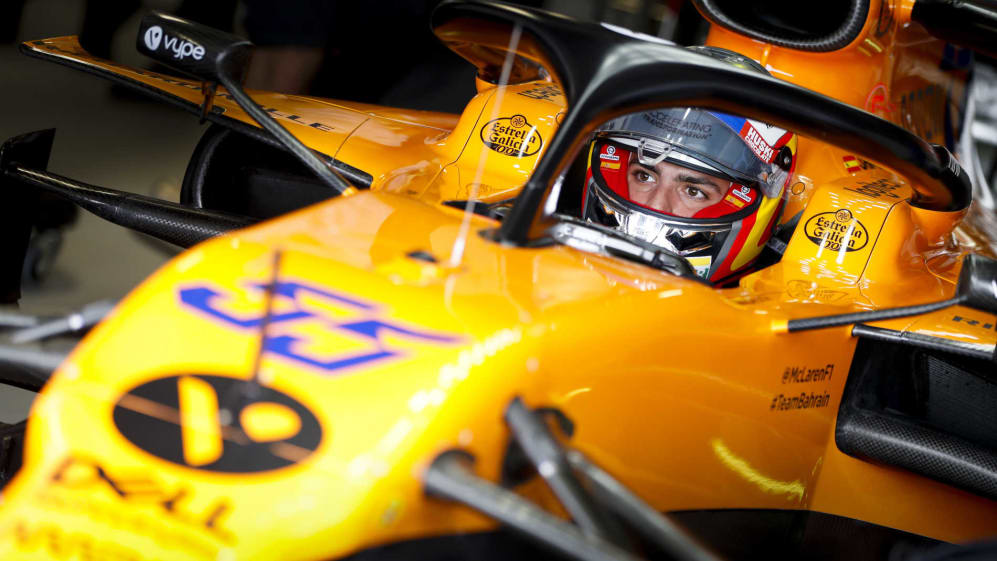 A power unit issue limited Carlos Sainz to just four laps in the first free practice session of the Monaco Grand Prix weekend, leaving the McLaren driver short of two crucial Monte Carlo elements going into Thursday evening: mileage and confidence.
McLaren confirmed that a communication breakdown between Sainz's energy store and Energy Recovery System had caused him to miss the majority of FP1, while the Spaniard later ran a healthier 47 laps in FP2 to wind up P13, one place and just 0.026s back from team mate Lando Norris, who'd finished Free Practice 1 in P15. And although not ideal, Sainz was cautiously optimistic that he could at least improve his lap times over the course of Saturday's running...
READ MORE: Hamilton heads Bottas in FP2 as Mercedes edge ahead of opposition in Monaco
"Those 30, 40 laps that I'm behind are going to hurt further into the weekend, but hopefully I will manage to recover little by little," said Sainz, before discussing his chances of maintaining his streak of starting in the top 10 at Monaco, something he's managed ever since 2016.
"On one side, it looks difficult, because we haven't been in the top 10, or Lando hasn't been in the top 10 really in FP1 or FP2," said Sainz. "But at the same time, it is close, I think it is really close up there so as soon as we get my confidence up and my lap mileage up, we'll turn up a bit of pace."
Over in the #4 McLaren, Norris was targeting improvements on Friday to help his performance on Saturday, with just 0.857s having separated P5 from P17 in Free Practice 2.
"It's not been a bad first day, it's not been perfect," said Norris. "In FP1 we struggled quite a bit, but we made some improvements for FP2.
"It's so close that if someone nails a lap, it can be [the difference between] Q3 or Q1. It's going to be very tough [on Saturday]. If we can make some good improvements like we made from P1 to P2, we can be a bit more hopeful of getting into Q3."
So, not the ideal start to the Monaco weekend for McLaren, who look like they'll need to use their 'extra day' on Friday to good effect if they're to score their first points in Monaco since 2016.