Sainz pleased with 'great fightback' to podium as Leclerc explains team orders request in Brazil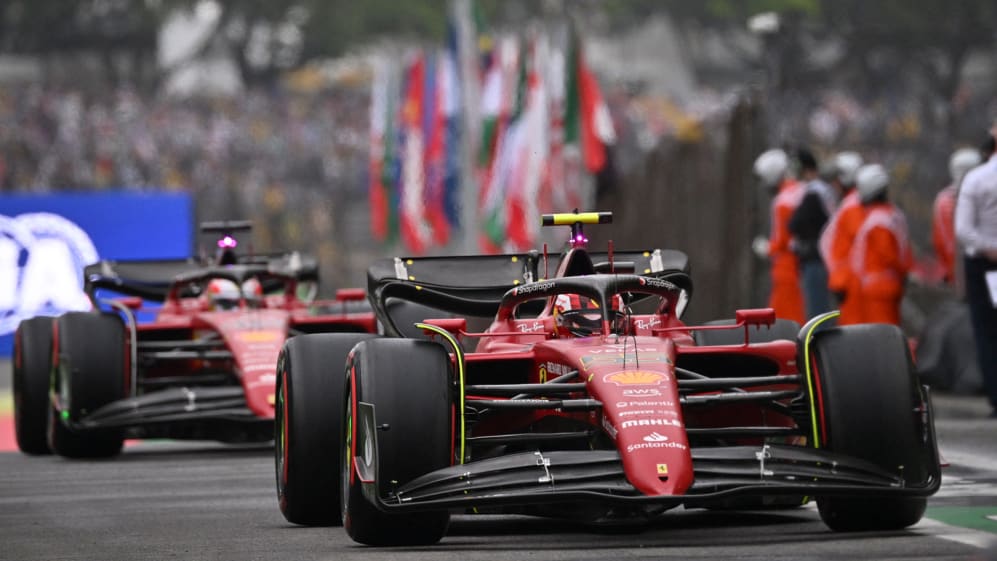 Charles Leclerc left Brazil wanting more after asking Ferrari to swap himself and Carlos Sainz, who was relieved to have a "smooth" Sunday that saw him finish third in Sao Paulo.
Sainz shrugged off an inopportune early pit stop for a stuck tear-off in his brakes to work his way up into podium contention, with a final stint on soft tyres helping the Spaniard overhaul Sergio Perez for the final podium place. After lamenting the a five-place grid penalty that saw him start seventh – having finished second in the Sprint on Friday – Sainz seemed far happier on Sunday.
READ MORE: Russell takes maiden victory as Hamilton backs up Mercedes 1-2 in Sao Paulo
"Yeah, I think it was a great fightback after having to stop so early, after having the brakes on fire, having to go a lot earlier than I wanted into the pits and having to commit to a three-stop. That was probably the slower strategy today, and I had to give it all," he said.
"I was pushing flat-out. Solid race, no mistakes, and in the end, we got a well-deserved podium, I think… a smooth race, you know, without mistakes."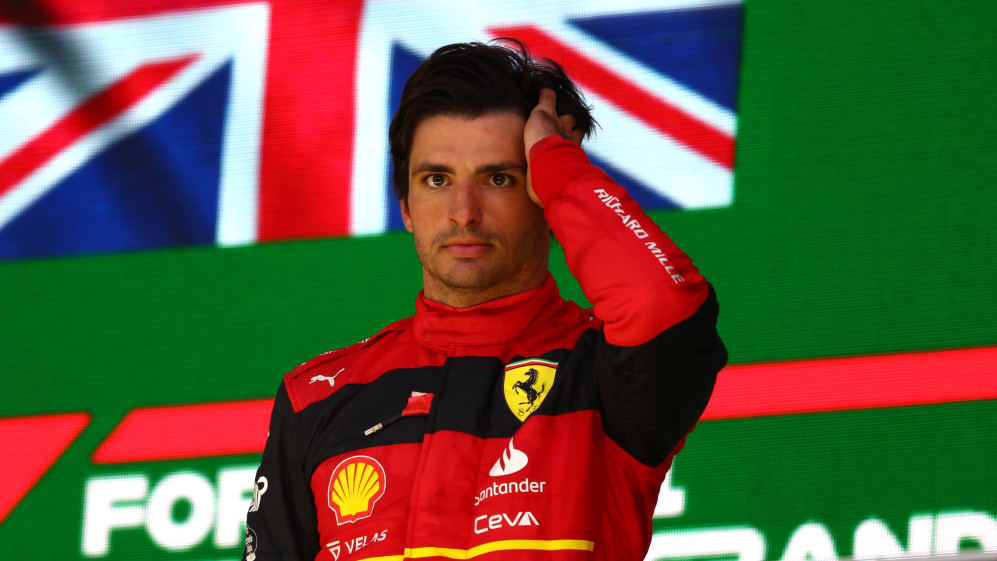 Sainz added that the podium gives him confidence for next season's campaign – but said little about Leclerc's request to swap the drivers at the end of the race.
"I think the important thing is that this second half of the season, I think we've been solid with the car and I'm back to the level that I want to be, and when I have a smooth weekend the podiums are there and I'm up to speed and confident for next year."
Regarding Leclerc's request, Sainz added: "I heard nothing on the radio, I just got told."
READ MORE: Russell left 'speechless' by breakthrough F1 win after 'emotional rollercoaster' for Mercedes in 2022
Meanwhile, Leclerc explained just why he had asked the pit wall to swap himself and Sainz for the final podium place. Ferrari's reasoning to Leclerc was that the swap was "too risky".
The Monegasque said: "I don't normally ask these type of things, but we had these discussions prior to the race, so that's why I asked about it. For some reason we changed our mind on that – I don't know yet, the reason.
"Hopefully we will be quick enough in Abu Dhabi to get that second place [in the standings]. I just hope we won't be lacking the second place by three points or something like that."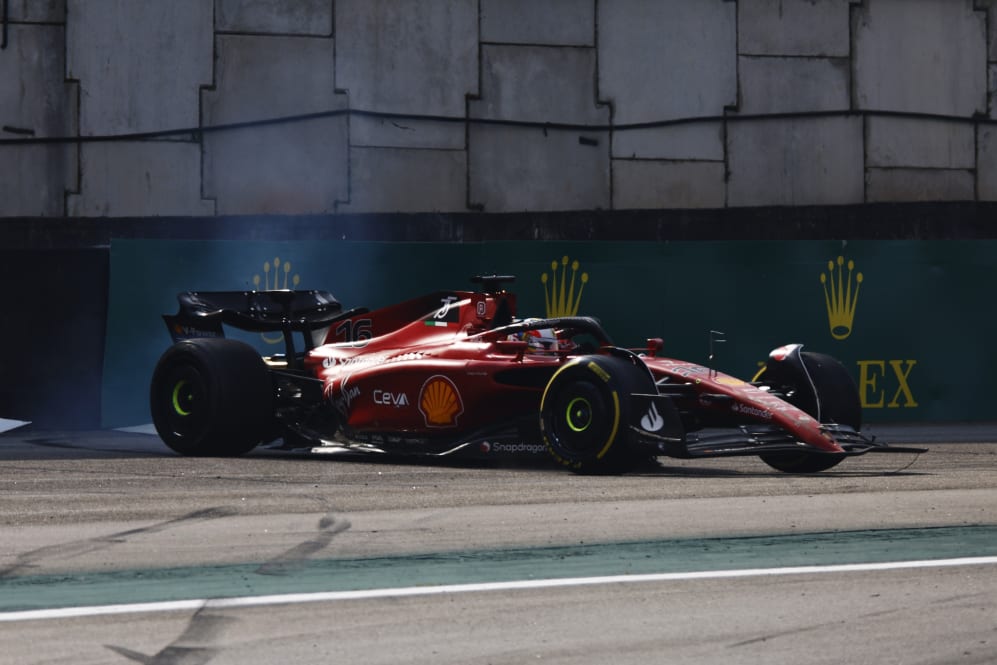 The Monegasque leaves Sao Paulo level on points with Sergio Perez, who finished seventh in Brazil – but Leclerc was happy with his performance on Sunday after he recovered from an early collision that saw Lando Norris take a five-second penalty for spinning Leclerc into the barriers.
"All in all, with my performance, I'm happy," said Leclerc. Obviously the first lap [after the restart] I need to rewatch the images," he said. "I felt like I left enough space for Lando, but I think he had a moment and touched me, and then I went into the wall.
"Towards the end, we had good pace and we finished P4, which is a great result overall."