Sainz predicts 'tough' race after engine issue in qualifying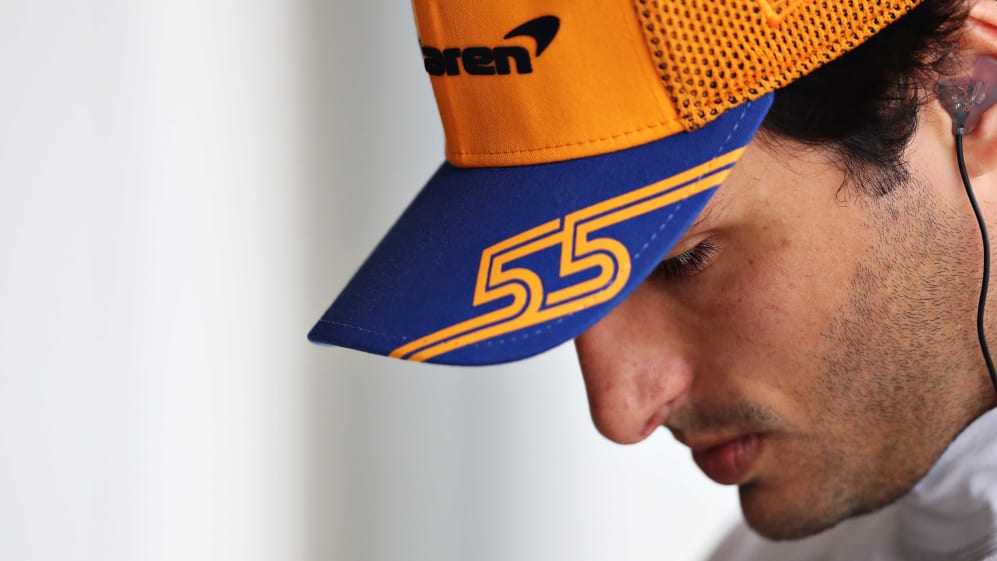 Carlos Sainz has had many highs this season, but Brazilian Grand Prix qualifying was not one of them. The Spaniard encountered an engine issue before he even had the chance to set a lap time – and while he has shown his prowess at cutting back through the field when previously starting from the back, he doesn't think it'll be so easy in Interlagos.
McLaren have emerged as the fourth fastest team this year, but have struggled at certain circuits – and Interlagos' undulating track has proved to be one of them. Lando Norris ended up 11th in qualifying while Sainz will start from the back, with analysis saying the wire system of the ignition failed, causing a power loss – something the team could not fix in time to get him back out.
"I'm obviously very disappointed, so not willing to talk very much," said Sainz when speaking to reporters immediately after the session.
READ MORE: Verstappen - 'The car was flying' on Brazil pole lap
Sainz has shown that he can cut back through the field when forced to start from the back. In Austria, he started 19th courtesy of grid penalties for engine component changes but fought back to take points with eighth. He thinks a repeat at Interlagos will be tricky, though.
"We've seen some trends this year, in some tracks, that there are certain types of corners where we are not very strong. Probably this track has many of these types of corners, which is why our relative performance drops depending on track to track," said Sainz said when speaking later on Saturday.
"It doesn't mean tomorrow we can't make it back to the points, it just means it will be a lot tougher. Or tougher than Austria, for example, when it was a good one. It doesn't mean we can't do it. It means we need to do better."
McLaren say they are evaluating all options with regards to whether to make aerodynamic changes to Sainz's car, while team boss Andreas Seidl says the option of fitting a fresh Renault power unit "is still open at the moment".