Sainz rues bad luck as Kubica puncture costs him dear
Carlos Sainz says he was powerless to prevent his early exit from Melbourne qualifying on Saturday, after coming across a slow-moving Robert Kubica on his final run of Q1.
Sainz had look set to progress to Q2 along with rookie team mate Lando Norris, but after Kubica's Williams clattered the Turn 10 wall, puncturing a rear tyre, it all went awry for the Spaniard.
"I've been happy with the balance of the car, happy with where we've been, happy with my first run," said Sainz. "On my first attempt I did a very strong lap, even if we had an engine issue.
"Then we were improving a lot – good enough for top ten, top eight – when suddenly I found Robert in the last sector with a punctured car and there was nothing he could have done differently.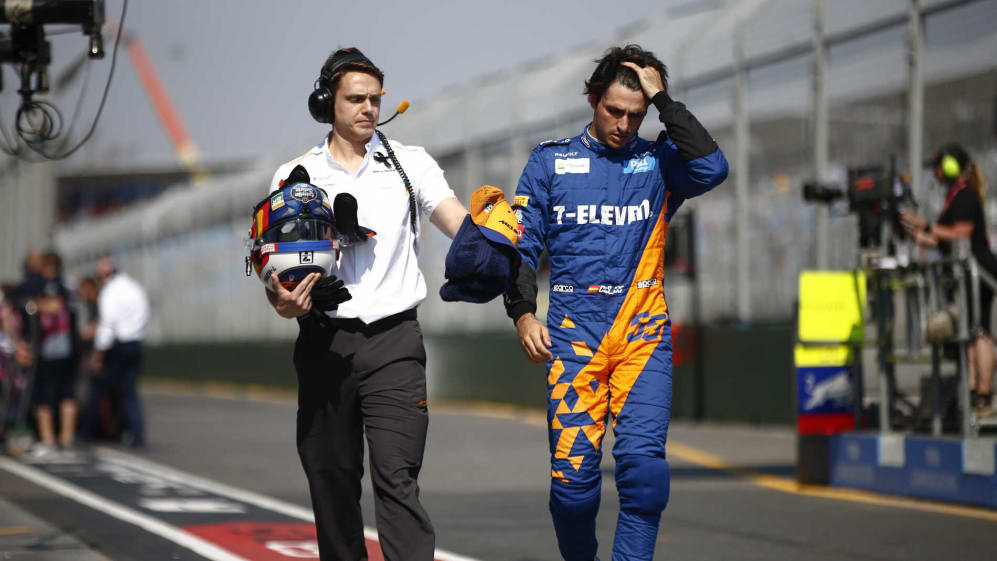 "It was just bad timing, the wrong moment at the wrong time. We met each other at Turn 14 and I had to back off and lose three or four-tenths. It is an incredible run of bad luck. We were on a good enough lap to be in the top eight."
Norris went on to prove the potential of McLaren's MCL34 machine, taking his to an impressive eighth on the grid on his F1 qualifying debut, and Sainz suggested the team could be picking up points on Sunday.
"We will see. I think we are in the mix. It depends on the very last tenth here in the midfield, but it looks like we are in the mix."
Nevertheless, from 18th on the grid Sainz will be hard pressed to match the fifth-place finish compatriot Fernando Alonso scored for McLaren in Australia last year.