Sainz says Hungary P5 better than Hockenheim, as McLaren top midfield again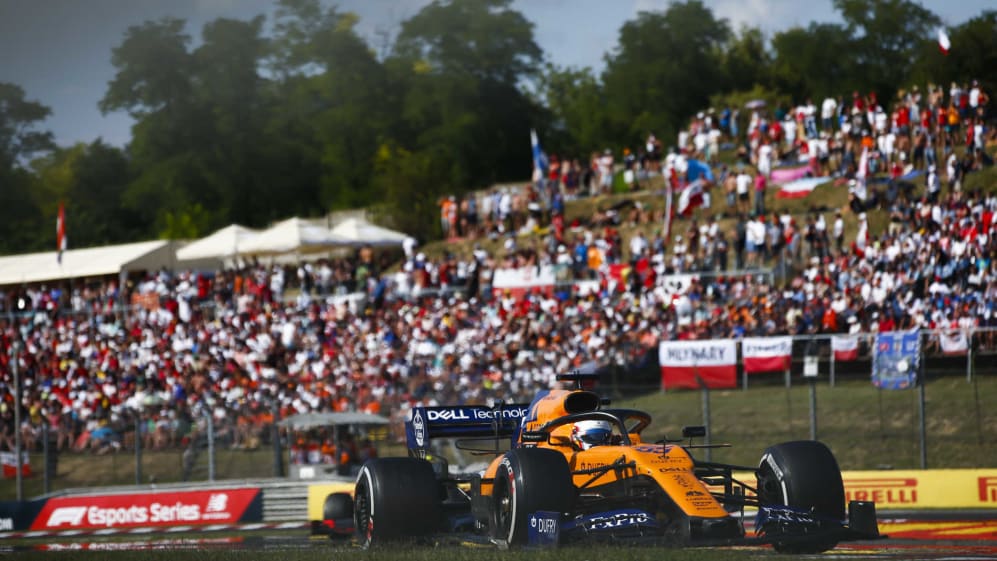 In last week's treacherous Hockenheim conditions, Carlos Sainz kept his nerve. As others lost control, he stayed nailed to the German tarmac to record his best result of the season. In Hungary on Sunday, he matched it - this time in 'normal' dry conditions. McLaren headed the midfield, kept Pierre Gasly's Red Bull at bay and briefly battled with both Ferraris in an afternoon Sainz felt was even sweeter than Germany.
After jumping team mate Lando Norris and Gasly at the start, Sainz pulled away from the rest of the midfield as he briefly battled with the Ferrari duo of Charles Leclerc and Sebastian Vettel as they struggled with pace. The Spaniard held his nerve from a fast charging Gasly at the end of the race to cap off a historic weekend as he scored his best ever Hungarian Grand Prix result.
"My second consecutive P5, which I think I've never done in my life, so I'm very very happy with that," said Sainz. "Especially this P5 - I don't know why but it tastes a lot better than the Hockenheim one. In a normal race where we just managed to beat Pierre (Gasly) and finish ahead of a Mercedes, it felt particularly good this time."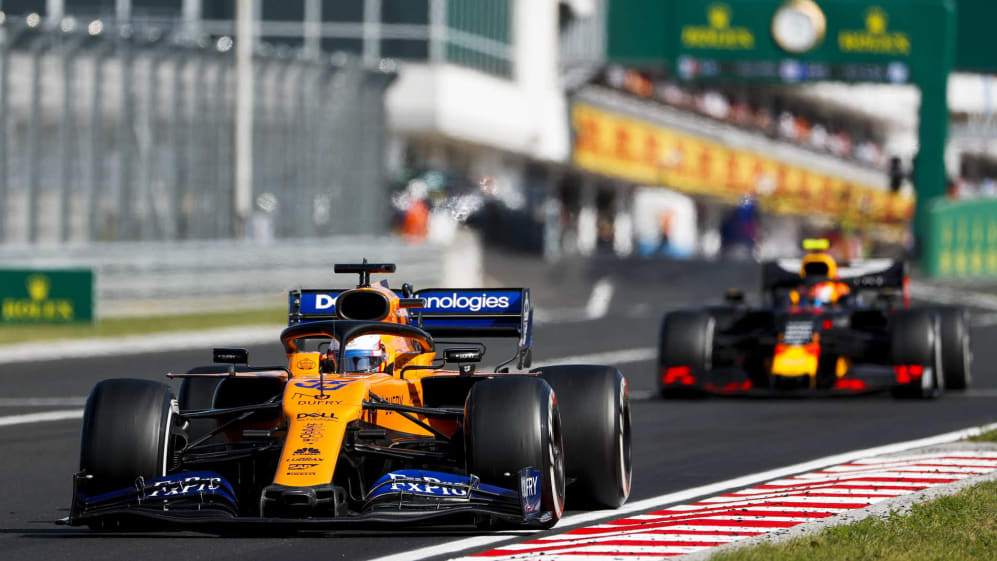 The result backs up a brilliant run of form for the resurgent McLaren squad who have recorded points in each of the last five races. Sainz is now just five points behind Gasly in the drivers' standings and it was holding off the Frenchman that proved so vital to his charge to fifth in Budapest, having crucially kept the gap between the pair to just over a second to prevent the Red Bull from gaining any DRS advantage in the closing stages.
"(Gasly) was very close but he never really got a chance," said Sainz, "I was thinking about it, similarly like with Ricciardo in Silverstone, just trying to place the car in the right places and don't make any mistakes. We didn't give him the chance. Also having the pace we had here also helped of course."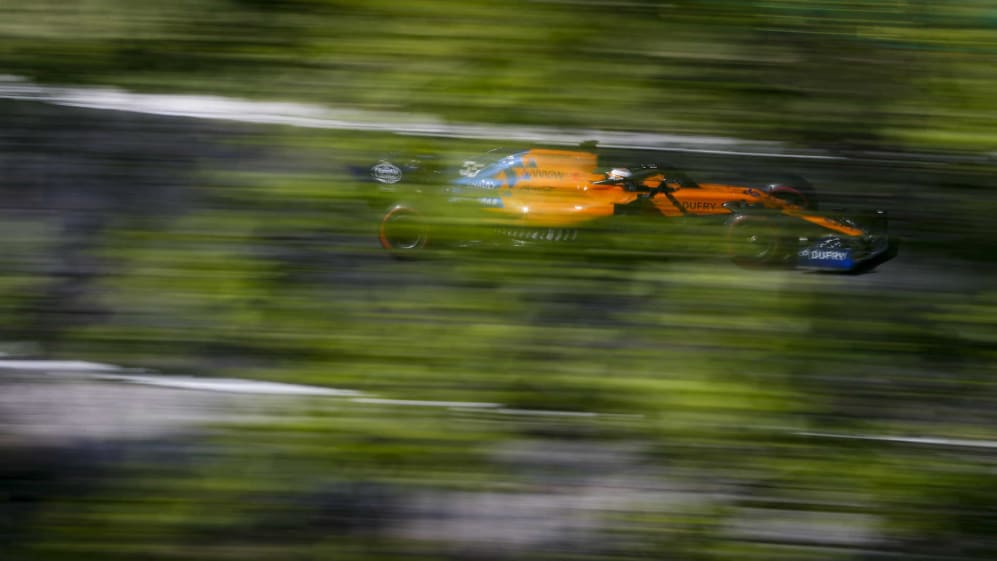 Team mate Norris came home in sixth, but might feel he could have challenged Sainz for team honours had he not lost valuable seconds during a slow pit stop. But with the pace steadily improving for McLaren and the gap closing to the front runners, the team certainly look in a strong place heading into the summer break and part two of the season.
This P5, I don't know why, but it tastes a lot better than the Hockenheim one
Sainz said: "I was told that in the last 10 laps of the first stint we were faster than the Ferraris, opening a big gap with the guys behind, and finishing P5 in a normal race, as i said, is really, really good news."
McLaren currently lie fourth in the constructors' standings, 41 points ahead of nearest rivals Toro Rosso as they stretch their advantage to become the clear leader in the midfield battle. With so much progress, will they become front running challengers in the latter half of 2019?