Sainz 'shaking' after thrilling final lap gives McLaren best Monza grid slot since 2012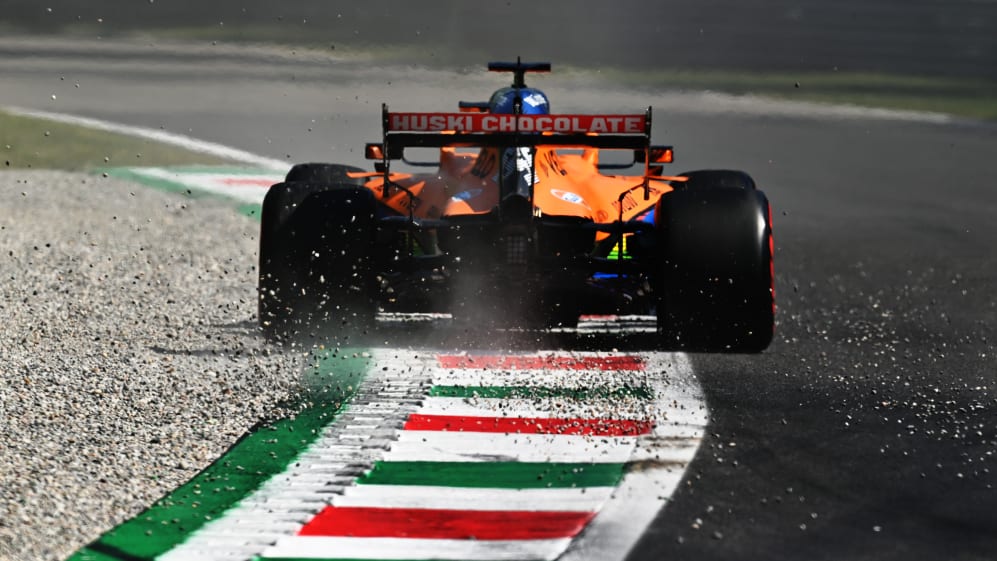 As Ferrari endured their worst qualifying session on home soil since 1984, their fans could at least console themselves by seeing Carlos Sainz – set to switch the Scuderia next year – take a blistering third for McLaren at Monza.
And afterwards, the Spaniard said he was shaking after giving it everything on his final run in Q3 to bag his second third-place start of the year at the Italian GP.
READ MORE: Supreme Hamilton edges out Bottas as Ferrari struggle at Monza
"Yeah I felt like I was nailing Q1 and Q2, but Q3 run 1 I didn't quite nail it and I was waiting for Q3 run 2," explained Sainz.
"The lap didn't start very well and I was already needing some very strong few final corners. I really went for it, I risked a lot and it paid off. As you can see after the dive I did into Ascari I was a bit like 'whoa, that was way too late!'
"I am actually shaking a bit because at Parabolica and Ascari I had to really go for it."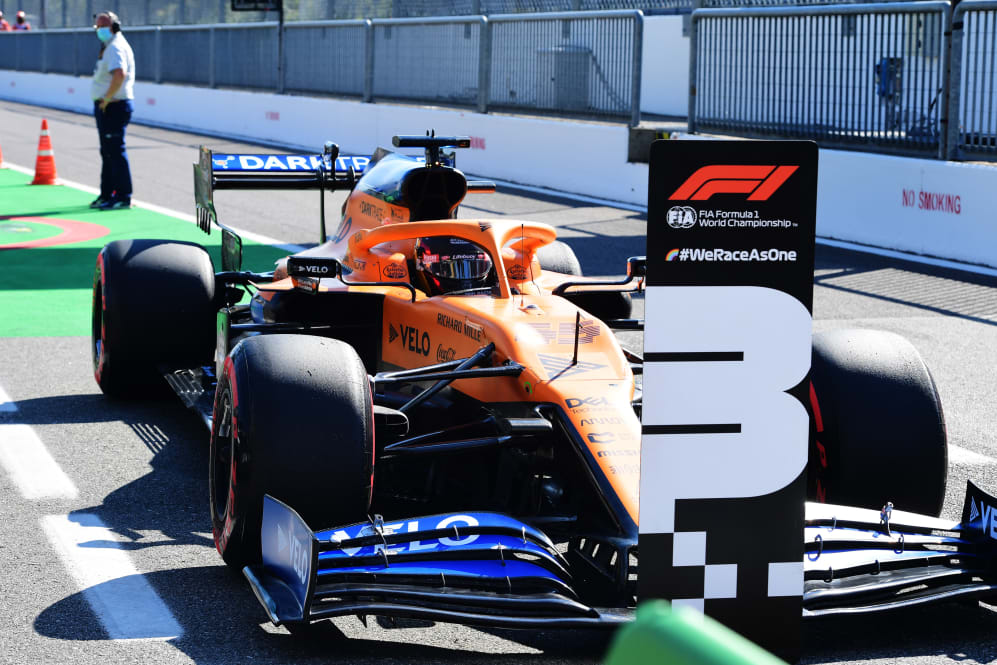 The result was made even more satisfying for Sainz after what happened in Belgium last weekend, where an exhaust failure left him unable to start the race and cursing the fact he'd lost "30 points due to no fault of my own" from mechanical issues this year.
"Very happy to fight back after a disappointing Spa, and to fight back with P3 in qualifying," he said. "Definitely didn't expect to be so high up. We normally expect the Red Bulls or even the Renaults at this track to be ahead of us.
"But honestly from the start of Q1 I felt like I had a chance to put it in the top three today. And by nailing good laps since the beginning of Q1, saving myself again another two sets for Q3, that gave me the opportunity to really risk it on the last set at the end of Q3 and it paid dividends."
McLaren's rapid Monza pace was underlined by Lando Norris sealing sixth on the grid – a result he said he was happy with for the team, "just not quite as happy with for myself". Although it's McLaren's third top three start of the year – after Norris's third in Austria and Sainz's third in Styria – it's the first time McLaren have made the top three at Monza since 2012 when they locked out the front row. So where has the performance come from?
"It's a very good question actually," said Sainz. "We've just been very quick today. Honestly, I felt like since Q1 we had the upper hand on the rest of the midfield and I just need to put some clean laps together.
READ MORE: 'There's never a bad time to go to Ferrari' – No regrets for Sainz over Scuderia move for 2021
"We are running very low downforce which on our car last year didn't work, and our downforce was just falling off whenever we ran very little rear wing. And this year somehow our car is a bit more robust running lower downforce levels, and in Spa it started to pay off and hear in Monza we have a strong car under braking, I feel I can brake late, and we have a strong car in Parabolica and Ascari which helps. But the exact reasons I don't know!"
Having scored points in the first three races of the year, Sainz has only finished in the top 10 once in the last four races. Now he has the perfect platform to try to grab a big haul and improve on a season-best fifth place finish.