Report
Sakhir stats - Ferrari's best start to a season since 2008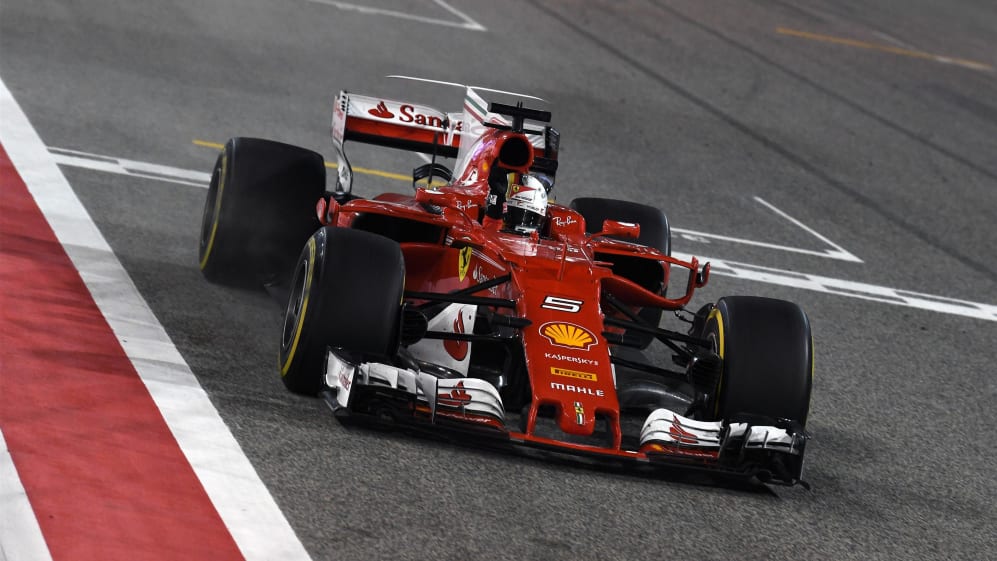 Sebastian Vettel went into the Bahrain weekend sharing the championship lead with Lewis Hamilton. He leaves with it all to himself…
Sebastian Vettel's victory was his third in Bahrain, and the 44th win of his career. The only other driver with as many as three triumphs in Bahrain is Fernando Alonso.

It's the first time Ferrari have won two of the first three races to start a season since 2008, when Kimi Raikkonen and Felipe Massa were each victorious.

The last time a single Ferrari driver won two of the opening three races was Michael Schumacher all the way back in 2004. The only other time Vettel has won two of the first three rounds was in 2011 - his second title-winning campaign.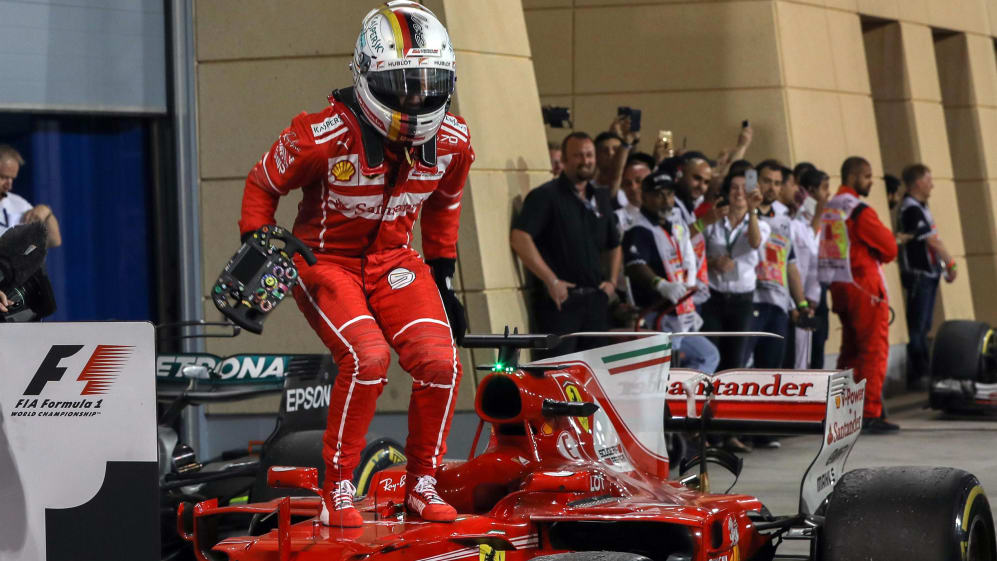 By finishing second, Lewis Hamilton surpassed Alain Prost for sole custody of second place on the all-time podiums list. The Briton has now stood on an F1 rostrum 107 times – though he's still some 48 short of Michael Schumacher's record.

Hamilton is also on a run of eight consecutive podium finishes, dating back to Japan last year. He'll have to score as many again to equal his own personal record – and another 11 to match Michael Schumacher's all-time record of 19.

A day after becoming the fifth Finn to score an F1 pole position (after Keke Rosberg, Mika Hakkinen, Kimi Raikkonen and Heikki Kovalainen), Valtteri Bottas scored his 11th podium finish and his first in Bahrain. Bottas now has as many rostrum finishes as Jarno Trulli, Chris Amon and Patrick Tambay.

Kimi Raikkonen failed to add to his record eight podium finishes in Bahrain. It's just the second time in the last six years he's not been on the rostrum in Sakhir.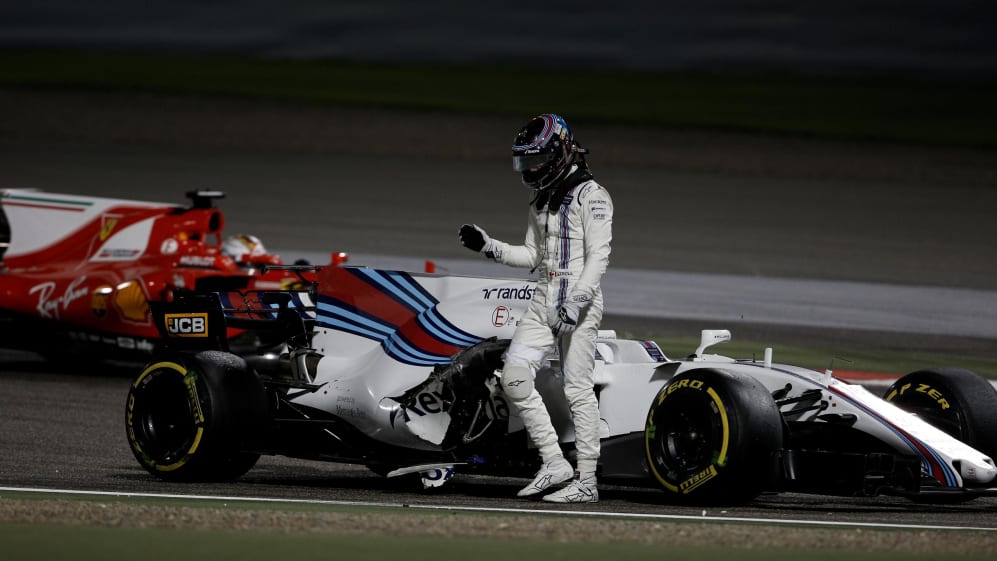 Red Bull's indifferent form in Bahrain continued, with Daniel Ricciardo their sole finisher in fifth. The Milton Keynes team haven't been on the podium in Sakhir since 2013.

Felipe Massa continued to show just why Williams were so keen for him to come out of retirement as he finished sixth for the second time in three races.

Williams badly need the Brazilian to keep scoring because Lance Stroll is still awaiting his first F1 finish. The Canadian has retired from all three Grands Prix so far this season, clocking just 52 racing laps – four fewer than Pascal Wehrlein, who missed the opening two rounds…

Speaking of Wehrlein, 11th place represents his second-best finish in F1, the German beaten to tenth place by former team mate Esteban Ocon who finished in the last points-scoring spot for the third race in a row.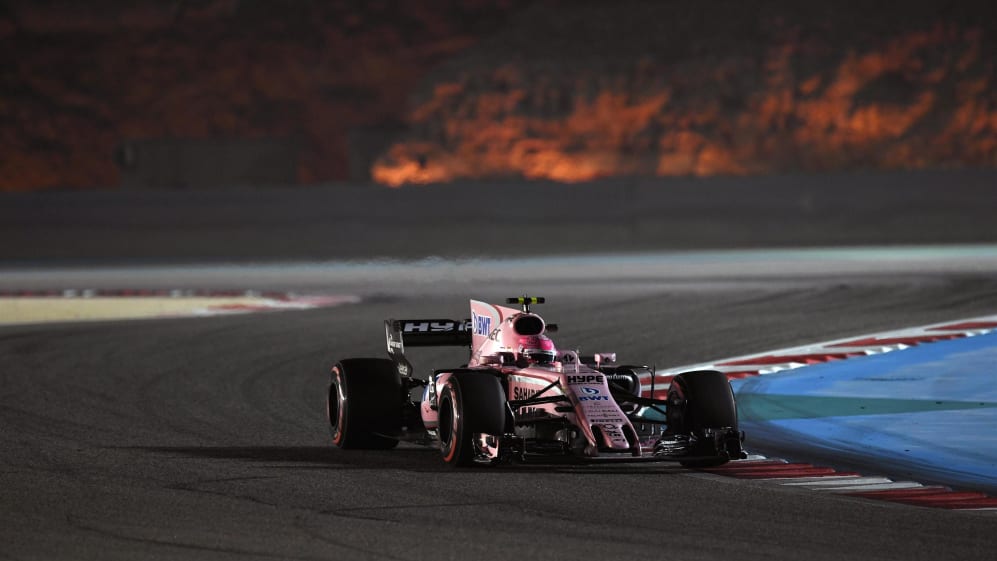 Ocon's team mate Sergio Perez, meanwhile, finished seventh, extending his own point scoring run to 13 consecutive races - the longest run of any driver on the grid.

Perez and Ocon's success means that Force India remain the only team other than Ferrari and Mercedes to get both cars home in the points at every race.

Romain Grosjean collected his first points of the season as he finished eighth – the same position Haas team mate Kevin Magnussen finished in China. Nico Hulkenberg also scored his (and Renault's) first points in 2017 as he came home ninth.

McLaren's wretched form continued as a power unit issue prevented Stoffel Vandoorne from taking the start. That's the third year in a row that the race has started without a full complement of cars on the grid.

Fernando Alonso, meanwhile, failed to see the chequered flag for the third race in a row, though the Spaniard did complete enough laps to be classified in 14th. Will the double world champion finally reach the end of the race in Russia?