Sargeant insists there's no 'extra pressure' being first American F1 driver since 2015
Logan Sargeant has moved to play down talk surrounding his nationality as he prepares to make his F1 debut and end America's almost decade-long wait for another Grand Prix driver.
America boasts a rich history in F1, including world champion drivers Phil Hill and Mario Andretti, the race-winning Penske team, and a host of events at iconic venues across the country over the years.
ANALYSIS: Why Williams promoted American Sargeant to a race seat in 2023
But while Haas arrived as another US-led team seven years ago, the country has experienced a driver drought during the same period, with Alexander Rossi the last American to reach F1 in 2015, racing for Manor, and Scott Speed the last to complete a full season in 2006, with Toro Rosso (now AlphaTauri).
That will change in 2023, though, as Williams promote their academy star, 22-year-old Sargeant, who won two races en route to fourth in last year's F2 standings, having previously caught the eye in F3 and F4.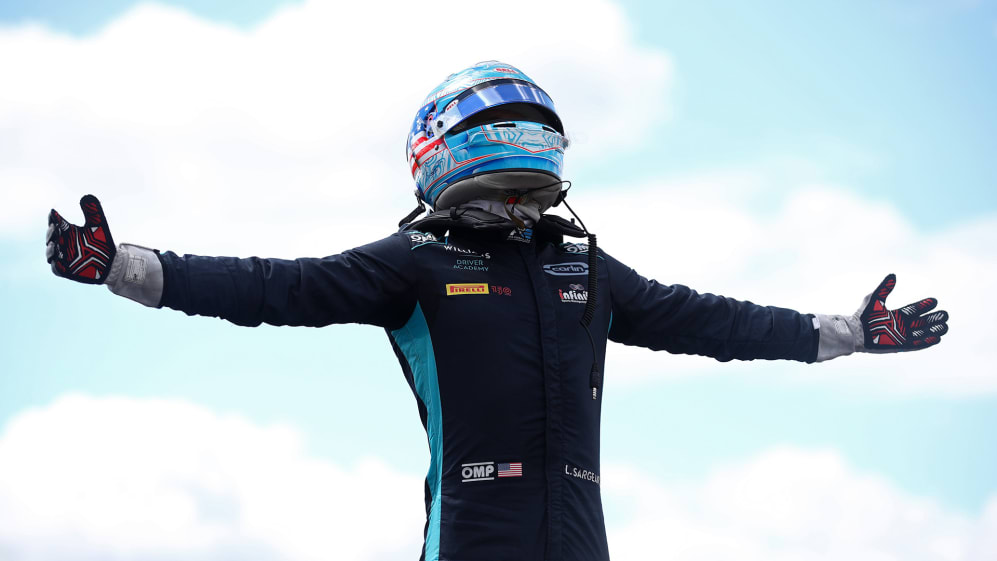 As he gets ready to update the F1 record books, Sargeant made clear that he is not feeling the weight of expectation, with his focus firmly on making the sport his home for many years to come.
"I feel like, at the end of the day, I've put in as much hard work as anyone else to reach this point. I just have to look at it as, 'prepare the best I possibly can to be the best driver I can possibly be' next year," said Sargeant, when asked about the responsibility of being an American driver.
READ MORE: Sargeant reveals when he was told he was in the hot seat for 2023 Williams drive
"Hopefully I can represent [the country] well and make them proud. I don't think it's any extra pressure, to be honest. I have high expectations for myself as it is."
With F1's popularity recently booming in the US, which is set to host three races this year, Sargeant was also asked whether his nationality played a role in him securing the Williams seat.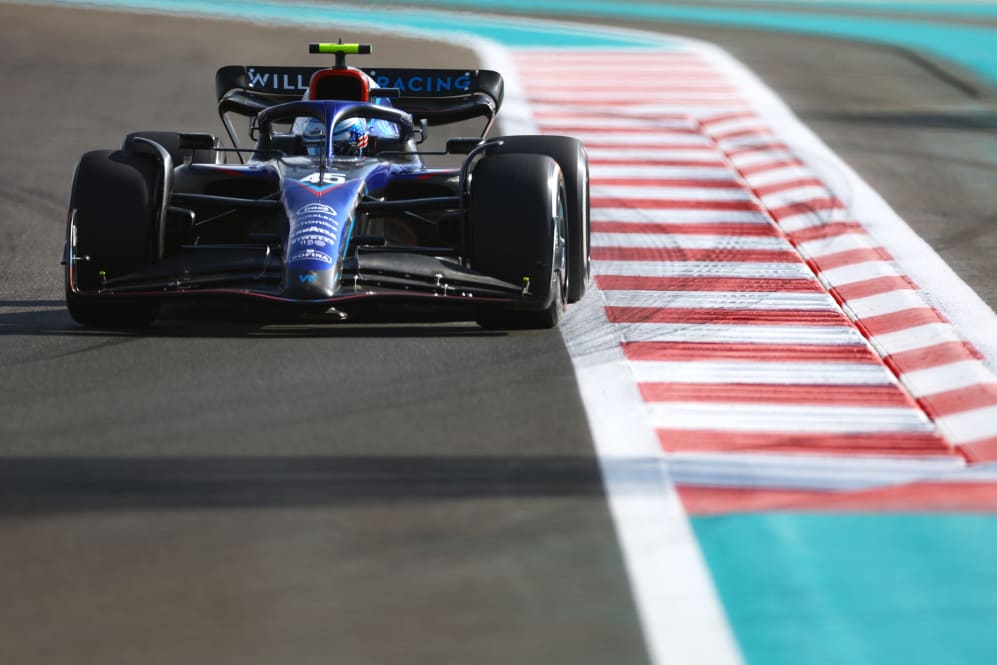 "I'd like to think it's just a happy coincidence. As I said, I've put in the hard work over the past however many years, making a commitment to move to Europe when I was young to make this dream a reality," he added.
"I feel like I've had a very good junior formula career. I'm just looking forward to closing that chapter and moving on to the next."
READ MORE: Sargeant announces his race number ahead of debut F1 season with Williams in 2023
Sargeant replaces Nicholas Latifi as Alex Albon's team mate for 2023, with the pair facing the task of lifting Williams off the foot of the F1 constructors' standings.
Meanwhile, there have been changes at the Grove outfit since Sargeant's promotion, with Team Principal Jost Capito and Technical Director FX Demaison vacating their respective roles at the end of last year, with replacements yet to be announced.