Sauber buoyed by strong start to season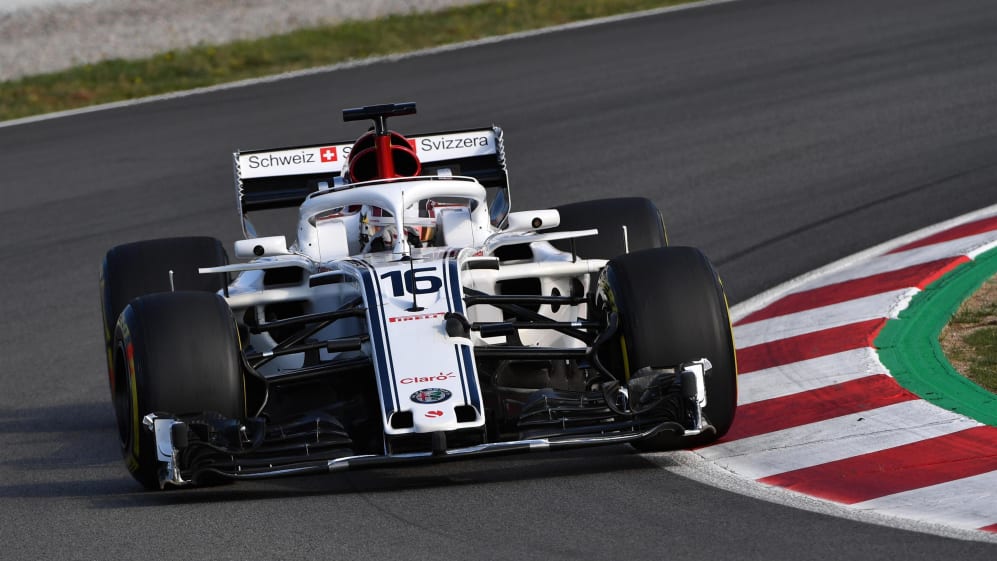 Spain saw Sauber score points in consecutive races for the first time in three years and Team Principal Frederic Vasseur is hopeful that milestone is just the start of his team's revival...
Charles Leclerc followed his sixth place in Azerbaijan with another point in 10th in Spain, matching the back-to-back top 10 results for Felipe Nasr in Russia and the United States in 2015.
Asked if such a result marks the start of Sauber's resurgence their title partnership deal with Alfa Romeo following a challenge few seasons, Vasseur told Formula1.com: "Yes, but we don't have to be confused after the first few races.
"The project is a long-term one. It is a good step forward for the team not only to score points but also to score points race after race. There is still a long way to go, but it is encouraging for the team and a good move for everybody.
"Charles is getting more and more confident, we have made a good step and will try to continue in that direction."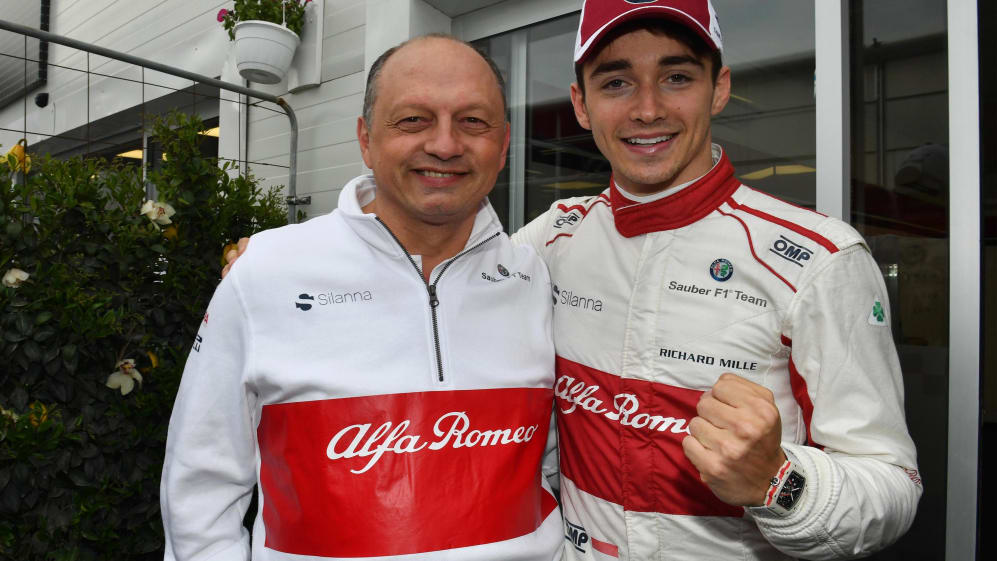 Sauber's first points of 2018 came courtesy of Marcus Ericsson in Bahrain, but the last two races have seen Sauber scoring on the same two tracks they picked up points last year. To continue adding to their current tally of 11, Vasseur sees an obvious area where the team need to make further progress.
"We are improving in qualifying, but the next step for us is to try and do a proper Q2," he said. "So far we have made too many mistakes in Q2. If we get that right then hopefully we can improve the position a little bit and then we will see what it does for the races. But the first target is to achieve a better position in qualifying and we need to do that in Monaco."
Points in three of the last four races - again a run last seen in 2015 - is already cause for optimism, and Vasseur says the next two races will see Sauber bringing further new parts to their car as they look to ensure they makes consistent steps forward in their performance.
"Development is going OK," he said. "We didn't introduce a huge update package in Barcelona because we decided to do it step-by-step and race-by-race but we will have some new parts in Monaco and then again in Montreal."
Sauber currently sit ninth in the constructors' championship, seven points clear of Williams and just two behind Toro Rosso, while Haas and Force India are also within single figures after the opening five rounds.