Sauber could hurt Haas in Renault fight – Magnussen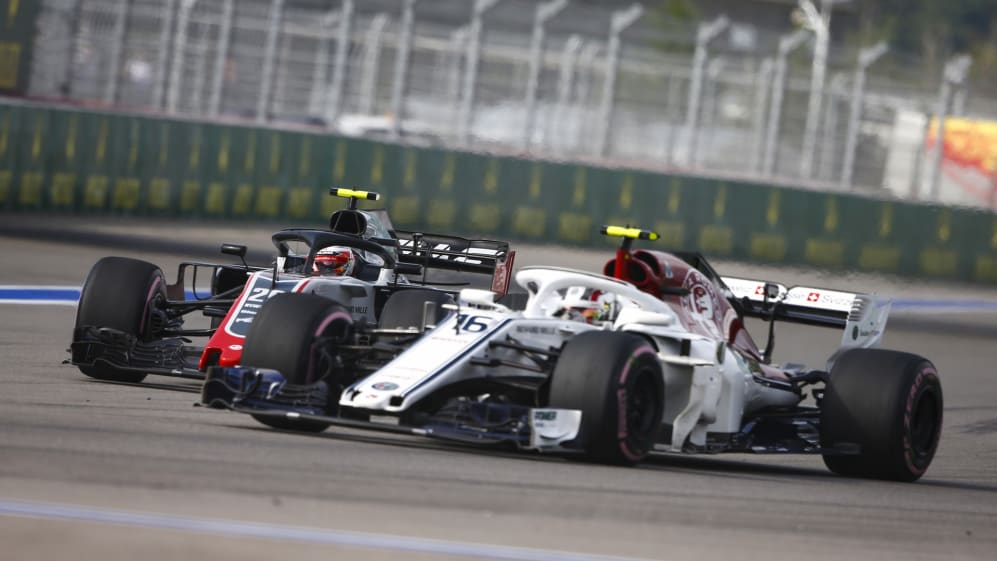 Haas are closing in, shark-like, on Renault's fourth place in the constructors' standings, with the American squad now just 11 points behind following Renault's nul points in Sochi last weekend. But driver Kevin Magnussen is conscious of a pesky minnow who could end up thwarting his team's plans: the rejuvenated Sauber team.
Sauber driver Charles Leclerc's pace during the Russian Grand Prix, as he drove to a comfortable seventh-place finish following a string of early-race overtakes, left his midfield rivals stunned. When Force India's Sergio Perez was asked afterwards whether he felt Haas would be his team's main rivals for the rest of the year, he replied: "Well, the Sauber came from nowhere and beat us massively today. I think they've done an incredible job."
And ahead of this weekend's Japanese Grand Prix Magnussen, too, is keenly aware that Sauber stealing points off Haas could end up hurting the team's fourth-placed ambitions come the end of the year - even though the Swiss squad lie only ninth in the table.
"[In Russia] I think we got everything we could have got," said Magnussen. "Sauber – with Leclerc at least – were quicker than us in the race and we finished eighth and no-one of the top three teams had any problems, so I think this is the best we could have done.
"We'll see how they get on [in Japan]," he added. "They don't have that many points so in the championship they are not that big of a threat, but they could be there to take points away from us and that wouldn't be great, but we'll just have to take it as it comes."
Haas have 80 points to Renault's 91, with six points on offer for seventh place – the current holy grail of the midfield teams.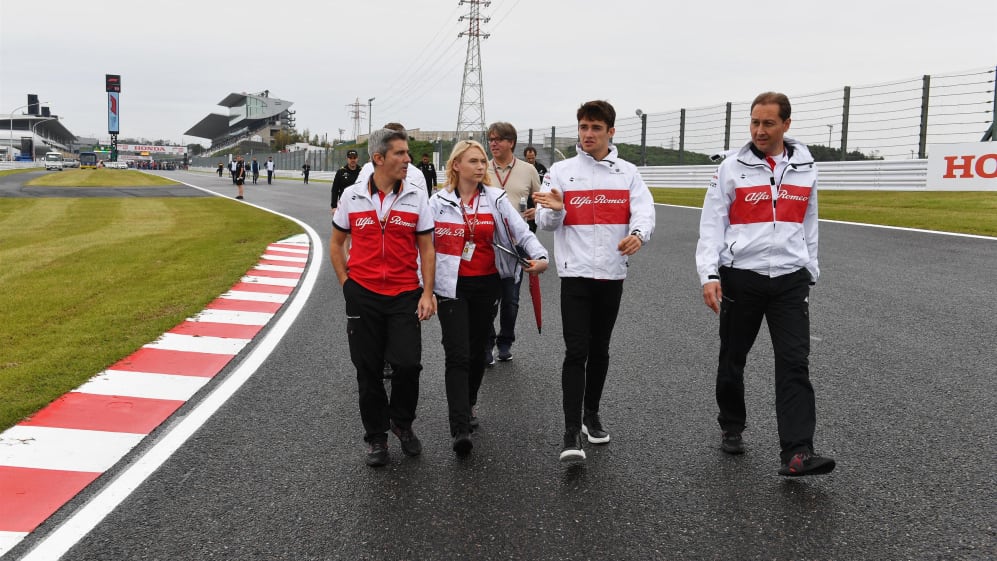 One advantage Haas will have in Japan, however, is their drivers' experience around Suzuka compared to that of Leclerc, who has never previously raced at the notoriously demanding track.
But after mastering Sochi on his first visit there last week, Leclerc seemed quietly confident that he could get on top of Suzuka's challenges ahead of qualifying and the race.
"Suzuka… is a very technical track," he said. "Especially the first sector is all about the rhythm. It will take a bit of time to learn it, but no issues. I have three sessions to learn it.
"[The simulator] helps you a little bit to find the rhythm, and things like this, but at the end of the day, a track is a track, and it will never change. All the g-forces and the bumps, you feel them a lot more on the track. This will never change."