Sauber's 2018 drivers 'a point for discussion' with Ferrari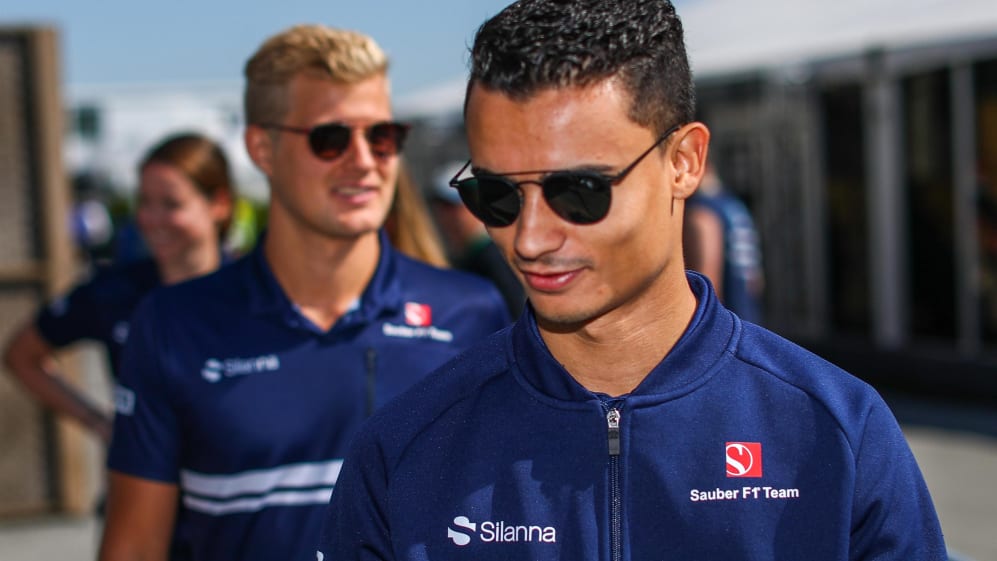 Sauber are expected to decide their 2018 driver line-up in the next fortnight, with engine suppliers Ferrari likely to be involved in determining who's behind the wheel of the Swiss constructor's cars next season.
Sweden's Marcus Ericsson is now in his third season with the squad, while German team mate Pascal Wehrlein – a member of Mercedes' junior driver programme – is in his first. Both are known to Sauber's recently-arrived team principal Frederic Vasseur.
"Yes, I was running a DTM team in 2015 when Pascal won the championship and Marcus did one race in GP2 with me at the end of 2010, so I know both of them," Vasseur told Formula1.com, adding that the call on 2018 may not be purely his own.
"I want to spend time with them before taking a decision. But the driver issue is also a point for discussion with Ferrari – and we very likely will take a decision about our 2018 line-up in the next couple of weeks."
Sauber recently announced a renewal of their technical partnership with Ferrari, having abandoned plans to switch to Honda power for next season.
Ferrari this week confirmed that Kimi Raikkonen will remain with the team in 2018, and Sebastian Vettel is expected to do likewise.
However, the Italian team also have a rising star on their books in the form of Charles Leclerc. The 19-year-old from Monaco was GP3 Series champion in 2016 and is running away with the 2017 F2 championship after five wins already this season.
He first tested with Ferrari last year, as well as making four Friday practice outings with the Ferrari-powered Haas team, and recently topped the times for the Scuderia in opening day of the post-race test in Hungary.