Sauber's Ericsson 'sacrificed' his Mexican GP for team mate Leclerc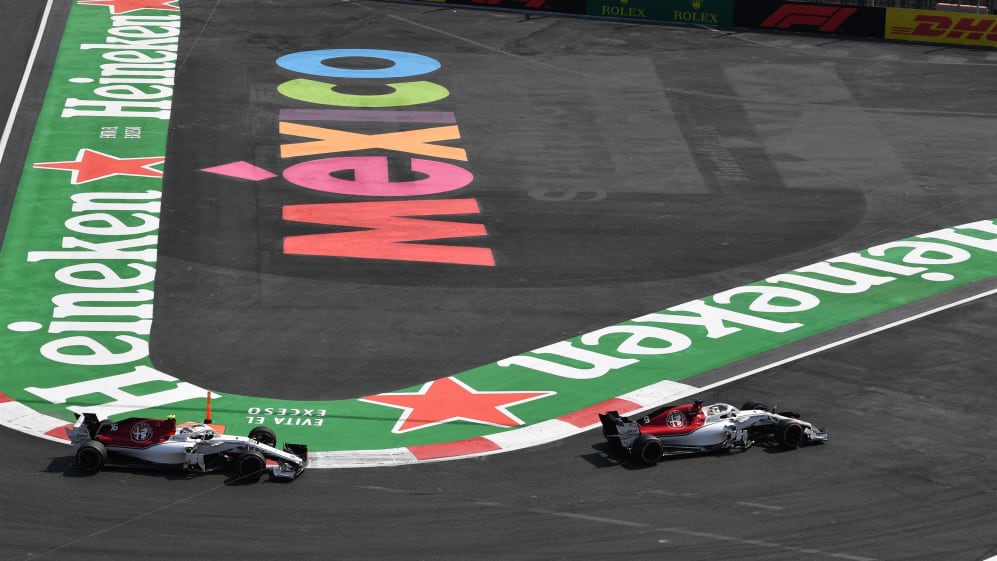 Formula 1 is a team sport, but it's rare to hear a driver say he willingly sacrificed his own race chances to aid a team mate as Marcus Ericsson did in Mexico.
Sauber got both their drivers into Q3 on Saturday, but then had to start the race on the hypersoft tyre that was proving so troublesome during Friday practice.
Charles Leclerc was the lead car on track and managed to pull away from his team mate to finish in seventh, while Ericsson defended against Sergio Perez for a number of laps during a long first stint, and the Swede - who picked up two points in ninth - says his role was to aid Leclerc's points return.
"The plan was just to help Charles' race basically," Ericsson said. "I was just sacrificing my race completely to help him.
"I wanted to box many laps earlier because I knew I was throwing away my race, but for the team and for Charles I had to try and keep these cars behind to help him open the gap. So I did that for the team, but it was frustrating because it felt like I was throwing away my chances of points.
"Then on top of that we had a problem in the pit stop and we lost nine seconds in the pits. So with all that I came out after my pit stop and I was 15 seconds behind the next car in last. So I thought it was over, and still I managed to do a second stint that was unbelievable, with the pace and I managed to keep the tyres alive.
"And then when I got all this pressure from the Toro Rossos and from Ocon - all these guys putting massive pressure on me - and still keeping them behind. I don't really know how I managed to do it, but I did and I'm really, really happy about it."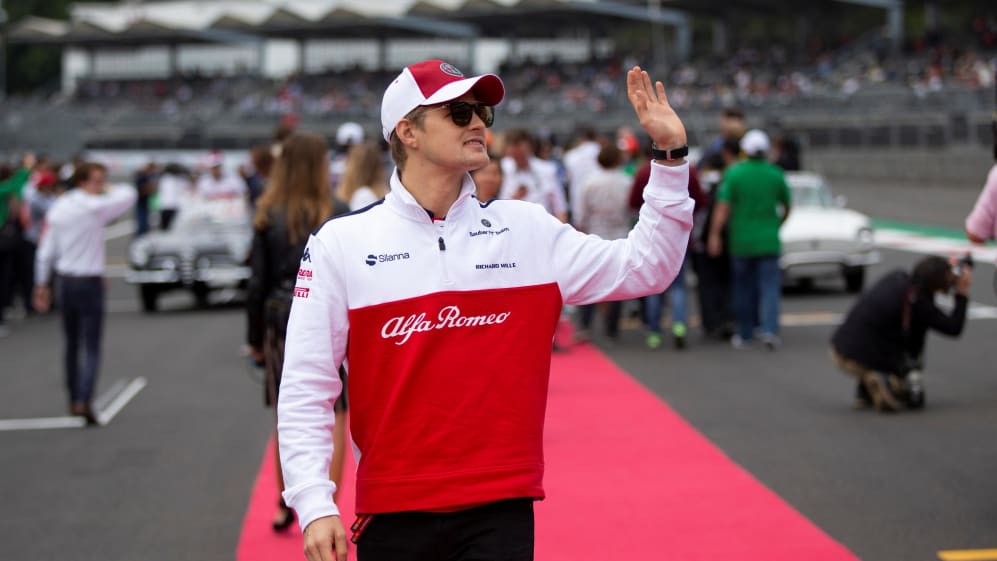 Ericsson described the performance as one of his best in Formula 1, and insists he did not hesitate to help the team get the best overall result - even if he was 'fuming' inside the car during the opening stint.
"I think that's one of the things with me, I've always been a team player. I've always done everything for the team, I always put the team first and I think that's one of my abilities that people value a lot and I will always do that.
"I think I did that in a very big way, and I think even Charles acknowledged that as well, that I helped him a lot in the race. He even thanked me after the race, as he knew that without me he would not have been able to do that race. So that's what I did and it was good for the team."
As Ericsson pointed out, Leclerc was aware of his team mate's role but was also keen to praise Sauber's overall performance after a tricky Friday of practice.
"In the end it's also teamwork and I think he did a very good job," Leclerc said. "It has helped us to score the points. Obviously the performance was there all weekend, but the train was also something that has helped us.
"It's a great race for us. P7, performance was really amazing, especially at the end of the race. We took it very safely because we knew tyre management would be a big thing, and at the end we could actually push and I think the potential of the car was definitely there. Overtaking Hulkenberg would have been very difficult because it's very difficult to overtake here, but overall a very good race.
"It was also a very good weekend overall because we struggled quite a lot on Friday, and to recover with both cars in Q3 and both cars in the points is great. We also passed Toro Rosso in the constructors' championship, which was the main target."
Sauber, eighth in the constructor standings, moved three points clear of Toro Rosso with the result in Mexico, as Pierre Gasly picked up a solitary point in tenth place.