Schumacher calls new Haas team mate Magnussen 'a good benchmark' for 2022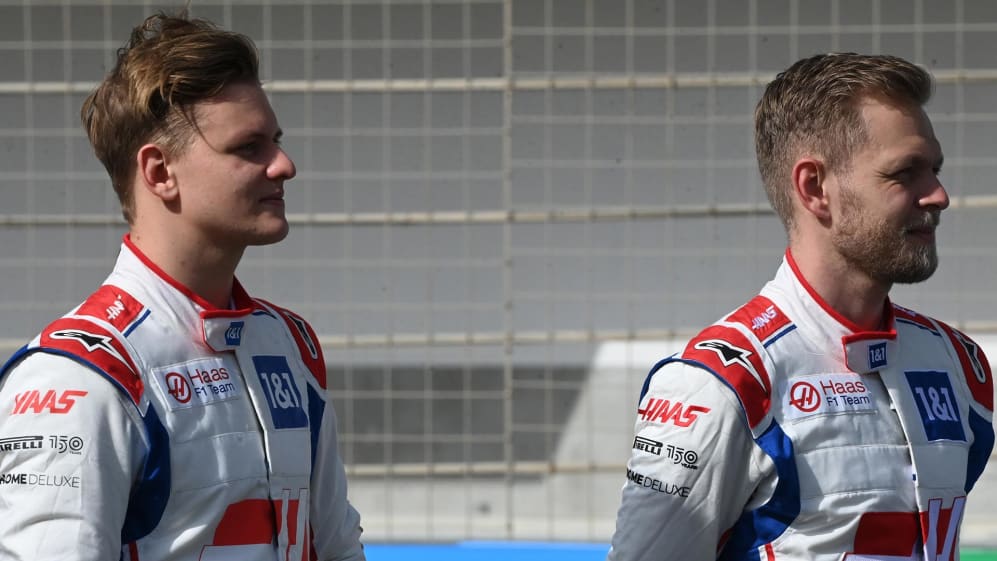 Mick Schumacher says his new Haas team mate Kevin Magnussen will be a "good benchmark" for him in his second season in Formula 1.
Magnussen, who raced for Haas from 2017 before leaving at the end of 2022, received the call to return after the American team parted ways with Nikita Mazepin ahead of the season start.
He brings with him plenty of F1 experience having driven for McLaren and Renault, too, and it is that knowledge which Schumacher believes he can tap into as he looks to step it up this year.
READ MORE: 'I didn't know I missed F1 that much' – Magnussen on his remarkable return to Haas
"It's definitely beneficial for me and the team," said Schumacher – who raced alongside Mazepin last year – of Magnussen's arrival. "He's been part of [the team] for four years, then obviously had a one-year break now. But everybody likes him in the team. The emotion and the feeling in the team is really good, and he's a good reference so it's only positive for now.
He added: "I can benefit from his experience. He's a good benchmark so now I have the opportunity to measure myself and have the pressure and try and deliver under pressure too."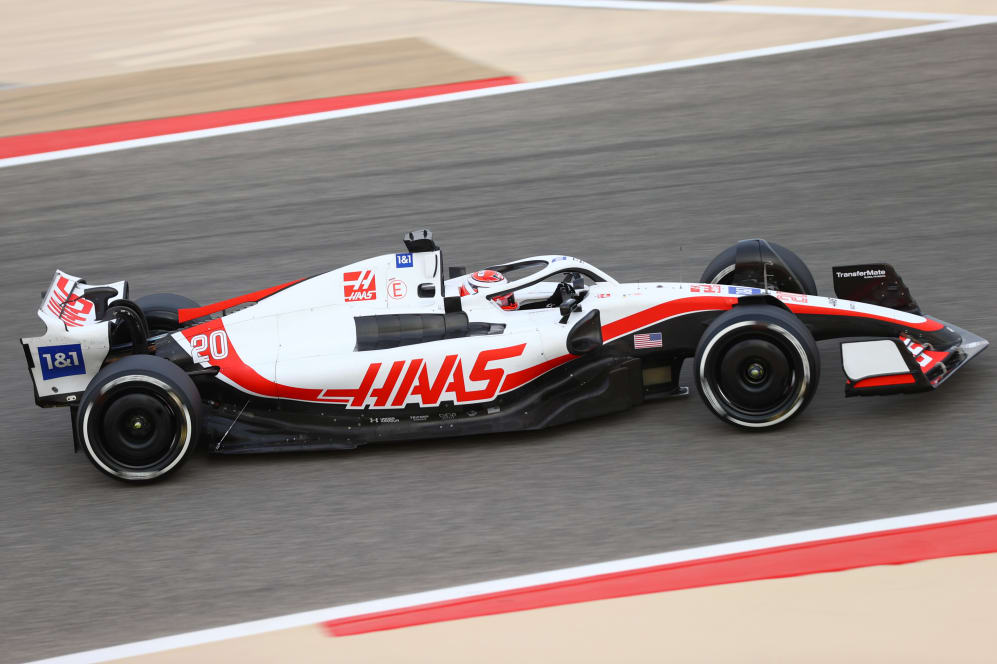 Having run two rookies last season, Haas Team Principal Guenther Steiner can see the benefits for both the team, and Schumacher, of bringing Magnussen back into the fold.
"Obviously we rate him [Magnussen] as a driver, but also what we rate him for is that he knows the team, and coming in such a short time to the team, it was good to have somebody who knows his way around the team and the team knows him," he said.
READ MORE: How all 10 teams fared in Bahrain's Official Pre-Season Test
"It's also good for Mick to have him around. That will make Mick better now. Mick is completely onboard with that one, to have an experienced driver in the team who knows how to drive these cars - he's done it for six years. So I think all in all for the team, this is a very good move."
Haas recovered from a disrupted start to testing in Bahrain, where they missed the morning session on day one because of a freight delay, but recovered to complete 253 total laps, aided by being permitted to run for four hours outside of the usual running schedule to make up for the lost time.