'I didn't know I missed F1 that much' – Magnussen on his remarkable return to Haas
Kevin Magnussen has spoken about his reaction to learning he would return to Formula 1, and why he said 'yes' to Haas Team Principal Guenther Steiner as soon as he was offered a return to the sport.
This season sees Magnussen make an unexpected full-time return to F1 with former employers Haas, in place of Nikita Mazepin. Asked how he felt when he received the call to return from team boss Steiner, Magnussen replied in a typically candid manner.
ANALYSIS: Why Haas brought Magnussen back to F1
"When Guenther called me, I said 'yes' immediately. Then I thought: 'Should I have said yes? Was that clever?' And then very quickly after that I was like, 'Yes I have got to do this, it's too exciting,'" said the Dane – before explaining that the new generation of F1 cars were a significant part of his decision to return.
"I mean, the fact that we've got this new car that is totally different, everyone starting from a blank sheet of paper, was also very crucial for my decision to come back, and I think it's exciting – it had an element of unknown, that [there] could be surprises, and I want to be there in case we can do something fun!"
Oops! Error retrieving Twitter post
The 29-year-old, who spent 2021 in sportscar racing and making an IndyCar cameo, added that his motivation had waned in 2019 and 2020 when Haas languished towards the back of the grid – but asserted that he had no doubts about returning to an F1 cockpit in 2022.
"I could have stayed in Formula 1 in a different team if I'd really wanted to," said Magnussen. "It would have been messy with a lot of sponsors and stuff, but I didn't really have the motivation because… I don't know, I ran out of motivation to be running around the back.
GALLERY: Watch as the 2022 cars – including Mercedes' radically updated W13 – hit the track in Bahrain
"I'd only done that for two years, you know? Previous to that, I'd always been in the midfield, and that's really fun. I think just those two years were tough and I ran out of motivation to do that and then I went away, did some other racing, you know, got podiums, pole positions, wins, and that was all really fun and I was enjoying it. But then Guenther called me and ruined all that!" he joked.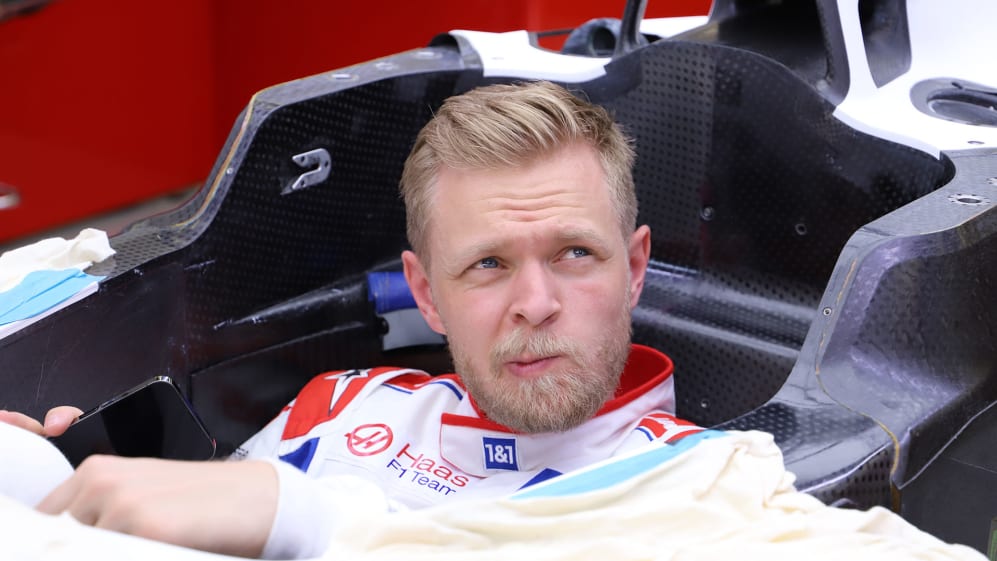 "No, I could just feel in my stomach that I want to do this. I can feel it. I didn't know that I missed [F1] that much, but when I got the opportunity, I was like: 'Yes.'"
That timely phonecall from Steiner means that 2022 will be Magnussen's seventh season as a full-time F1 driver – one in which he hopes to return to the points, while Haas hope to make up for lost time in the Official Pre-Season Test.
F1 TV Pro subscribers can watch Bahrain pre-season testing live and on demand, access exclusive live timing, as well as Tech Talk debriefs. Subscribe now and save 20% on your Annual F1 TV Pro subscription. Offer Valid in selected territories on web and apps until March 13. T&Cs apply
Coverage of the Official Pre-Season Test is also available live in selected territories via your F1 broadcaster.