Schumacher calm on F2 title chances, despite strengthening grip in Russia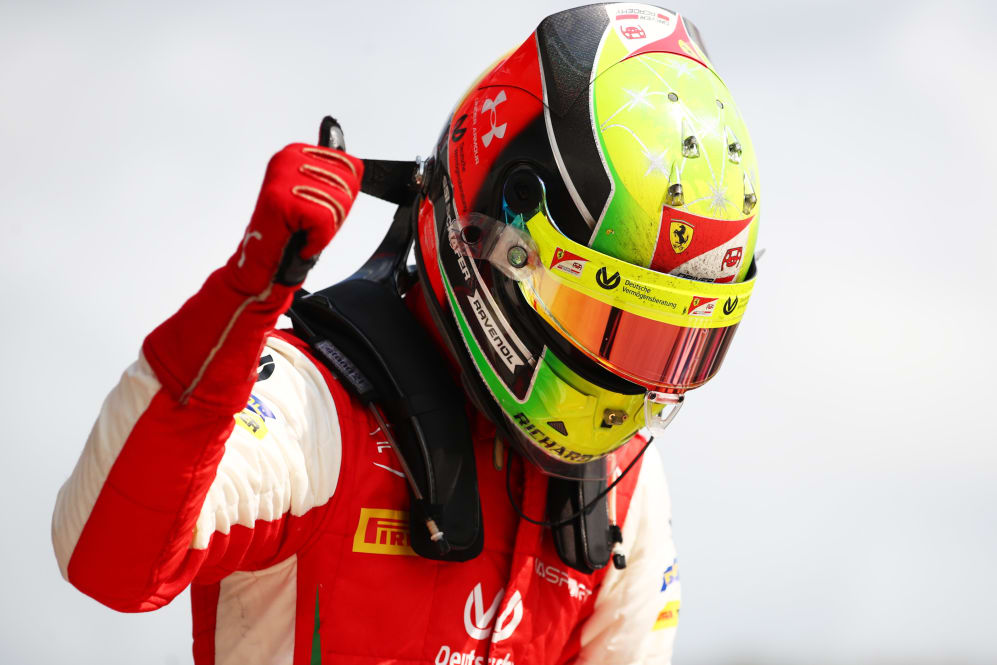 The question heading into Round 10 of the Formula 2 season in Sochi was how Mick Schumacher would handle of the weight of leading the drivers' championship for the first time. The Ferrari junior answered it emphatically, celebrating his new-found position at the top of the standings with his second win of the season in Saturday's feature race, confidently brushing off the pressure as "part of a driver's journey."
Speculation over Schumacher's future has intensified in recent weeks, with the German tipped for a seat in F1, but he knows he needs to deliver the goods in F2 first. He's certainly doing that at the moment, now leading fellow Ferrari Driver Academy member Callum Ilott in the standings by 18 points.
ROAD TO F1: Schumacher strengthens F2 points lead with victory over Tsunoda and title rival Ilott in Sochi
In F2, that can all change in a heartbeat – a fact Schumacher is well aware of.
"People have different types of pressure," Schumacher explained. "Being in front is difficult, but I am quite happy with it and I don't let it affect me. I'd say it boosts me in a way - I think that we've managed it pretty well.
"In F2, you can never say that [any result] is significant, unless you've already won the championship. We need to keep doing what we're doing and try to be as consistent as possible, like we have been in the past few races. That is the aim for me at the moment."
Oops! Error retrieving Twitter post
Schumacher has overcome a tricky start to the season - which saw him take just three podiums from the opening ten races - to become the most consistent driver on the grid. It's been a complete turn-around of form for the German, who has only failed to finish on the podium three times in the nine races since then.
Asked whether he is driving to his full potential, he re-asserted that he still has plenty to learn.
"I guess that it's hard to talk about that, because you never know where your full potential is," he responded. "In this case, I think we're doing a good job but there are always things you can improve.
"It's important for us to keep chasing that and to keep working on ourselves. That's the philosophy that we have at the moment with PREMA and I think it's working really, really well."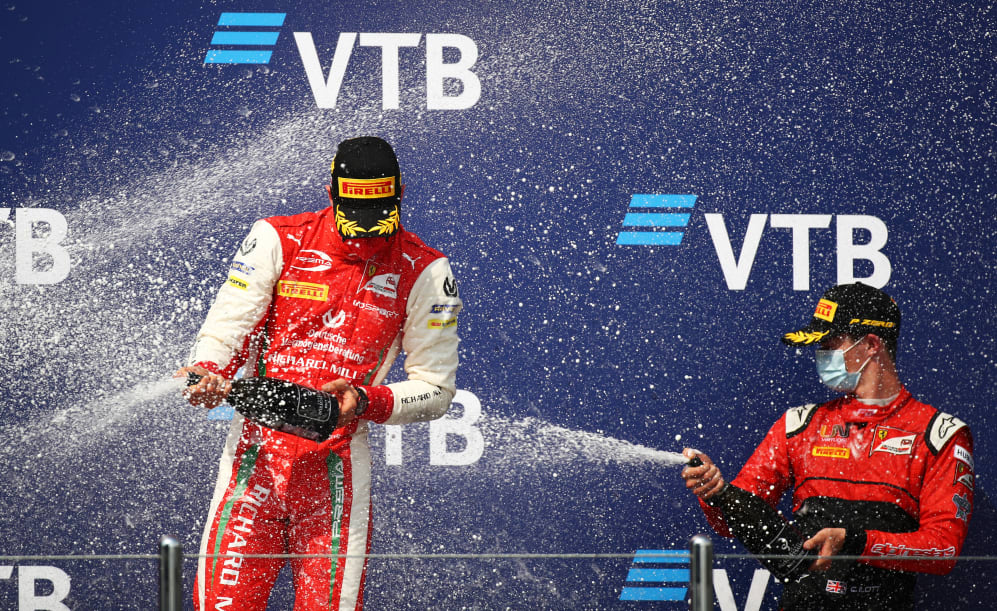 For now, Schumacher's attention is locked on the next race, when he will start from eighth on the reverse grid in Sunday's Sprint race, two places behind his title rival, Ilott.
"The work is not over till it is over," he continued. "Obviously, there is now tomorrow's race and it will be important to finish and get some good points.
"I will go into tomorrow very open minded, trying to react to every situation that comes my way. For me, in this moment, it is just important to confirm what I did today and to improve where we can improve."
If Schumacher does continue to improve, as he believes he can, then his rivals would do well to catch him.