Schumacher on... his most emotional title win, his most respected F1 rival and more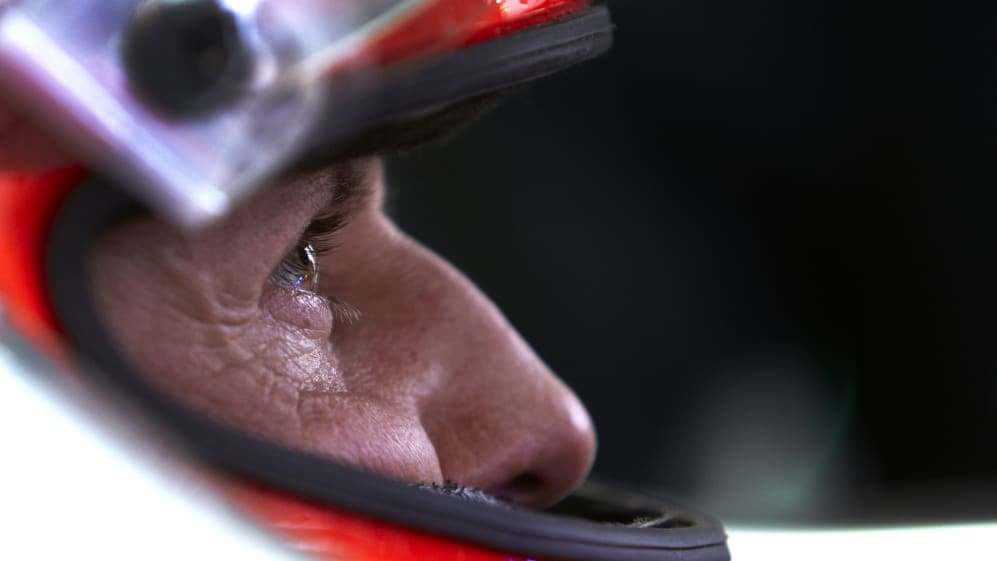 Sadly, we haven't heard from the great Michael Schumacher since his skiing accident in December 2013. However, in a video interview posted on both his official website and the new Michael Schumacher app, which was shot just two months before his tragic accident, the German racing maestro spoke candidly about his record-breaking career. Here's what we learned…
1. His most emotional title was his first for Ferrari
Each of Schumacher's record seven world titles will have brought with them different emotions, but one stands above the rest: The one that ended Ferrari's long drought.
"The most emotional one definitely is Suzuka in 2000 with Ferrari," Schumacher said. "Twenty-one years with no championship for Ferrari.
"Four years for myself, fighting to achieve it and finally in 2000, Suzuka, winning an exceptional race to win the great championship."
2. His most respected opponent was also one of his oldest rivals
From F3 to F1, Michael Schumacher and Mika Hakkinen went wheel-to-wheel. And they also combined to produce arguably the greatest F1 overtake of all time (even if Schumacher came up on the losing end of that tussle). No surprises then that the Finn came out on top when Schumacher was asked which rival he respected the most.
"The most respected guy in all those years was Mika Hakkinen," said the seven-time champion. "Great fights but stable private relationship."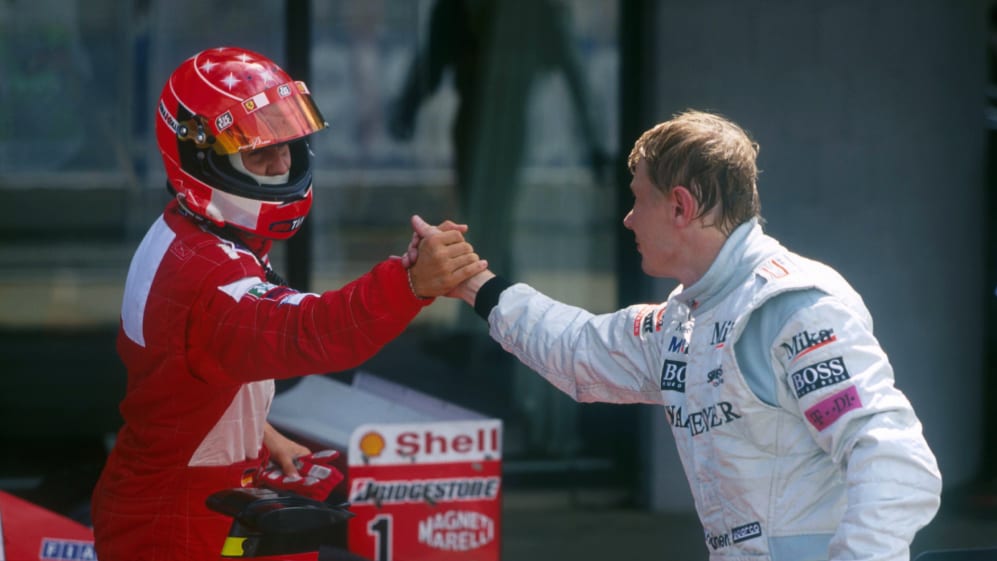 3. His idol growing up wasn't a racing driver
That's right, the most successful racing driver of all-time grew up idolising a footballer - specifically his name-sake, Germany's somewhat controversial former no.1 goalkeeper.
"In the young days of karting, I saw Ayrton Senna and [1995 F3000 champion] Vincenzo Sospiri who I admired a lot," Schumacher revealed. "But my real idol was Toni Schumacher because he was a great soccer player."
4. Doubts about his ability drove him to greatness
Most people wouldn't associate Michael Schumacher with a lack of confidence. In fact, he was often branded arrogant in the press - something Ross Brawn categorically denies he was in our special episode of Beyond The Grid, released this week.
But Schumacher revealed that behind the uber confident facade, he was driven on by self doubt.
"Records are one thing. Doubts, I think it is very important to not be over-confident, to be sceptical, to look for improvements and the next step," said Schumacher.
"I always felt I wasn't good enough and I needed to work on myself. That was one of the recipes that made me what I became."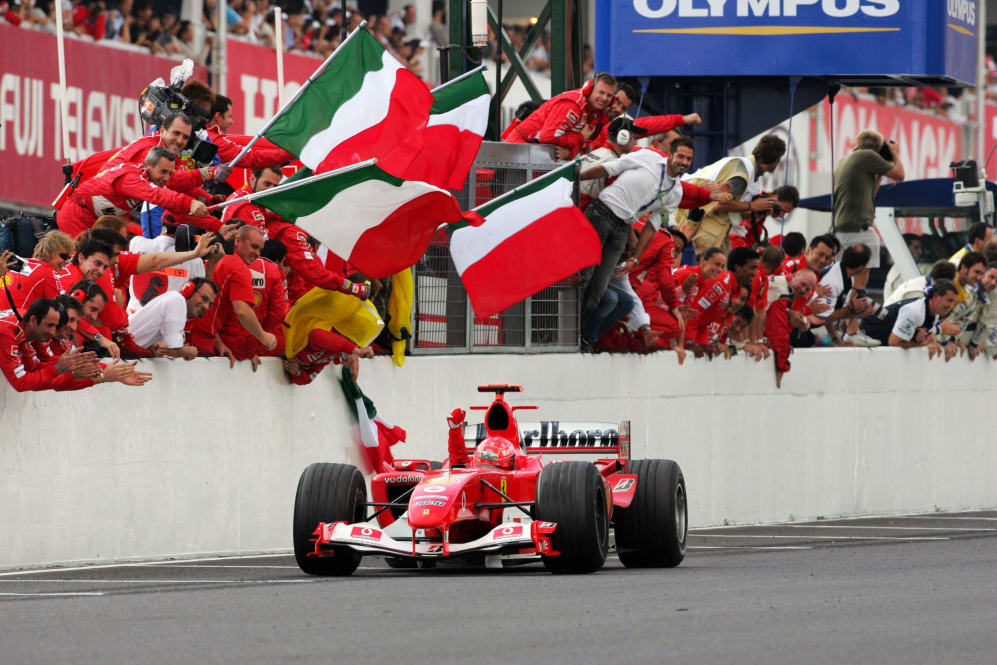 5. He studied all his rivals - not just the fastest
Schumacher was often the man under the microscope; the one every other driver was gunning for. But as much as they were studying him, he was looking at them - and not just the front-runners...
"To develop yourself, to find other steps, you look at the car, yourself and other drivers," he revealed. "You don't just look at the front drivers, you look at everybody. Because everybody has something special that I wanted to know."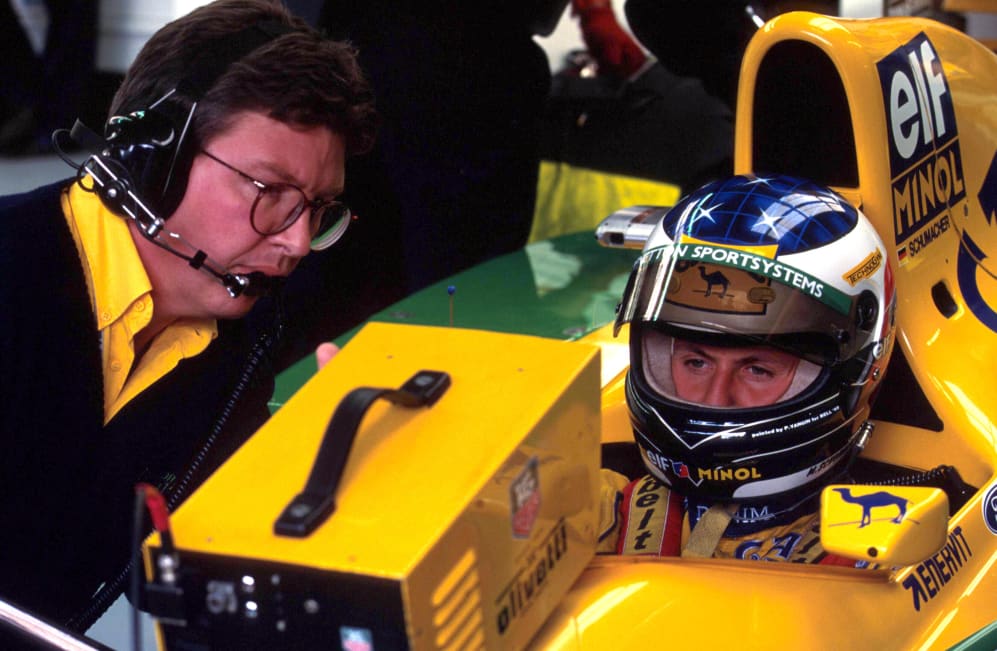 6. It takes more to reach the top than talent alone
Schumacher is undoubtedly one of the finest drivers to ever sit behind the wheel of a Formula 1 car. But ask those who worked closest with them what made him the success he was and they'll point just as much to his incredible application and work rate, and his ability to galvanise a team, as they will to his outright speed.
"Talent in motor sport, as in any sport, is important - but it's not all," Schumacher reasoned. "You need really to develop lots of different skills. Karting is a good base to prove your talent but also find out the other 'needs' you need to have as a racing driver.
"The driver is known as a driver, and from the outside you think that's the only thing he has to do - but there is a lot more to it," he added.
"You have to maximise the car, not only drive it quick but understand how to put it together to go quick. You have a team with you that you want to motivate, that you want to push them to their limits and you want to make them happy."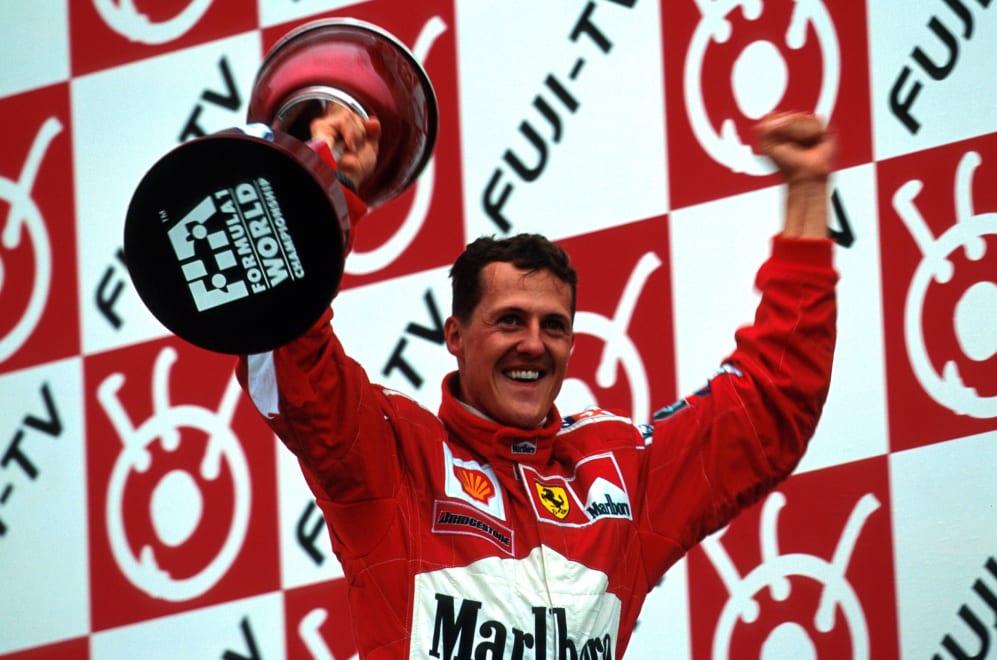 He has no regrets over his F1 comeback
When Schumacher was tempted back to F1 in 2010, ending a three-year absence from the top flight, much was expected. Could he turn Mercedes into race winners, and in doing so add to his championship tally?
In the end, neither was possible, with the great German adding just one podium to his CV before retiring for a second time. But does that mean he regrets his comeback?
"Regrets? No. Yes, we didn't achieve what we were targeting - the championship didn't work out - but for myself, I learned a lot and it is those difficult moments which make you tough," he said.
"That's why we say, when the going gets tough, the tough get going."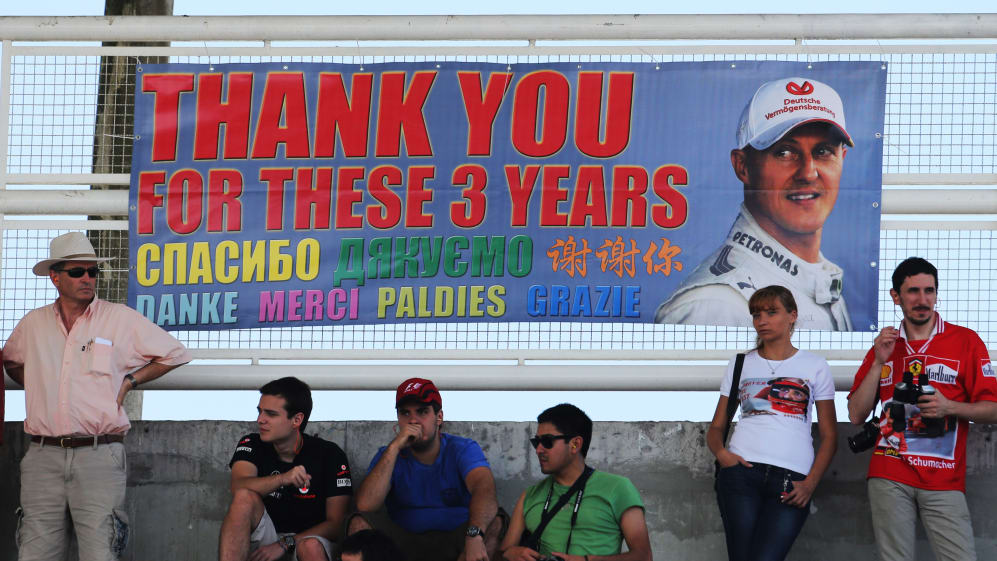 This week is Schumacher Week on Formula1.com, in honour of Michael Schumacher's 50th birthday. Each day we'll publish bespoke content celebrating the seven-time world champion's historic career, so be sure to check back regularly!