Interview
Seb will be stronger in second half of '17 - Helmut Marko Q&A
Thus far it's been a year of mixed emotions for Red Bull motorsport consultant Helmut Marko. It's clear Red Bull Racing will not be challenging Mercedes and Ferrari for the 2017 championship, but sister squad Toro Rosso – seventh in 2016 – are pushing Williams hard for fifth place, despite some missed opportunities and driver 'disagreements'. We caught up with Marko for an exclusive chat about the season so far, with topics including Carlos Sainz, Robert Kubica, Sebastian Vettel and more…
Q: Helmut, while things look pretty calm at Red Bull Racing right now, Toro Rosso seems to be a little more problematic. What is the issue?
Helmut Marko: Why is it problematic? I think the team did deliver as it should. Incidents with the drivers like in Silverstone are unfortunate, as are the reliability issues. The aim was to finish fifth in the standings and I think that will be rather difficult. Budapest turned in our favour, but from Spa on you will see the Mercedes-powered cars showing us their rear. Yes, we had a lot of possibilities in the first half of the season that we haven't taken. A shame.
Q: We now know that Carlos Sainz is set to stay with Toro Rosso for 2018, but that didn't stop earlier rumours of a mid-season switch to Renault to replace Jolyon Palmer. Could that have been a win-win situation for all involved - Renault get another driver who can score, and you can start developing more new talent in the second Toro Rosso cockpit?
HM: Rumours! Typical summer-slump rumours. (Laughs)
Q: So no surprises in store for Spa?
HM: You will see Carlos in a Toro Rosso in Spa.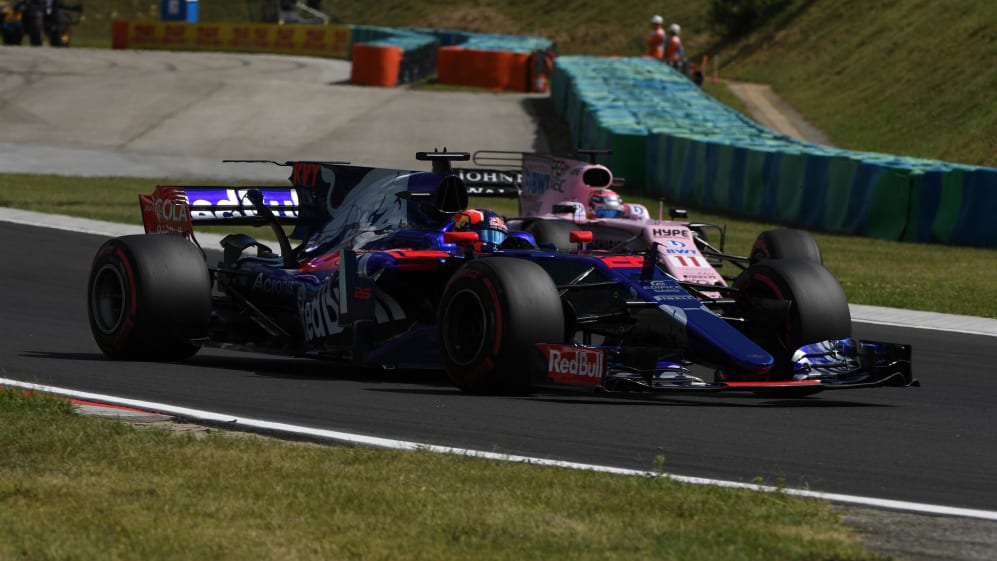 Q: There has been much talk of a potential comeback for Robert Kubica with Renault. Could you understand that, given that the trend lately seems to be for teams – yours included – to seek out younger and younger talent, rather than a driver in his 30s?
HM: Before his accident, Kubica was one of the quickest drivers of his time. On top of that he had a successful time with Renault, and if they think that they can continue with that then it makes sense for them. I think it would be nice for Kubica to come back. And that age thing: I think that Verstappen is the exception. Generally you have to look at the personality of a driver – there are some, like Verstappen, who are ready in their teens while others need more time. If Kubica still has what it takes, then why not?
Q: Driver-fathers: what springs to mind? Help or hindrance? You have to deal with two of them right now: Carlos Sainz Sr. and Jos Verstappen…
HM: Ha. The driver has a contract with us. And we tell the fathers that we talk to our employee.
Q: You have made no secret of the fact that you are not the biggest fan of the halo. Does that mean you are an advocate for an element of risk in F1 racing?
HM: Yes. Take other sports: skiers are far more at risk of injuries than F1 drivers. Or take soccer players: every weekend you see players hobble off the field. Only if something goes really, really wrong in F1 does a driver get hurt. Risk should always be a part of the DNA of Formula 1.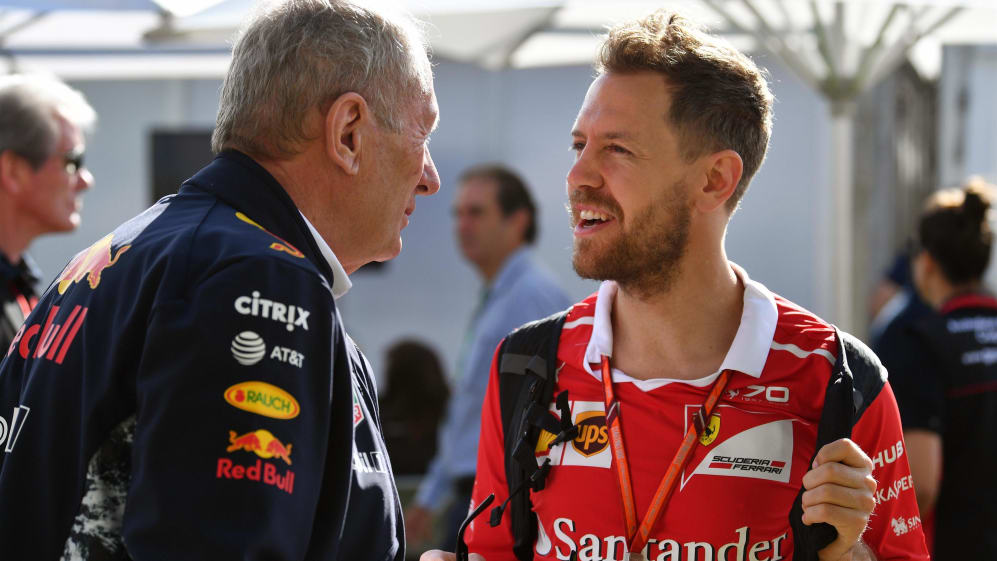 Q: Who will win the drivers' title this season? And for what reasons?
HM: I believe in Vettel, because I know his mental strength – and Ferrari has raised its game. Silverstone, I would say, was an exception – Ferrari was clearly the stronger car in the first half of the season and only due to various circumstances could they not materialize all their chances.
Q: When you say you know Seb's mental strength, did you ever come against it when he was driving for Red Bull? You are also known for being a 'tough cookie'…
HM: No, never. But what is fact is that we have been 60 points behind before the summer break – and still won the title with him! Seb will use this summer break to come back even stronger. That's how I know him.
Q: Red Bull Racing are P3 in the standings? Good enough?
HM: It is not good enough for Red Bull, but in our position with the engine it's the best we can get.