Sebastian Vettel Q&A: Nothing will remove my Monza smile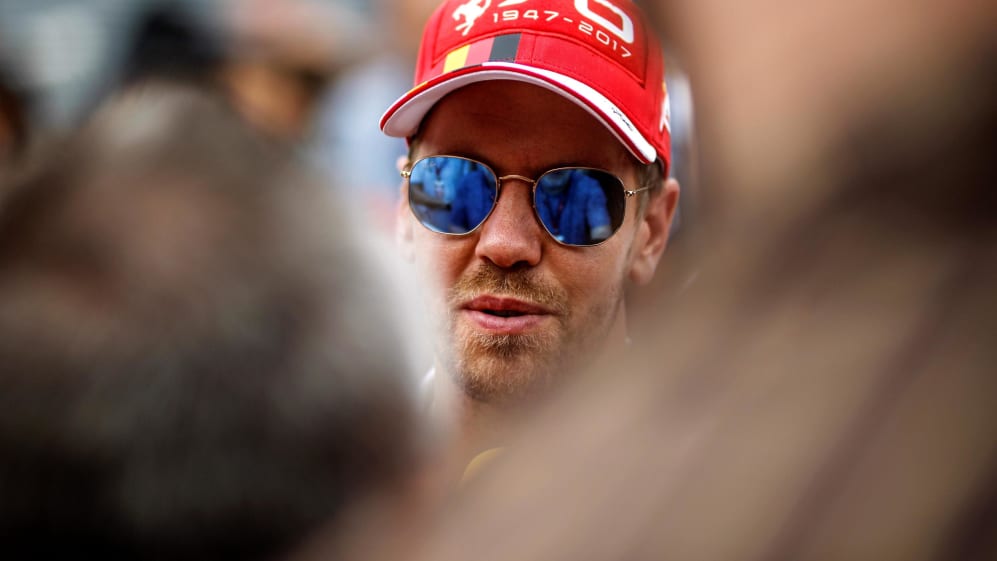 Friday's second practice in Italy suggested that again there will be little to choose between Ferrari and Mercedes in this weekend's race. On the former's home turf – and as they celebrate their 70th anniversary – one would expect championship leader Sebastian Vettel to feel like a man under pressure. Far from it, though, as he explained to the media in Italy…
Q: Sebastian, Monza is the ultimate home game for Ferrari. When you did your track walk on Thursday the fans were basically screaming three things: 'Ferrari', 'Vettel' and 'world champion'. How much of a tailwind is that for you?
Sebastian Vettel: Ha, if you sit in a red car then a lot! (Laughs) This has the potential to propel us to the front.
Q: A tailwind is one thing, but the expectations of the fans skyrocket here. It is almost expected for every Ferrari driver to win here. Can that also be a burden?
SV: No, not at all. Yes, you hear left and right that you have to win here and if you win here you are the hero. I don't feel that. I would say everything that is positive around the Monza weekend is fantastic – and the negative aspects you simply must not get involved in! (Laughs)
Q: On top of the incredible fan base their team has in Monza, Ferrari is celebrating its 70th anniversary right here this weekend. How does it feel to be part of the history – in fact, to be spearheading it at this very moment?
SV: It is something very special to be here, to wear red – and for me even more to drive the car.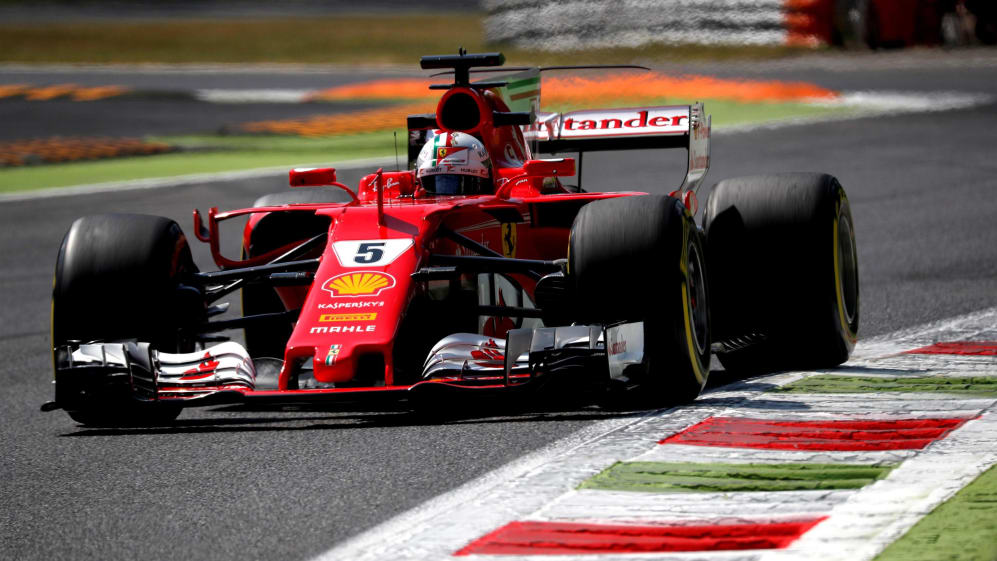 Q: Monza is another high-speed track – and Spa last weekend turned out to be a 'Mercedes track'. From what you have seen today, how confident are you of being able to turn the tables?
SV: Difficult to say. Here you drive with little downforce, so it is important to have trust in your car – and that is still missing a bit, especially with the brakes, where we will be working on it to get to the limit more easily. The corners feel pretty good, so if we get the little issues sorted out for tomorrow we should be in a good position. One big question mark will be the weather. The forecast for qualifying and race is changing by the hour, so it is really difficult to say under what conditions we will race. Yes, Mercedes looks pretty strong. Monza is a track that obviously suits them. But looking back at Spa, it was nothing we have to be ashamed off. Yes there is still a lot to do for tomorrow – many small details still have to be addressed. We will put our heads together and work things out. Of course you want to shine here.
Q: Lewis Hamilton said that you have been all smiles so far this weekend and that he wants to take that smile off your face. What do you say to that?
SV: Ha, whatever happens he will not succeed.
Q: Was there ever a plan to race a new engine this weekend – because of the high-speed character of the track?
SV: No. We follow our set plan. Of course you don't talk about your plans in the open, so all I can say is we are on the planned track with our 2017 engine allocation.
Q: It is seven years since a Ferrari took victory here. How big is the hunger in the team – and in Sebastian Vettel – to win on Sunday?
SV: To be honest, I was not aware of that. And in the team it is no topic at all. We are looking forward and not backwards. And yes, if the chance is there we will take it, of course. Maybe there was no chance in the last seven years. Of course it would be something very special to win here – also given the anniversary – but it would be a bad sign if we were only to try hard here and not anywhere else. We try hard everywhere, but probably the emotions would be bigger here. The Monza podium is simply awesome.