Interview
Sebastian Vettel Q&A: Points on license no threat to title bid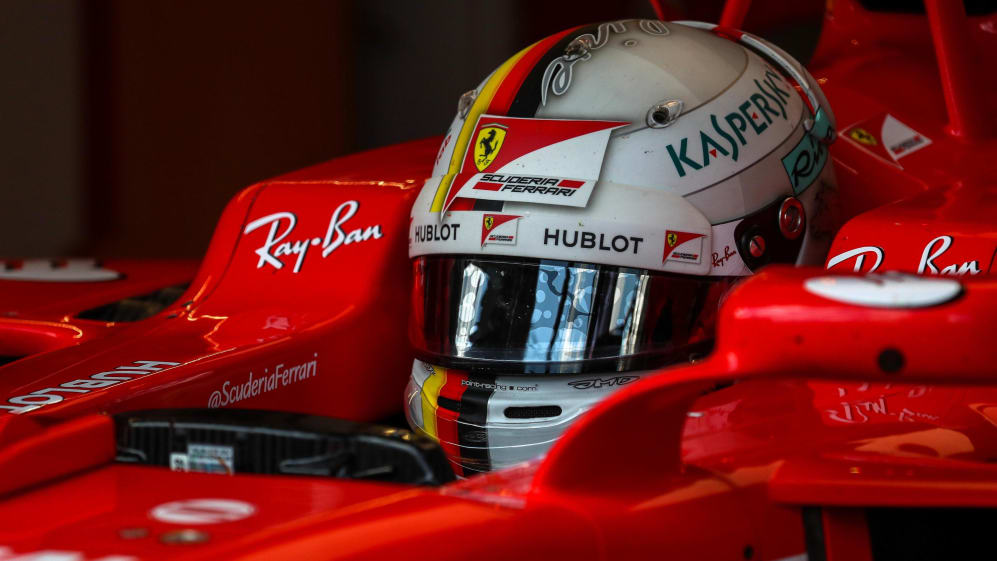 Having escaped further sanction for his collision with Lewis Hamilton in Azerbaijan, Sebastian Vettel arrived in Austria looking to move on, and on Friday it appeared both the German and his chief title rival had done just that as they topped the timesheet. But while Vettel expects to fight Hamilton all the way this weekend, he knows that with nine points on his license he'll have to do so on his best behaviour…
Q: Happy belated 30th birthday to you Sebastian! You obviously had to spend some time on your actual birthday in Paris with the FIA in regard to the incident with Lewis Hamilton in Azerbaijan. Did you still have a nice time afterwards?
Sebastian Vettel: The date was clearly not ideal, but luckily I did not have to spend the entire day in Paris, so it was just for a few hours and then I did have a very nice evening. For sure it was a very important meeting at the FIA, so all good.
Q: Now that the incident in Azerbaijan has been resolved, what are your feelings about what happened?
SV: Of course I am not happy. I made a mistake and that was the reason why I lost the race. In regard to the FIA, I already received a penalty in the race and therefore I lost. The penalty was right. At that time I probably felt it was not. Being here in Austria now, with a bit of a gap to what happened, it clearly was the right decision. Certainly I did not set a good example. If you asked any driver if he would be happy to throw a race away, I do not think the answer would be yes. Sometimes you do a mistake and you cannot take it back, so I do regret it. For sure I could have had a much better day in Baku in many ways, and a much more quiet time between the races. The first person to talk to for me was Lewis, and I called him up on Monday and tried to sort things out. I told him that I can understand that he is miffed about this and I would not know how I would feel if it was the other way around. On the phone he reacted like he did in the press conference today, and I am happy that he said that we can just move forward and continue the way we did before it happened.
Q: You now have nine points on your license - do you see this as a potential threat to your championship?
SV: Not really. Certainly it is not a record I am proud of. I think we [drivers] all have some points and I happen to be the one with the most. I am for sure not planning to get any more of these points. Of course I will learn from this and make sure it will not happen again. Should I be in a situation like this again I will certainly hold myself back. I am for sure not going into a race planning to screw-up. I am planning a very 'normal' race on Sunday – by squeezing out anything that is possible without catching the interest of the stewards! Also I think that if you ask people if something like this has happened to them in their life before, and someone tells you no, then I am not sure if I would believe this.
Q: Spielberg has been a venue at which Mercedes have dominated since 2014 - how do you rate your chances to break that streak?
SV: I am for sure extremely motivated to do so. Still I think Mercedes is favourite here, but I think we have been quite close the last few races. I think the pace was there and we have to make certain that we are very close on Saturday and show on Sunday that we do have a strong pace.
Q: This afternoon you set the second best time – just behind Lewis. How do you see your chances for pole position tomorrow?
SV: Yes, everything is very close – but what that means for tomorrow I don't know! It is quite a short track, so it was clear that the gaps would be on the small side. I was able to do fifty laps – that is massive so we do have a pretty good understanding about the car on this track. I have a good feeling in the car. We have to build on that tomorrow morning and then let's see how qualifying unfolds.
Q: Would it help if the second Ferrari was a bit closer to the top times?
SV: I have no idea what Kimi's [Raikkonen's] issues were. But as I just said, it is a very short track and if you have a little mistake here or there you immediately lose. My guess for qualifying is that it will be very tight – also among Kimi and myself - so let's see who will have the upper hand. I know that our car is better in the corners – but that we still have a bit of a deficit on the straights and Mercedes vice versa. The one who balances his shortcomings best will start from pole position!