Interview
Sebastian Vettel Q&A: We have the car to make up a lot of ground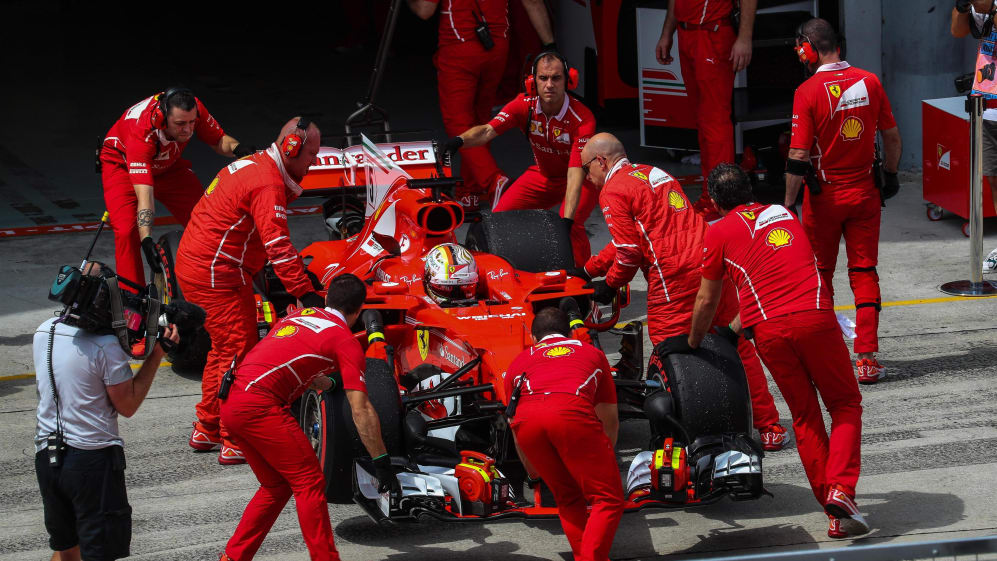 After a race to forget in Singapore, Sebastian Vettel looked primed to strike back in Malaysia until an engine problem in qualifying dashed his hopes of pole and consigned him to the back of the grid. Worse still for the Ferrari man, Lewis Hamilton – the man he trails by 28 points in the championship stakes – came from seemingly nowhere to take the first slot on the grid. But if you were expecting Vettel to be downhearted, think again...
Q: Sebastian, what a shame about this missed chance today. When did you feel that something was wrong?
Sebastian Vettel: Straight away. We had this issue in the morning so decided to change the engine. When I went out everything was looking fine and when I was doing my flying lap suddenly in Turn 5 very abrupt I lost power. I was lucky to get back to the pits to let my engineers have a look but unfortunately we couldn't fix the problem. On track I lost boost power – suddenly I had no pressure any more – but why that all happened right now we don't know!
Q. There was a moment when it looked like you could go out again…
SV: …yes we thought so and prepared everything: we put the right tyres on the car and knew that roughly two minutes before the session ends we had to go out again. So we fired up and obviously tried to fix the issue by taking the engine cover off but couldn't find anything so fired up again to see if it would work but the engineers checked the telemetry and say that the same issue was still there – that was the end of qualifying.
Q: Everybody expected a head-to-head fight between you and Lewis (Hamilton) – but you didn't get that far….
SV: Of course what happened is not what you want – especially on a day where you think that you've got it in you and in the car. Unfortunately we were not be able to prove that. But the race is tomorrow so don't count me out.
Q: So tomorrow will be another difficult race…
SV: Yes, it is bitter – but that is motor racing. Yes it was a difficult day but our guys are phenomenal in fixing problems. Changing the engine within two hours between FP3 and qualifying was almost a miracle. We thought that we would be late for qualifying but we went out on time. So what happened is a shame. The car is quick and even though we will have a lot of laps to do tomorrow we should get back.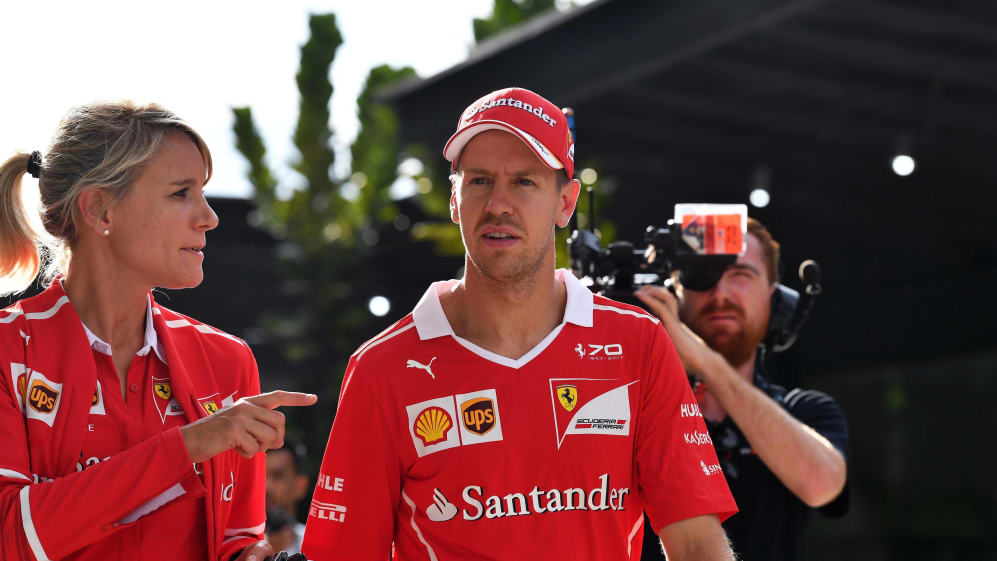 Q: How far back?
SV: That is difficult to say! All I know is that we will get back because we have a quick car. When I say getting back I mean getting back to the leading group. I don't have an idea in numbers but as we know that anything can happen here it could be anything. That's why we go racing. I want that we achieve our best - whatever that means. I am fairly open-minded!
Q: So it's bad luck again on your side?
SV: No, because I don't believe in luck. Obviously there is a reason why this issue happened so we need to understand and make sure it doesn't happen again. Fortunately the issue happened today so we have saved a lot of tyres and can chose our strategy – so it is not all bad.
Q: In 2010 Lewis went from P20 to P6. Is something like that also possible today with these cars on a track like this? Is overtaking that easy?
SV: That depends on the race. Yes we do have a quick car this weekend so we definitely should be able to make up a lot of ground! As I just said we have more tyres than everybody else and we maybe can do something with strategy – and if the safety car comes out in a moment that suits you that could bring you back into the game.
Q: How devastating was this qualifying?
SV: *Actually we didn't have a qualifying so I said to the guys: 'Don't worry – the car is quick and we have a long race to recover.' *
Q: It could have been a super weekend for Ferrari because Mercedes were struggling a bit – and then Ferrari struggled even more. How annoying is that?
SV: We have seen at the last race how fast things can change – so not too worried.
Q: So you are full of hopes?
SV: To be honest I don't think too much into the future and or what it all could mean. It is cleverer to take it one step at a time. Sure if you could chose you would always prefer to start from pole position and not from the very back as pole could have been an option today. But now it is what it is!