Self-isolation the 'perfect training camp', says Ricciardo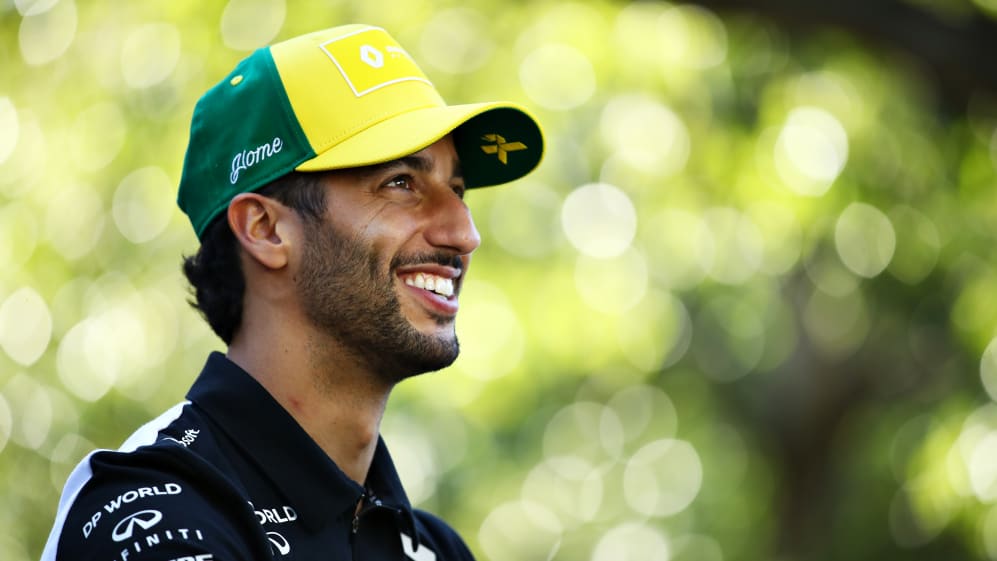 Daniel Ricciardo and his fellow F1 drivers' enforced winter prolongation because of the coronavirus outbreak hasn't been ideal – but there are some upsides, according to the Australian, as he revealed how the extended lay-off has allowed him to step up his training regime.
Speaking from his farm near Perth, Australia via an Instagram Live Q&A with his Renault F1 team, Ricciardo opened up about how he'd been keeping busy during his self-isolation period, with the coronavirus pandemic having caused the first eight Grands Prix of the 2020 season to be either postponed or cancelled.
READ MORE: 'When the situation improves, we'll be ready to race', says F1 CEO Chase Carey
"Keeping fit really. I know it's probably going to be a while till we race again, but I'm not allowing myself to go back into holiday mode," he said.
"Training's definitely the thing that's keeping me with that competitive mindset. You get a bit of anger out when you train, so that's been my medicine for now.
I think you're going to see a lot of drivers whenever this is over looking pretty fit
"I feel like now it's kind of perfect to get in shape," he added. "Because we're forced to stay in, so there's no jet lag, there's no airports, we can really create a real training camp, which we don't always have. So it's been nice knowing that we've got time, we don't have to rush it. I think you're going to see a lot of drivers, and probably just people in general, whenever this is over looking pretty fit."
DRIVER MARKET: First few races of 2020 key to keeping Ricciardo, says Abiteboul
Ricciardo joked that, when racing does finally begin, he was "thinking of qualifying last [at the first race], because I think Turn 1 is just going to be mayhem. I'm just going to watch it all unfold and I'll probably lead the first lap" – before revealing that activities from buggy racing to sheep shearing to rapping had been keeping him occupied on the farm...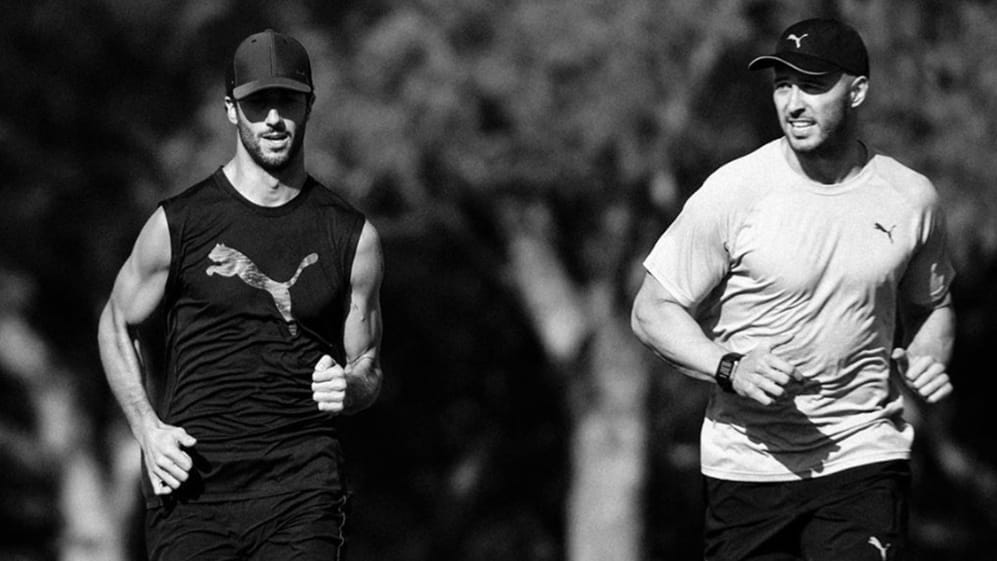 "I've got some buggies here and I have made some tracks for those, so I'm getting a little bit of a racing fix – they're releasing some of that speed and adrenaline," he said on the Instagram Live, which was watched by the likes of fellow racer Lando Norris, MotoGP legend Randy Mamola and the Mercedes, Racing Point and McLaren teams.
"I was messing around the other day just writing lyrics. I might try and rap them out at some point, I don't know… you've just got all this spare time, so I'm kind of like 'why not?'
READ MORE: Lewis Hamilton self-isolating after meeting Idris Elba, but has 'no symptoms'
"Then building things, there was some sheep shearing the other day – although I didn't do it; it looked a little difficult, but I watched."
And ever the showman, Ricciardo did not resist too much when his fans started calling for him to jump in his pool – despite the fact he had already mentioned how cold the water was...