Feature
SERGIO PEREZ: Rebounding to new heights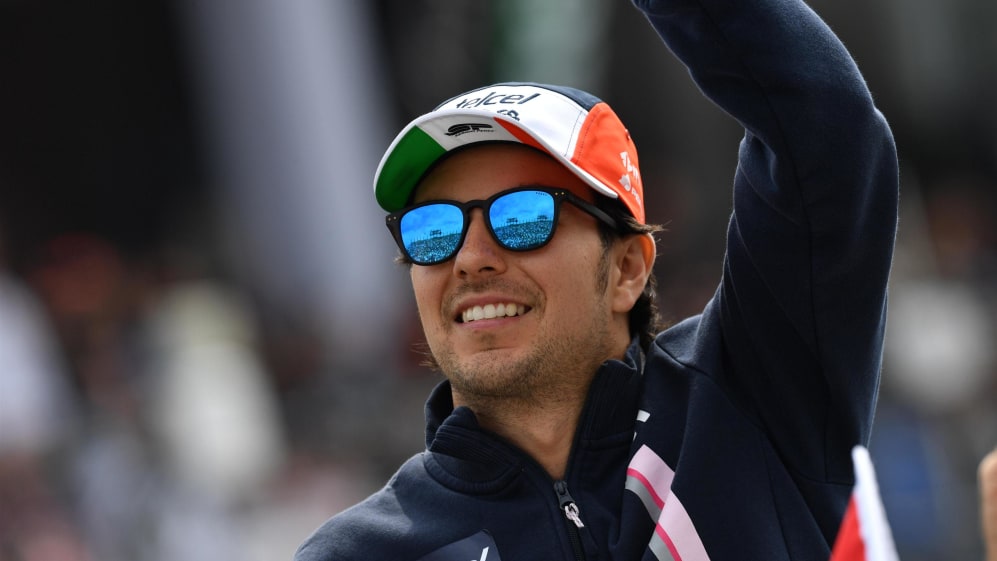 At several points in his career, Sergio Perez was on the radar of F1's big teams. He even signed for one of them, but unfortunately that coincided with what turned out to be their most uncompetitive season for more than three decades. Since then, he has rebuilt his reputation at Force India and proved that he is one of the fastest and consistent drivers on the grid…
"I think that with the talent that I have, by now, I should have achieved greater things," Perez tells Formula1.com, as we chat on the veranda of Force India's hospitality unit. "But at the same time I'm conscious Formula 1 is so much about timing, the opportunities are so limited in terms of the teams you can get into and how good they can be. 2012 was my big year and I probably chose the wrong team at the time, and that has impacted my career quite a bit."
Perez is referring to his decision to sign with McLaren for 2013. At that point, his stock was high. Having joined Sauber for 2011, having never even tested for them but on the back of a runner-up spot in F1's feeder series GP2, and with the support of being part of Ferrari's Driver Academy, Perez turned heads from the off with points on debut in Australia. A solid season was followed by a stellar one in 2012, which featured three podiums, one of which could have been a victory in the rain-hit Malaysian Grand Prix.
The big teams showed interest in Perez. Ultimately, he chose McLaren. At the time, it looked like a good move. After all McLaren had won the season-ending Brazilian Grand Prix in 2012. Unfortunately, to this day, that remains their last triumph. Perez struggled and he was dropped at the end of the year.
"The future was looking amazing," he said. "Then McLaren came and things didn't work out. That year was just a nightmare - the car and being against someone so experienced [Jenson Button] who was coping well with a difficult car. In the first part of the season, it wasn't so good. In the second part of the season, I was beating him. But so many things happened at McLaren that year which meant I had no seat."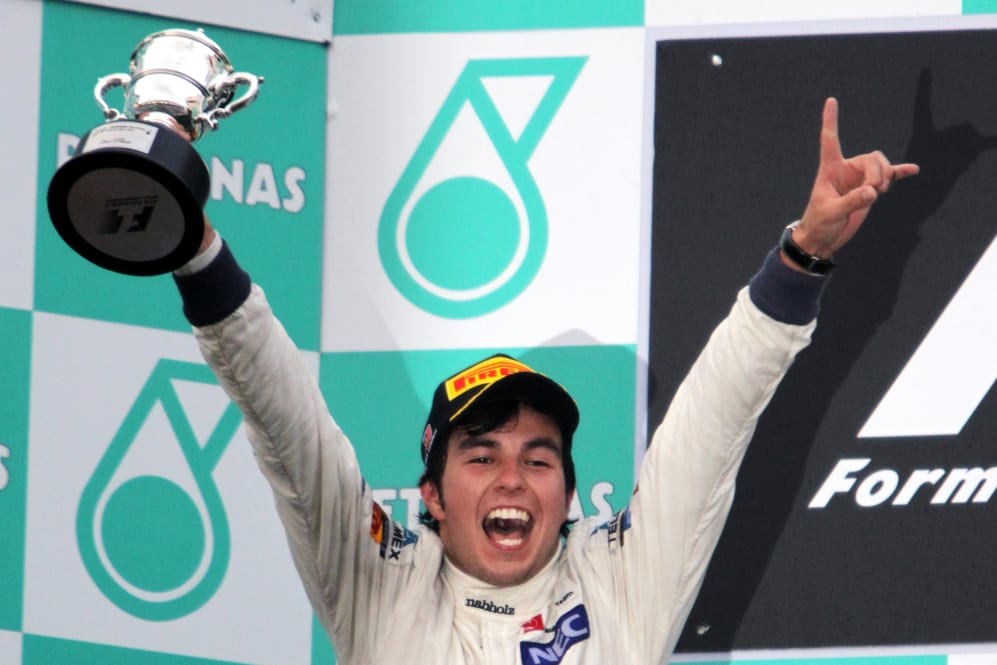 Out on his ear, things looked bleak for Perez, the fifth Mexican to make it to F1. But a bad call was followed by a good call. He joined Force India, a team that had shown potential, and move delivered just the tonic he needed. "He's matured massively since his first time with us," says Technical Director Andrew Green.
"He's definitely a diamond in the rough, so to speak. He had some fantastic traits when he joined us. From a racing perspective on a Sunday afternoon, he is always fantastic, but he lacked a bit in outright pace in qualifying. He worked on that in the early part of his time with us. He's a well-rounded driver now, who doesn't really have any significant weaknesses that we can see."
Green's summary is backed by results. Force India have scored five podiums since Perez joined the team in 2014 – and the Mexican has scored all of them. He's taken at least one in four out of the last five seasons. In each of the last two years, he's finished seventh in the drivers' standings – best of the rest behind the six drivers from the three big teams – and scored 100 points or more.
Perez remains in demand, too. "It's interesting," he says. "Since joining Force India, I've been out of contract every year and every year I get some offers from other teams. Some good teams show interest in me so that's good. That's good on me, it makes me feel proud. I'm delivering on track. The last two years, I've been best of the rest. If you're not in a Mercedes or a Ferrari, Force India is probably the best place to be."
But he has stayed put at Force India. At one point this year, though, that wasn't definitely going to be the case. Force India went into administration, a process triggered by Perez but with the team's best interests at heart. "There were a lot of months with a lot of stress," he says.
"It was too much. I had three months where I couldn't focus on being a racing driver. I was focused on behind the scenes. That was very hard." The stress proved to be worth it. Billionaire Lawrence Stroll swooped in to save the outfit, with Perez later announced as being part of their 2019 line-up for what will be his sixth year with the team.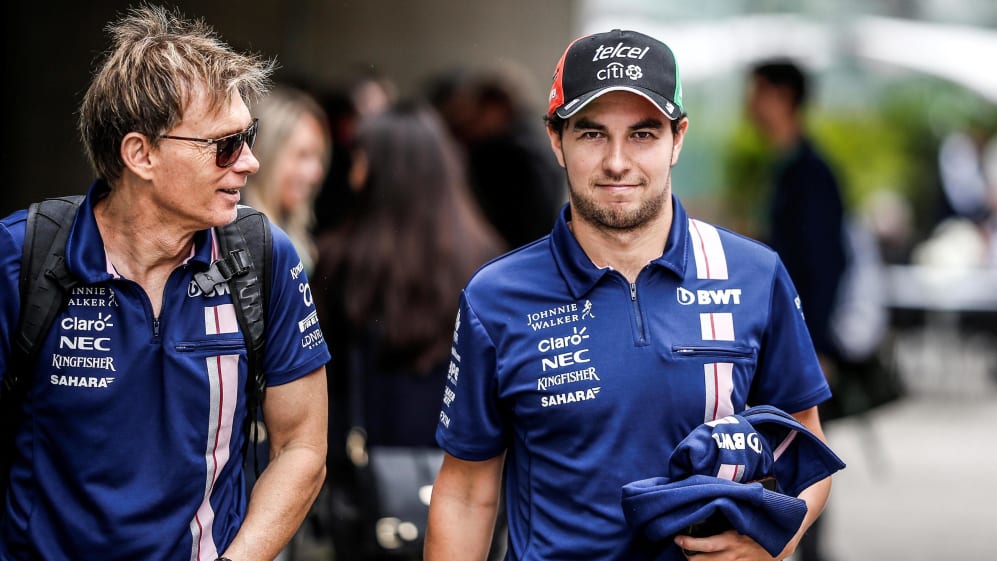 "I love this team," says Perez. "I know everyone, I have great friends here. There's something inside me that wants to be very successful with this team. This team has given me so much, so I feel there are good timing." The feeling is mutual. You can see the affection his Force India mechanics have for him.
They are very comfortable with him, he's very comfortable with them. And he's easy to work with. Xavi Martos, Checo's physio, should know having worked with him since the start of the Mexican's career. "He's happy and he's an optimist," says Martos, someone you'll often see during the TV coverage flanking Perez. "Sometimes it's very easy to work with him, sometimes it's difficult but I like it because when he begins training, he doesn't stop. He has a good work ethic. He likes resistance training, he likes endurance and training in hot conditions.
"He's laughing all the time, playing jokes. He likes joking a lot. Joking a lot with me, and with his manager, with his mechanics. Normally he is a bit stressed, and he is joking to release the stress. The team is very close, this is a family team."
Content with life in F1, Perez has no intention of stopping any time soon. He is still only 28, 11 years the junior of the sport's oldest driver Kimi Raikkonen. "We're racing drivers, we don't get tired of this," he says of his plans for the next few years.
"The competition, the passion, the way we live life – it's hard to stop. Sometimes, it's disappointing that you don't get an opportunity to drive a good car, but still, the competition is there. It's what drives me. So I want to keep going for quite a bit and see what opportunity comes up for 2021, when the regulations change. If something happens there, we will see."
And he still hasn't given up on getting a top seat one day. "No one would have expected Valtteri [Bottas] to end up at Mercedes," he says, referring to Mercedes' late call on the Finn from Williams after Nico Rosberg's shock retirement at the end of the 2016 season.
"It is proof it can happen. So much is about timing and luck. It hasn't been on my side at the moment. We'll see if it comes on my side in the coming years. You never know what will happen in F1."