Seventh 'good for my confidence' says Norris after Hungarian GP qualifying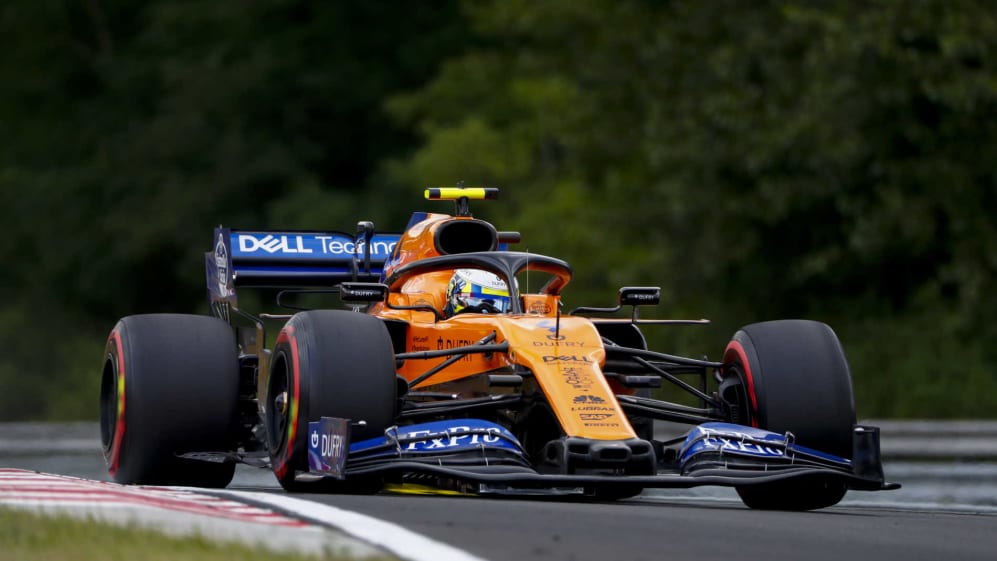 Hockenheim wasn't a happy hunting ground for Lando Norris, the McLaren driver suffering his third retirement of the season. But he bounced back with aplomb in Hungary, achieving the best-of-the-rest grid slot of seventh in qualifying at the Hungaroring, something which he said has done wonders for his confidence…
The Briton showed scintillating pace in final practice, ending up seventh fastest, 0.690s off the pace. The frontrunners moved away, stretching that gap out to 1.2s – but Norris was still able to back up his FP3 pace with the same position in qualifying.
"For us as a team we've done very well," said Norris. "This weekend, it was good to bounce back from my qualifying at Hockenheim last week. Going out in Q1 and now being back in Q3 is just a nice thing. It is good for my confidence.
"The whole of qualifying went relatively smoothly, apart from the exit of the last corner on my final lap, but apart from that it was a good day."
Given the pace of Mercedes, Ferrari and Red Bull, Norris has set his sights on the team, Carlos Sainz eighth, keeping those positions to the chequered flag.
"I guess the best thing is to at least maintain our positions," he said. "It's not the easiest track to overtake on so we have to keep the rest behind us if we can go forward in any ways, a bit of a bonus. I don't know, we'll find out."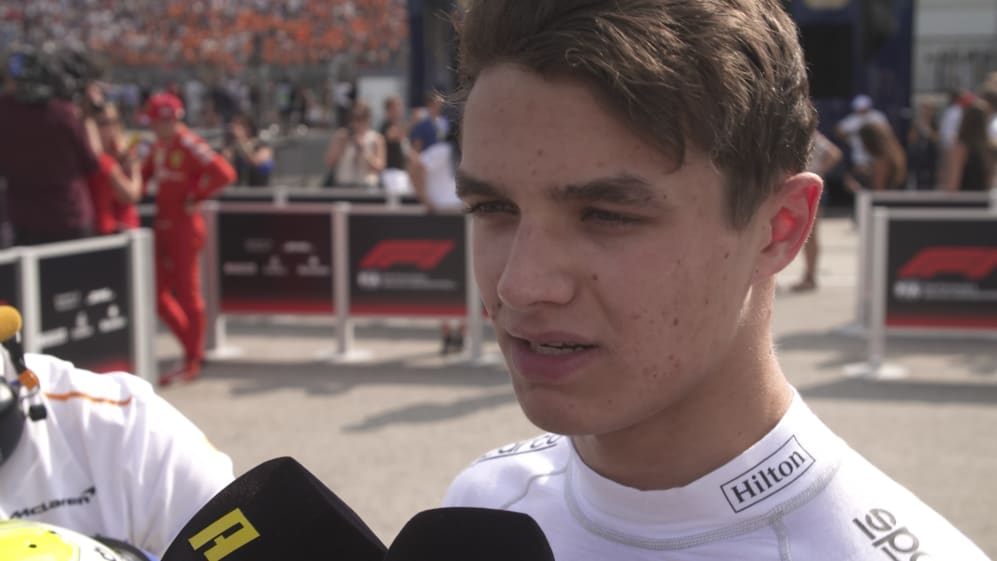 Sainz had a uncomfortable start to qualifying, but found some fixes as the session went on and was pleased with his final effort in Q3.
"I started off Q1 with some balance issues, but we managed to sort them out through the session, improving every time I went out and finally doing a good lap on my last attempt in Q3," he said. "Seventh and eighth is great news for the team on this track and we can race from there tomorrow."
Team Principal Andreas Seidl was particularly glad given they did not expect the Hungaroring to suit them.
"We were clearly the fourth-fastest team today on a track which, on paper, didn't look like being particularly strong for us," he said.
"Of course, nobody scores points on Saturday, so we've got to get our heads down now and work hard on race preparation. We have a really good platform from which to deliver a strong result tomorrow."