Shock Q2 exit down to bad luck – Ricciardo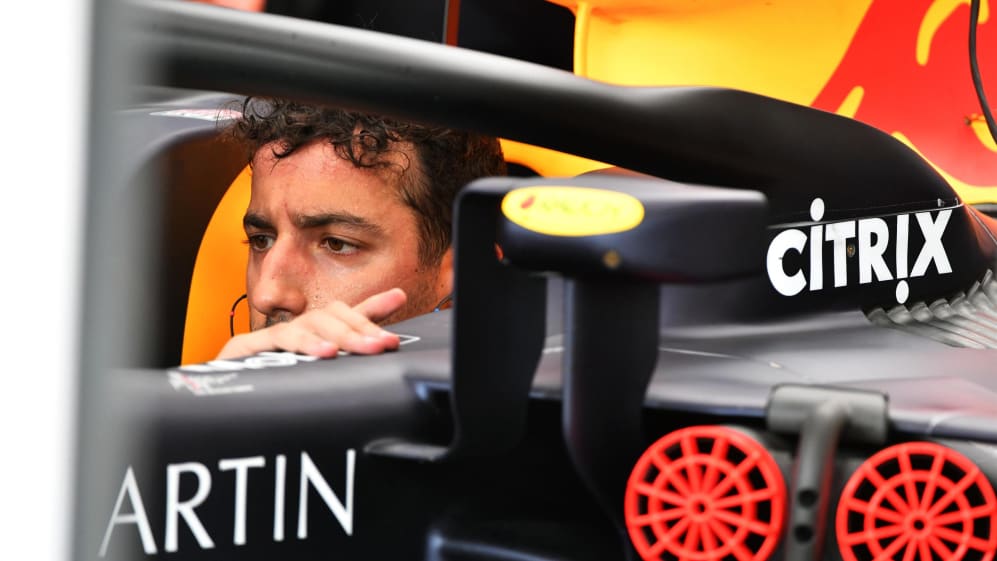 Touted as one of the favourites for victory in Hungary this weekend, Daniel Ricciardo knew he needed to deliver in qualifying on Saturday. But he was unable to do so, falling to a shock exit in a rain-disrupted Q2, and the dejected Red Bull driver was left to rue bad luck…
Ricciardo has made no secret of Red Bull's potential to win at the Hungaroring - a tight-and-twisty circuit that is particularly well suited to the RB14 - and admitted on Friday that their performance in the first two practice sessions proved that they 'have the car' to win.
But he now has a mountain to climb on Sunday, with things not playing out as expected in qualifying. For the second weekend in a row, the weather caused havoc for the drivers, and Ricciardo was fortunate to sneak into Q2.
Red Bull went against the grain by initially shodding him with soft tyres on a wet-dry track, while the rest of the field were on the ultrasoft compound, before further rainfall meant intermediates were required, and Ricciardo left it late to jump out the Q1 drop zone.
Things didn't get better for him in the second segment, though, with Lance Stroll's spin in his Williams preventing Ricciardo from clocking an early lap on a relatively dry track, and the Australian, who ultimately qualified in 12th, put it down to a bad day at the office.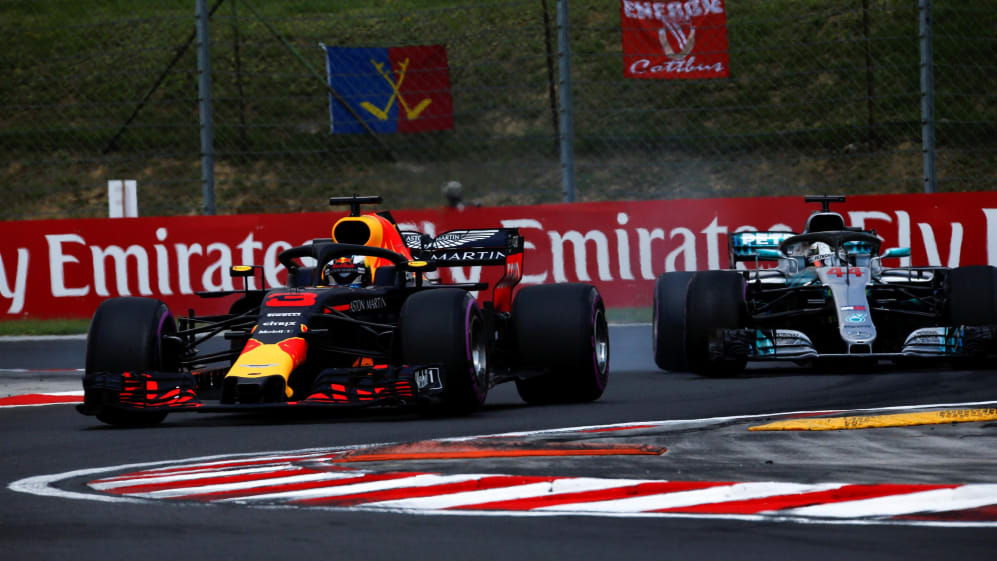 "It was more bad luck than anything. For sure, the strategy took a risk in Q1 using the soft," said Ricciardo. "In hindsight we would go on the ultras to be safe. That was too close. We did have a soft to use for Q1 in dry conditions. That was always the plan. It wasn't against the plan but it was closer than we wanted it to be.
"Then Q2, so the rain came. First guy on track was getting the best track, and it got worse and worse. Not only to be further in the pack, but also you needed to get first to get the lap in. Stroll spun in front of me so I had to abort that lap.
"The following lap was too wet for the intermediates, the last sector was just trying to survive. We had to put the extreme on, but the track was nowhere near what it was at the beginning. First lap had to count and we had the guy in front. Just unlucky."
It seems Red Bull will now rely on Max Verstappen, who will start Sunday's Grand Prix down in a surprisingly-low seventh, if they're to stand any chance of winning on Sunday, with Ricciardo focusing on making up places on a circuit with limited overtaking opportunities.
"Tomorrow I'll have a fight on my hands, starting 12 I think. That's going to be interesting. I'll sleep tonight. Come tomorrow fired up. Pull off some clean moves."
It's been a tough spell for Ricciardo, with the seven-time F1 winner retiring from two of the last three Grands Prix. He currently sits fifth in the drivers' standings, one point and one spot above team mate Verstappen.