Feature
SHOCK SWITCHES: The driver moves that had the F1 world talking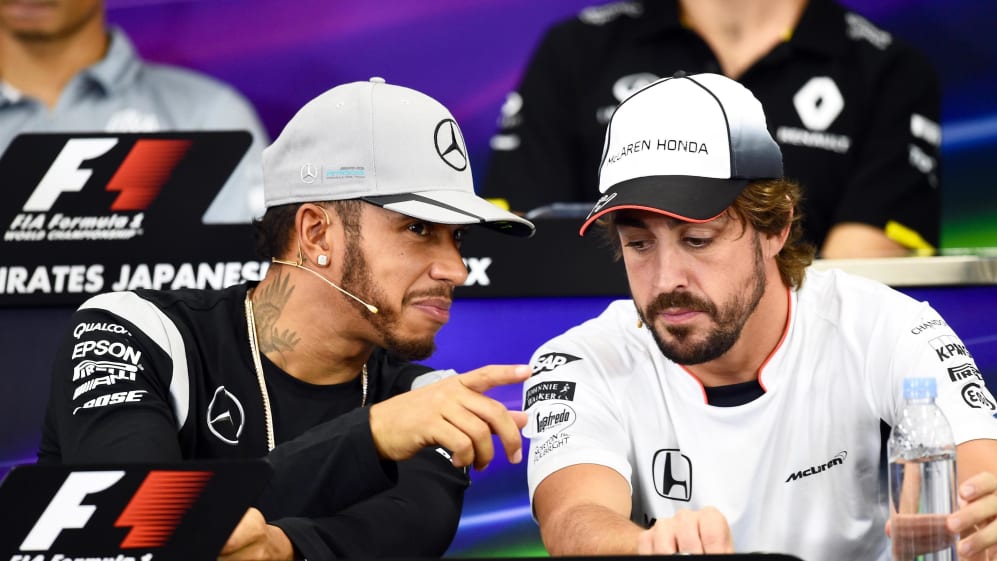 Not many would have predicted Daniel Ricciardo's move from Red Bull to Renault for 2019, but the surprise news was confirmed last week. However, it isn't the first time F1 fans have been left scratching their heads…
Mercedes and Ferrari were among the teams speculatively linked with a move for Ricciardo, but it was widely expected that the Australian would extend his contract with the Milton Keynes squad and continue his partnership with Max Verstappen.
Yet that didn't happen, and just a few days into F1's summer break, it was confirmed that Ricciardo wouldn't drive for Red Bull next year. Less than an hour later, and the Honey Badger's switch to Renault, where he will partner Nico Hulkenberg in 2019, was announced.
Given the gap between the two teams this season – Renault trail Red Bull in the team standings by 141 points – the move is seen as something of a risk. And after confirming the move, Ricciardo admitted it was "one of the most difficult decisions to take in my career so far".
Whether it pays off remains to be seen, but he isn't the first driver to make a shock switch. So, without further ado, let's look at some previous examples…
Lewis Hamilton to Mercedes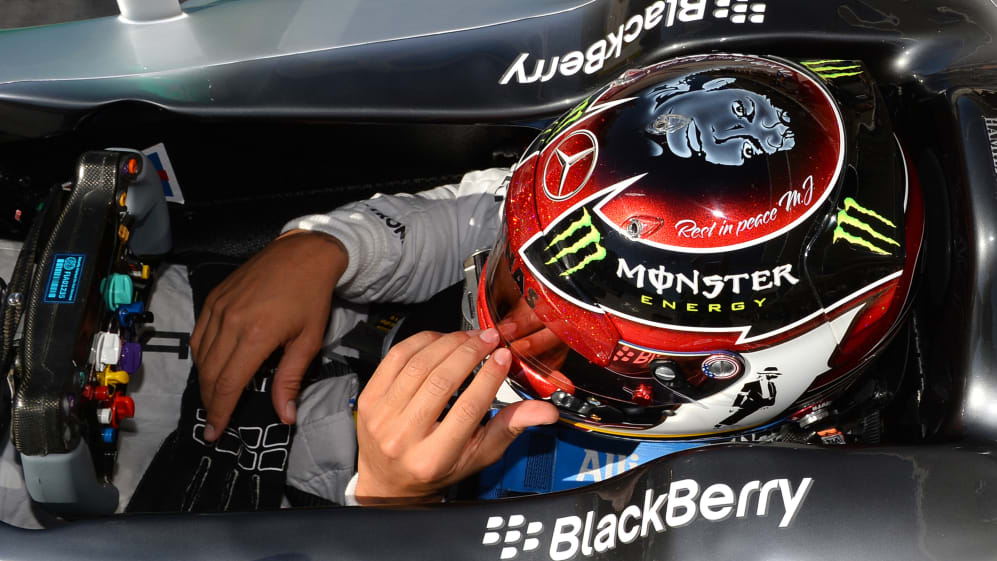 Why was it a shock?
Despite 2012 proving to be another unsatisfying year for Hamilton at McLaren, with poor reliability ruining the team protege's championship bid, they were still winning races and it came as a big surprise when Mercedes announced the Briton would drive for them from the 2013 onwards.
At the time, the German team weren't performing on the level of their Woking rivals and had finished behind them in each of the three seasons following their return to F1 in 2010. In those three seasons, despite high expectations, their best finish in the constructors' standings was fourth. Could Hamilton change that?
What happened?
Hamilton did not disappoint in his debut Silver Arrows season, enjoying a seamless transition to only his second F1 team. Victory in Hungary, plus a further four podiums and five pole positions carried him to fourth in the 2013 drivers' championship, two places above team mate Nico Rosberg.
It got even better, with world championship wins in 2014 and 2015 seeing him become the first Briton to secure back-to-back titles. A fourth drivers' crown was deservedly achieved last year, making Hamilton only the third driver to achieve that feat, and he currently leads Sebastian Vettel in this year's title tussle.
Emerson Fittipaldi to Copersucar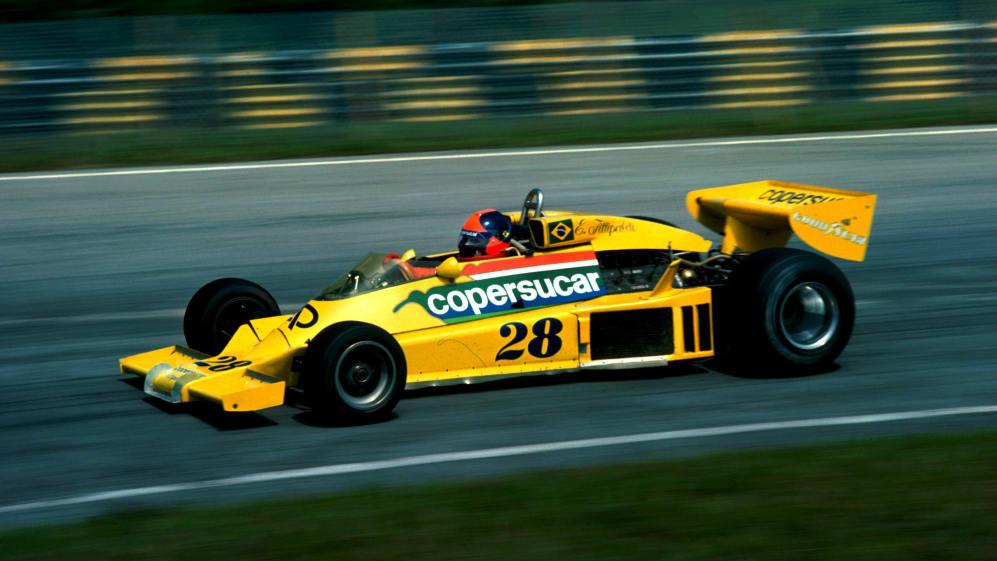 Why was it a shock?
Having finished runner-up to Ferrari's Niki Lauda in the 1975 standings – a year after securing his second championship triumph – Fittipaldi raised quite a few eyebrows when he chose to leave the title-winning McLaren team and embark on a risky new venture for 1976.
The two-time world champion decided to partner with his brother Wilson - whose F1 experience amounted to a couple of ineffectual seasons in a Brabham - in a team funded by Brazilian sugar marketing company Copersucar.
What happened?
Unfortunately for the Brazilian, he failed to perform in an uncompetitive Copersucar-Fittipaldi team that persisted from 1975 to 1979, with a second-place finish at his home Grand Prix in 1978 his best result during that period.
A name change to Skol Fittipaldi Team in 1980 – after Copersucar ended their sponsorship – didn't change much, with seven retirements highlighting the squad's problems. That campaign proved to be Emmo's last as a driver, and he moved to a management role alongside his brother, before the team ultimately folded in 1982.
Nigel Mansell to McLaren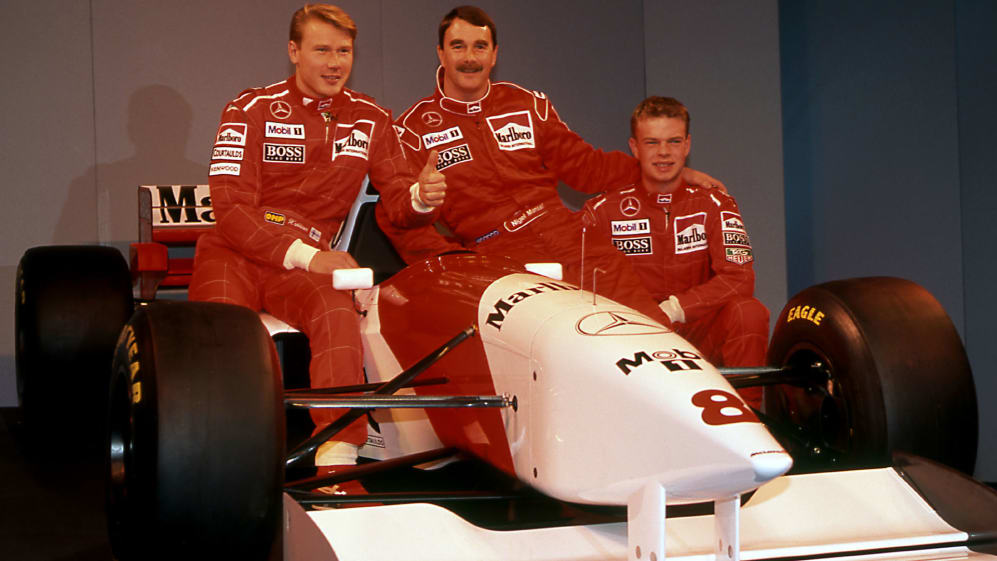 Why was it a shock?
Having become an IndyCar champion at the first time of asking in 1993, Mansell made a return to F1 a year later when Williams persuaded him to drive for them. He made four appearances, the last of which saw him win from pole in Australia.
But when Williams decided to retain Damon Hill and David Coulthard for 1995, Mansell faced another career decision – and he opted to join McLaren, his fourth F1 employer, as the Woking team looked to add to their seven constructors' titles. It came as a surprise, given the Briton and McLaren team boss Ron Dennis had never exactly seen eye-to-eye.
What happened?
It was a short marriage, with Mansell's McLaren career lasting just two races. His hips were too wide for the cockpit and a brand new monocoque had to be made, forcing the team to sign Mark Blundell as a stand-in for the 1992 world champion in the first two races.
Mansell made his McLaren debut in San Marino but could only manage a 10th-place finish, and in the following Grand Prix he lasted just 10 laps before retiring in Spain. This disappointing spell signalled the end of Mansell as an F1 driver, after 187 races in 15 tumultuous seasons.
Damon Hill to Arrows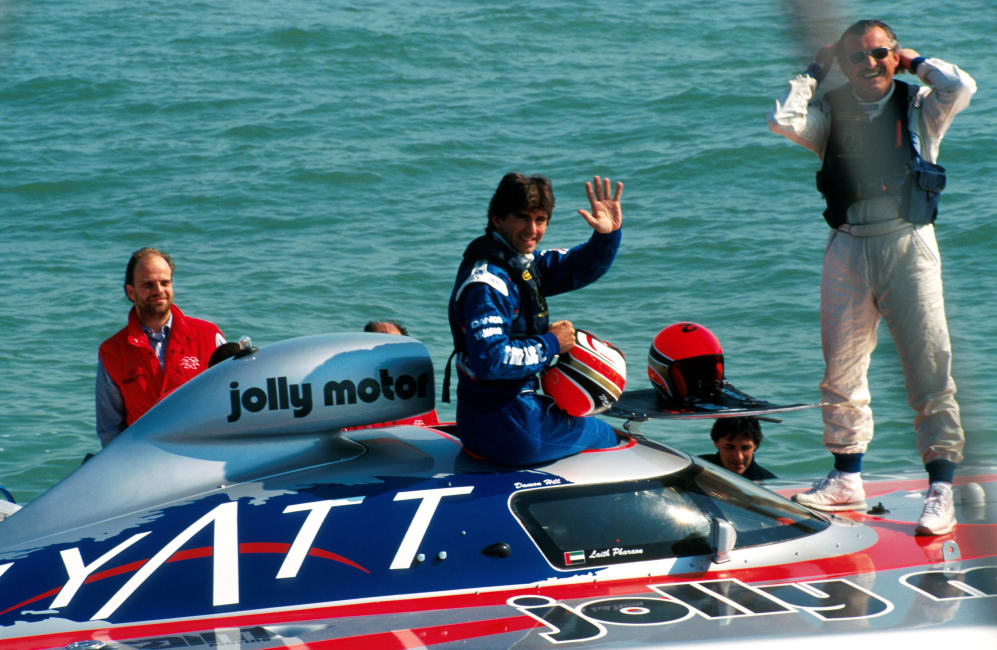 Why was it a shock?
After Williams opted to part ways with Hill at the end of the 1996 season, despite him taking his maiden world title with the team that year in impressive fashion (winning eight of the 16 races), he became a man in demand for the 1997 campaign.
McLaren, Benetton, Jordan and Ferrari were all said to have been interested, but none of those moves materialised. Instead, he made the switch to F1 minnows Arrows, who had never won a race in their 19-year history and who had managed just one point on the board the previous year.
What happened?
Not much, sadly. Hill endured a relatively unproductive single campaign for Arrows, falling to six retirements that season, and he did not score his first point for the team until the British Grand Prix, the ninth race of 1997.
His Arrows career is, however, at least fondly remembered for his Hungary exploits, where he came within a few hundred metres of delivering the backmarkers an unlikely victory, before a late hydraulics leak allowed Williams' Jacques Villeneuve through on the last lap for the win. Hill left at the end of the year to join Jordan.
Fernando Alonso to McLaren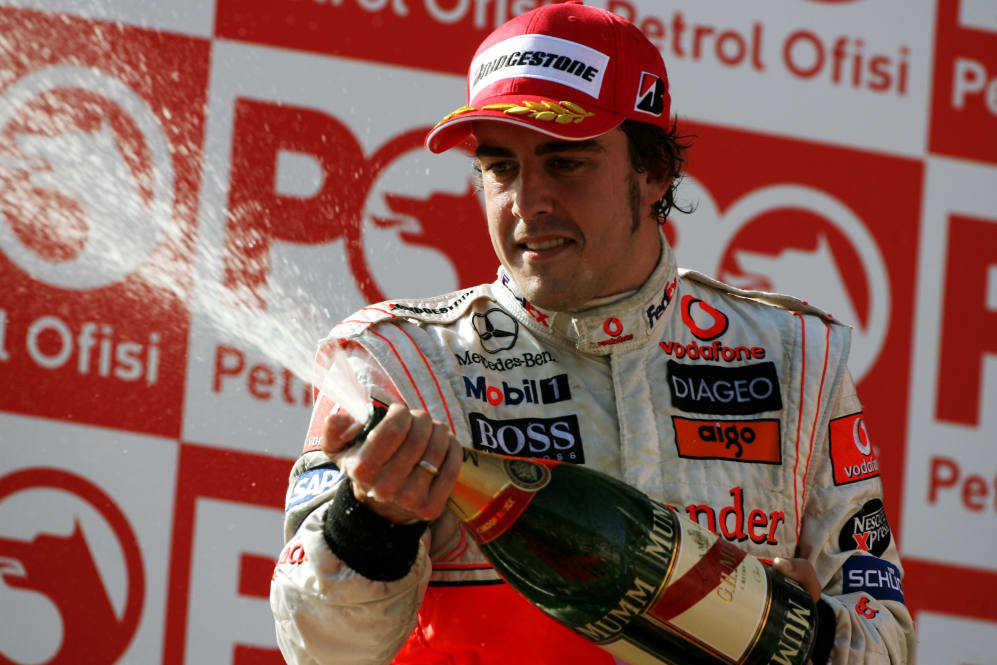 Why was it a shock?
Despite enjoying a successful career that has yielded two world titles, Alonso's choice of timing for team moves has not always been fortuitous. Twice he has joined McLaren, and both times it hasn't, for various reasons, really worked out for the Spaniard.
The first came in 2007, a move which gave him the chance to become the first man since Juan Manuel Fangio to score successive championships with different teams. But his decision to quit Renault after winning back-to-back titles was a surprise nonetheless.
He rejoined them eight years later, after a five-year spell with Ferrari, which was also a massive shock, given his relationship with McLaren had grown increasingly strained in his first stint with the team, a period which included the infamous Ferrari 'spy scandal' affair.
What happened?
While his McLaren was quick in 2007, so was his team mate Lewis Hamilton, and an intense rivalry saw the pair finish level on points, beaten to the crown by a single point by outsider Kimi Raikkonen in the Ferrari. It proved to be a frustrating and controversial year for the Spaniard, and it came as no surprise when he returned to Renault for 2008.
In 2015, it was an all-too-familiar feeling for Alonso. While a rejuvenated Ferrari took the fight to Mercedes, McLaren dropped to the back of the grid, their revived partnership with Honda getting off to a highly difficult start. They've continued to struggle since, with Alonso currently eighth in this year's standings.