Singapore challenge 'much harder' physically than in 2017 – Hamilton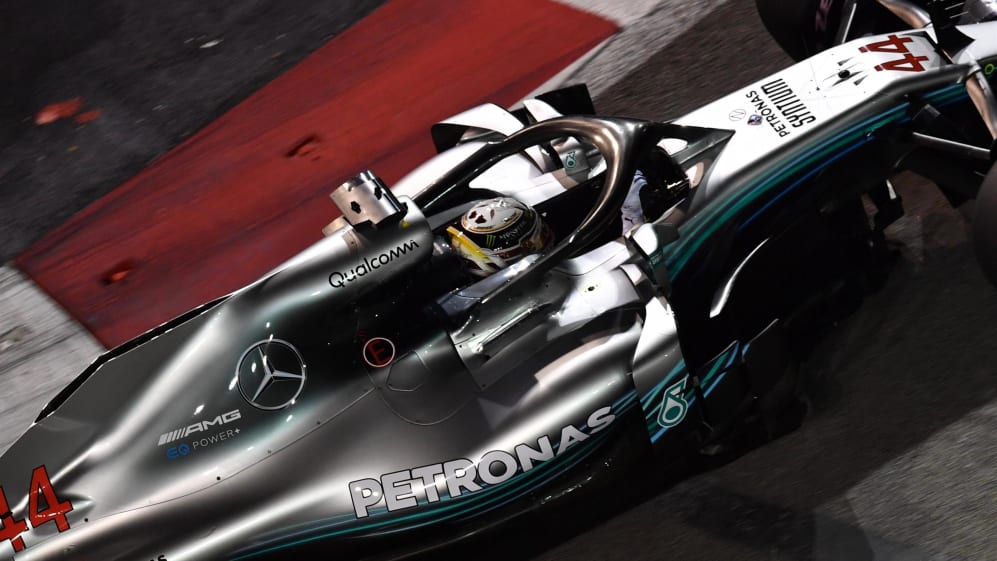 Heat. Bumps. A relentless onslaught of corners. These are three reasons why Singapore has a well-earned reputation for being the most physically demanding race of the year. But according to Lewis Hamilton, the challenge just got tougher.
Speaking after FP2 at Marina Bay, where he finished a close second to Ferrari's Kimi Raikkonen despite lapping more than half a second quicker than the 2017 pole time, Hamilton revealed he'd lost almost two kilos in sweat over the course of 20 laps behind the wheel, such was the effort required to thread his rapid Silver Arrow between the barriers.
"The track is incredible," gushed Hamilton, last year's Singapore race winner. "We're a lot quicker than we were last year, but that also makes the lap so much harder than it was even last year because the G forces have gone up, we need to react quicker and it is crazy hot in the cockpit.
"You're sweating even before you get into the car; in the second session, I think I lost almost two kilos, so I will lose even more [in the race] on Sunday."
Hamilton's team mate Valtteri Bottas compared driving around Marina Bay to being akin to exercising in a sauna – and as a Finn, he'd know.
"The car has been improved massively in the high-downforce trim. It is much quicker, even compared to the beginning of the season," he said. "The fast cars also make it more challenging - the quicker you go, the more G forces you have to pull. It's especially tough around this track as it is so hot - it's a bit like doing exercise in a cockpit that's 60 degrees [Celsius] hot."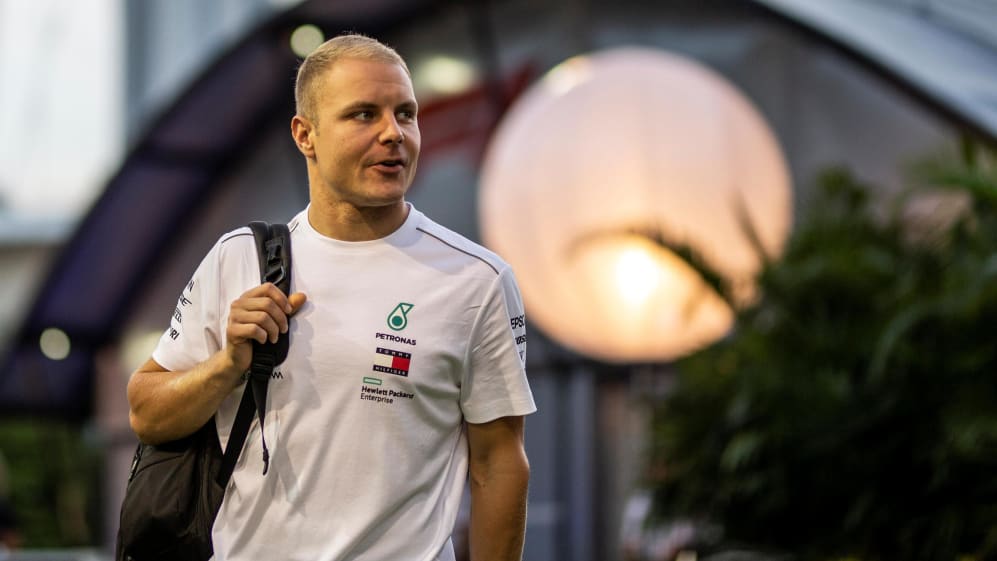 They may have found it extra physical, but crucially, both Mercedes drivers looked quick around Marina Bay's tight and twisty five kilometres – something that's not always been the case.
Ferrari went into the race weekend as favourites, with Red Bull – winners on the streets of Monaco earlier this year – as the dark horses. But Hamilton and Bottas think Mercedes are in the mix for victory with both.
"We got through our programme, tried some different options and got some good results from it," said championship leader Hamilton of the Silver Arrows' promising Friday work. "We were close to the Ferraris, but we will only find out tomorrow how quick they really are. It's looking like it might be a three-way fight between Ferrari, Red Bull and us."
"I think we have a lot of possibilities for a good result this weekend, but we need to get the car absolutely right to challenge Ferrari and Red Bull," added Bottas. "I didn't get a really good lap together, but it seemed like the pace was there, so hopefully it's going to be a really close qualifying tomorrow."
According to the team's tech chief James Allison, "nervousness under braking" is a key area for improvement, but that "if we compare the situation to what we experienced last year, then today's running makes us more confident that we are in the hunt this weekend."
For Hamilton and Bottas, that kind of assessment will be music to their probably rather sweaty ears…