Singapore stats - A rare double DNF for Ferrari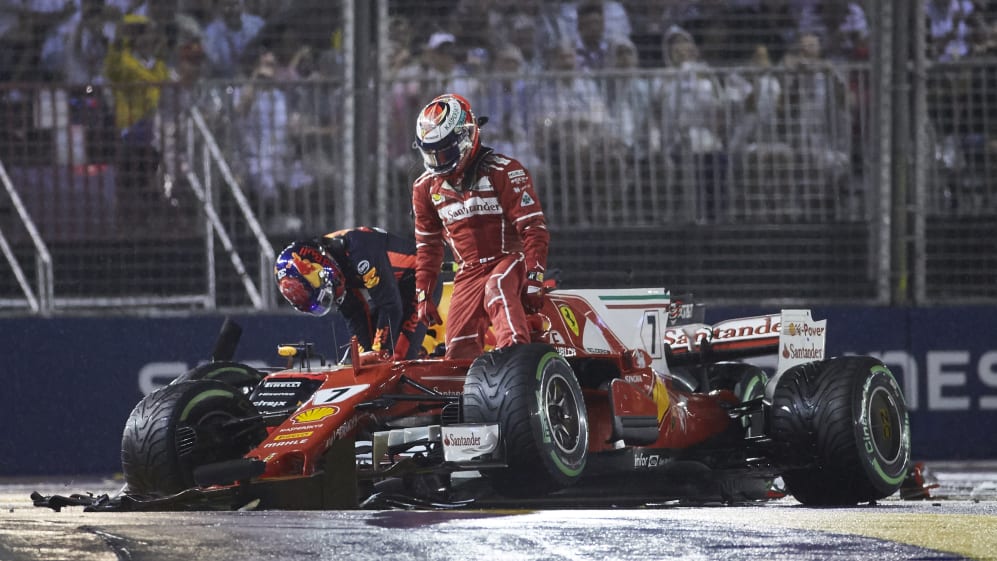 The first night race held in wet conditions provided plenty of drama and a seventh win of the season for Lewis Hamilton – not to mention several other matters of statistical significance…
The Singapore Grand Prix proved a disastrous event for Ferrari with polesitter Sebastian Vettel and team mate Kimi Raikkonen eliminated on the first lap after contact with Max Verstappen. Remarkably it's just the second time in the last 11 years that the Prancing Horse have recorded a double DNF, with the last one coming in Mexico in 2015. Before that they'd gone 183 races without doing it.

For Verstappen, meanwhile, it was his seventh retirement in 14 races, with three of those coming on the opening lap. Safe to say he remains bottom of the raced laps category in 2017…

Verstappen's Red Bull team mate Daniel Ricciardo, however, had much better fortune, extending his Marina Bay podium streak to four successive races as he came home in second place behind Lewis Hamilton for his seventh rostrum of the season.

For Hamilton, who started P5, it was his third victory in a row - and his third in Singapore. The Briton's career wins tally now stands at 60, with seven of those coming in 2017.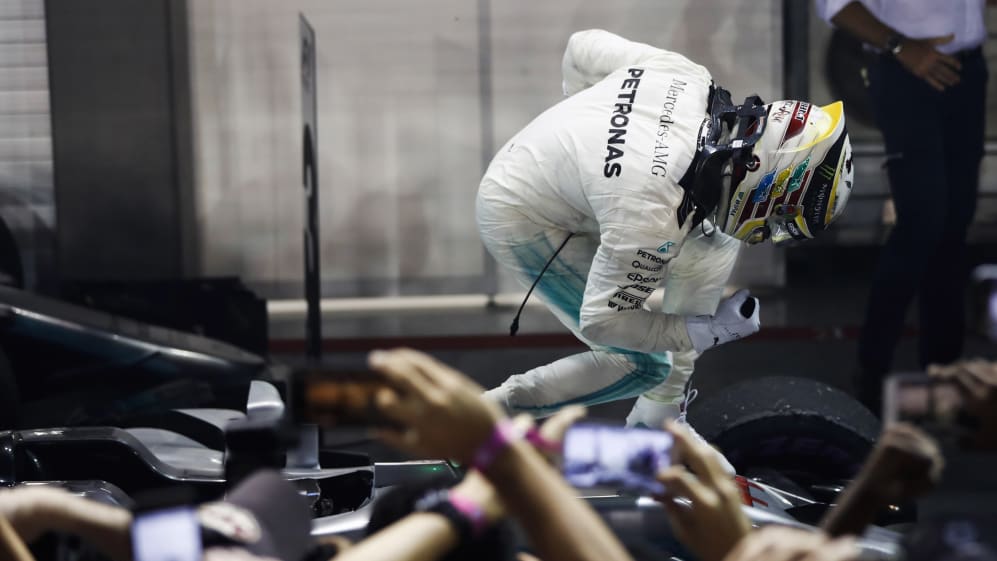 It's the second time in his career that Hamilton has triumphed from lower than P4 on the grid, with the 2014 British Grand Prix (where he started P6) the other. Hamilton's not the leader in that category on the current grid - Fernando Alonso and Kimi Raikkonen have each won from outside the front two rows of the grid six times.

Hamilton now has a 28-point lead over Vettel in the drivers' standings with six races to go, which is the biggest lead either driver has enjoyed this season. However, if you were thinking it's all over bar the shouting, think again. On two previous occasions Vettel has overturned bigger deficits to win the championship – in 2010 when he trailed Hamilton by 31 points after round 13, and in 2012 when he trailed Alonso by 42 points after round 11.

Valtteri Bottas moved level with Sebastian Vettel for most podium finishes this season as he picked up his 10th of 2017 by coming home third. However, the record for no team ever having recorded a one-two in Singapore remains…

Three drivers took advantage of the mayhem ahead to record their best ever finishes in F1 – Toro Rosso's Carlos Sainz (who finished fourth having previously managed no higher than P6); Renault's Jolyon Palmer (who finished sixth having had a previous best of P10); and McLaren's Stoffel Vandoorne (who finished seventh, having also never finished higher than tenth previously).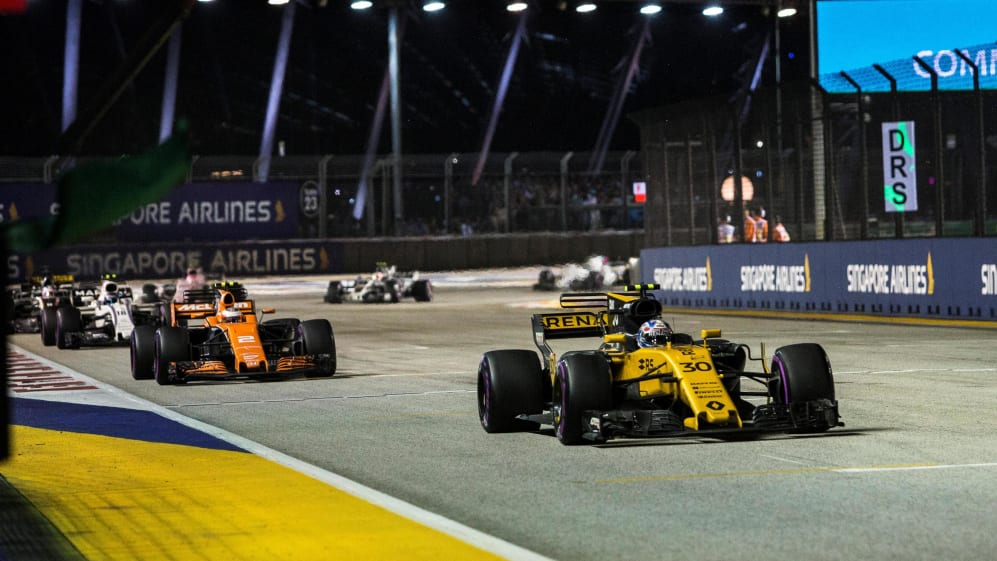 Sergio Perez maintained his remarkable record of having scored points in every Singapore Grand Prix to date, despite having never qualified inside the top ten. Team mate Esteban Ocon meanwhile ensured Force India's 11th double points finish of the season with tenth place.

Ocon and Hamilton are now the only drivers to have finished every race this season, which brings us to the fact that only 12 cars made it to the flag in Singapore – the lowest number of finishers of any of the ten races held at Marina Bay to date, though perhaps not surprising given this was the first ever wet race at the venue.

Of those that went out a special mention must go to Fernando Alonso whose early DNF means he's still only reached the chequered flag three times this season.

And speaking of chequered flags, this was the third time that the chequered flag has been shown before the scheduled 61-lap distance in Singapore. The 2012 (59 laps) and 2014 (60) races were also cut short after reaching the two-hour maximum time limit, though at 58 laps this was the shortest yet.

The final word must go to Nico Hulkenberg, who in Singapore gained sole possessin of one of the most unwanted records in F1. The German has now started 129 races without scoring a podium finish – one more than countryman Adrian Sutil. With Renault's developing form, could Malaysia be the race where he gets the monkey off his back?