Technical
Singapore tech review - dinosaurs and duplication?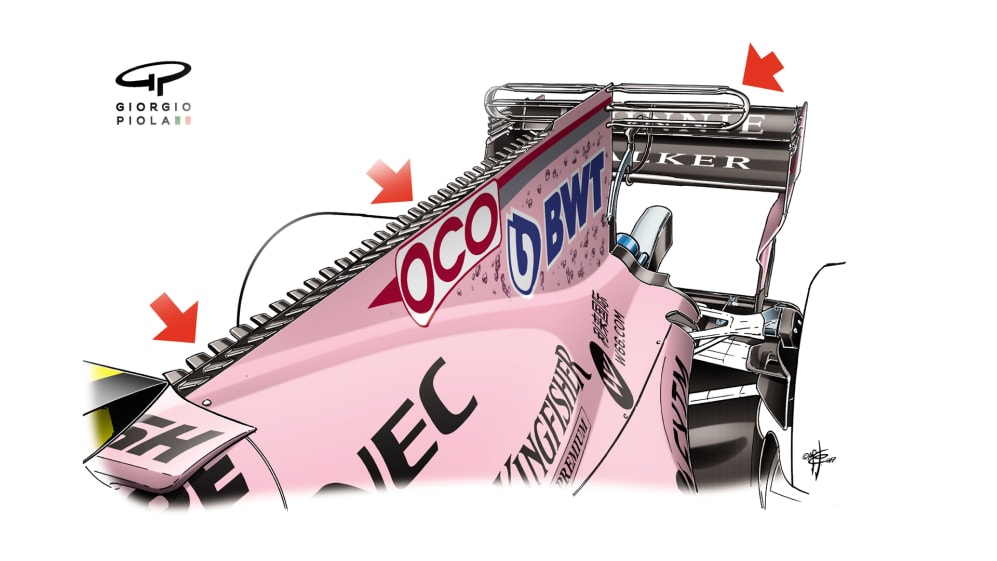 We look back on a couple of the design developments that caused a stir in the Marina Bay paddock over the Singapore Grand Prix weekend, with the help of renowned technical illustrator Giorgio Piola…
Force India VJM10 - 'Stegosaurus' engine cover fin
Force India debuted a dramatic-looking aero update for the high-downforce Marina Bay Street Circuit, including a triple-decker T-wing (right-hand arrow) and a series of mini flaps (two left-hand arrows) running along the top of the engine cover fin – dubbed 'Stegosaurus' by the Silverstone squad thanks to the resemblance to said dinosaur. This a development never seen before, which creates mini vortices to help better direct airflow to the T-wing and rear wing. After first appearing in Friday practice, it was retained throughout the weekend and may well be seen again at other high-downforce venues such as Mexico.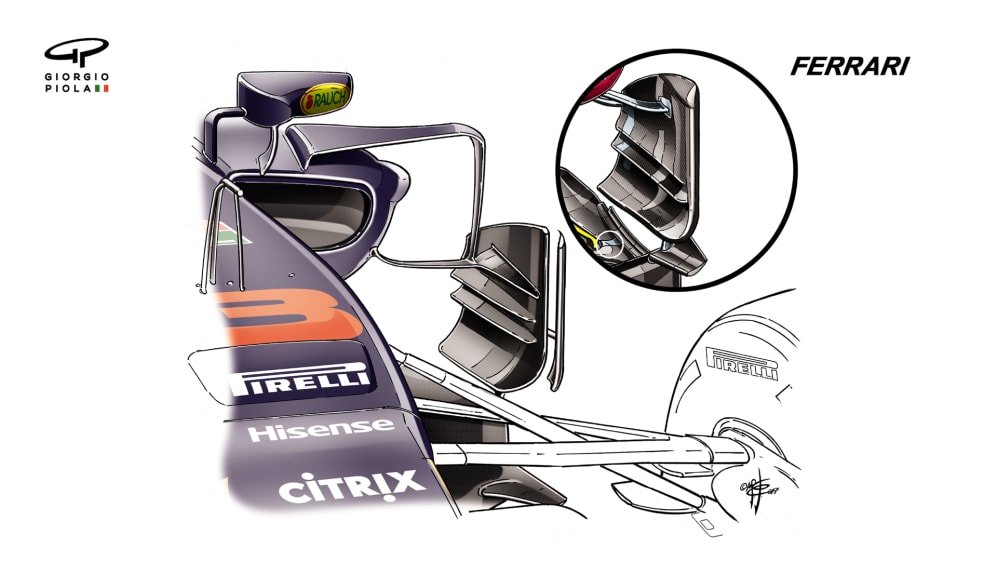 Red Bull RB13 - Ferrari-inspired barge boards
Among the most visually obvious updates on the aero package used by Red Bull in Singapore was this revised barge board, very similar to that already introduced by Ferrari – so similar in fact that an amused Sebastian Vettel was very keen to point out the 'near copy' to the TV cameras during the post-qualifying driver interviews on the grid. The inset in the drawing shows Ferrari's solution and you can see the only major difference on Red Bull's is an additional vertical element in front of the main board.