Feature
Sir Frank Williams' extraordinary career as an F1 Team Principal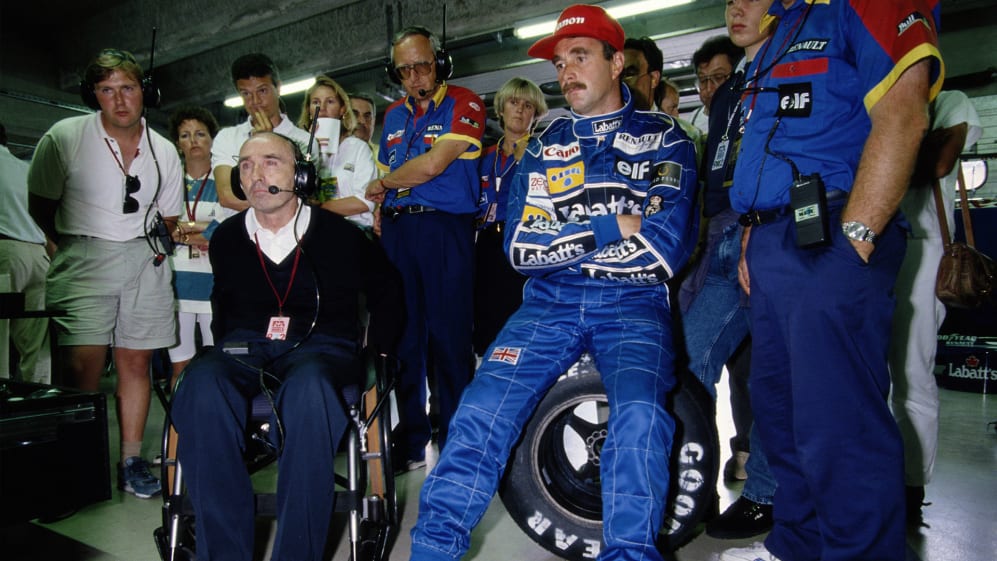 "It is a competitive sport and I am a competitive person. Above all it is the need for speed." Sir Frank Williams was a remarkable individual who went from grocery salesman to the longest-serving Team Principal Formula 1 has ever seen. Following the news of his death, at the age of 79, Lawrence Barretto looks back on Sir Frank's extraordinary career.
The beginning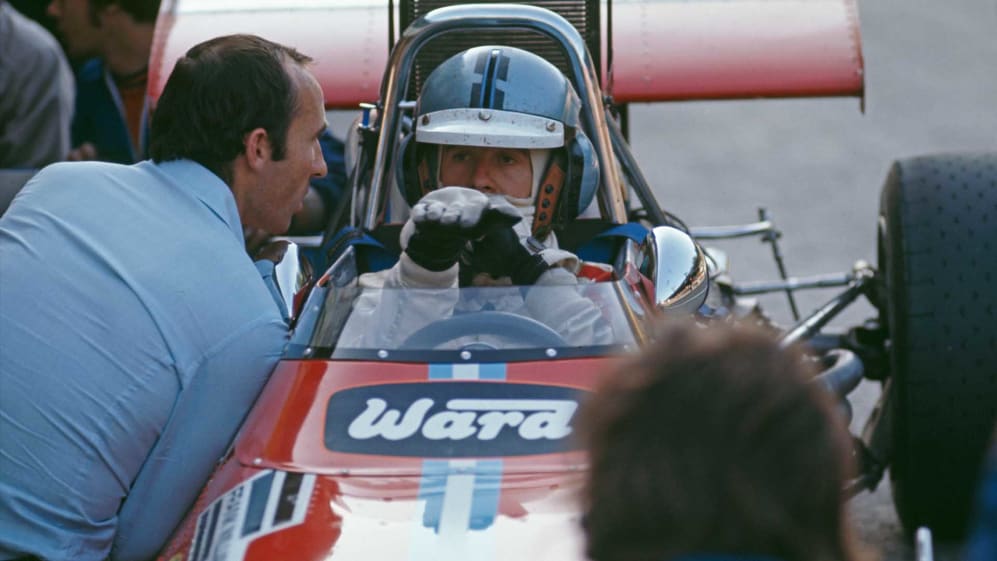 At a boarding school in Dumfries in the late 1940s and early 1950s, you will have found a young boy totally and utterly obsessed with motor racing. "I used to run around pretending I was a racing car – that sort of nonsense," said Frank, speaking in a documentary celebrating his F1 achievements on Sky Sports F1. He attempted a racing career himself, but "was always going off the road" so swapped the cockpit for tools and became a mechanic. The next step for him was obvious – he wanted his own team.
READ MORE: Legendary F1 team boss Sir Frank Williams dies, aged 79
Using cash from his work as a grocery salesman, Frank created Frank Williams Racing Cars. After running competitively in Formula 2 and Formula 3, he bought a Brabham chassis, signed his friend Piers Courage and entered F1 in 1969, twice finishing second.
The next season, though, Courage died in a crash in the Dutch Grand Prix. "It was a major loss," remembered Frank. "I went to the funeral, and I can say of all those present, there were no dry eyes." Courage's death hit Frank hard. But he pushed on with his racing team.
Times were tough, or rather money was short. It even got to the point where he was making business calls from a phone box, as his office line had been cut off because of unpaid bills. His wife Ginny would often put her own money into the team, just to keep things ticking over. Eventually, he had to relinquish control, with oil magnate Walter Wolf stepping in. Frank tried to stay on as employee, but it wasn't for him. So he left. But that wasn't the end…
Did you know? Frank described Jochen Rindt as the "fastest human I've seen in a racing car". Rindt, who won six races, was killed in an accident at the 1970 Italian Grand Prix. He's the only driver to have been posthumously awarded the F1 world title.
Starting again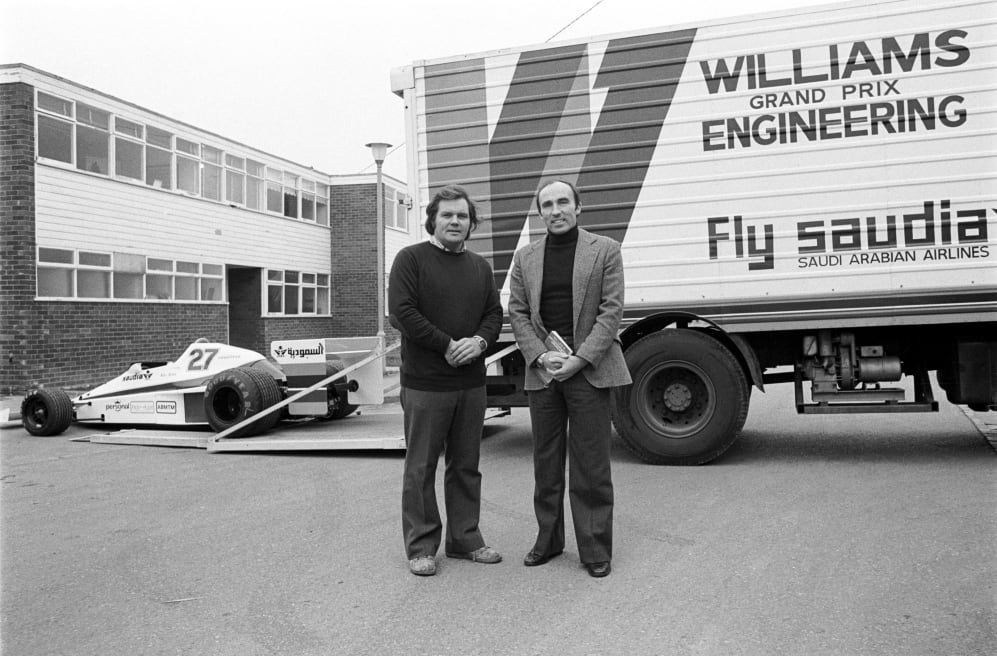 F1 for Frank was unfinished business. So he started from scratch again. He needed an engineer, and a chap called Patrick Head was recommended to him. They joined forces as co-founders for Williams Grand Prix Engineering in 1977, basing themselves in an old carpet factory. Little did they know at the time, but this was to be the start of something special. Head's arrival was, as Frank put it, "significant" as he was "a very clever and hard-working man".
TRIUMPH AND TRAGEDY: The Story of Sir Frank Williams
Their first win came in 1979, aptly at the British Grand Prix at Silverstone, with Clay Regazzoni seeing the chequered flag, as Head's new ground-effect FW07 turned the team into contenders. A year later, they were world champions in the constructors', with Alan Jones taking the drivers' title.
It was a remarkable ascent for Frank, who just three years previously was forced to sell up his first F1 operation. The team were on the up and more success followed. They began to assert themselves at the sharp end – but then disaster struck.
Did you know? Frank put much of Williams' success down to "the intellect and energy" of Patrick Head. "He was a great guy. He gave me lots of bollockings, but they were well worth it!"
The accident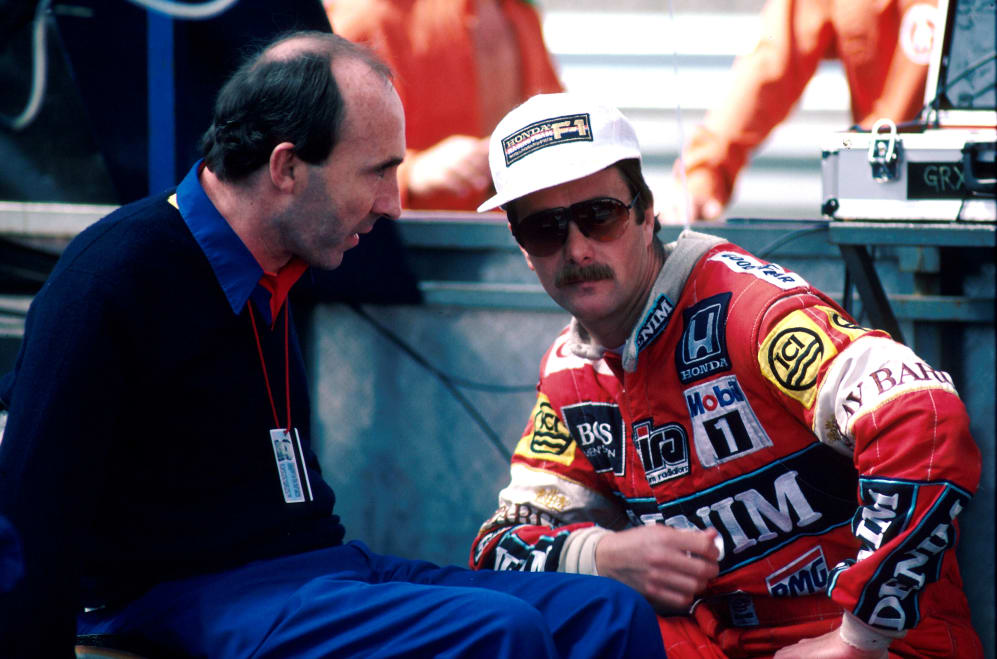 Frank crashed when driving back to the airport from a test at Paul Ricard in 1986, sustaining a spinal cord injury that rendered him unable to walk. Looking back on the event a few years ago, Frank's sense of humour shone through. "It was inconvenient, wasn't it?" At the time, though, it was incredibly hard on his family. His wife Ginny was "exceptional", nursing him through his recovery while looking after their three kids – Jonathan, Claire and Jaime – and making sure the racing team was in good shape, too.
Frank had no intention of going anywhere. He wanted to be back, running his team again. "Certainly after the accident, [the team] gave Frank something to live for, as much as his family did," says Claire, who took over the running of her father's team in 2013, having risen through the ranks starting as press officer.
"Williams is what kept him going… His strength and resilience to come back from the accident and be as dominant as he was is a powerful message."
Did you know? Frank kept the signing of Nelson Piquet for 1986 so secret that when the Brazilian went over to tell then Brabham team boss Bernie Ecclestone in the pit lane that he was leaving, Ecclestone stormed off in the direction of McLaren, as he thought Ron Dennis had signed him, before Piquet shouted after him that he should head the other way to Williams.
Success and heartache
Between 1979 and 1997, Williams won seven drivers' championships and nine constructors' titles and secured a total of 113 wins. It was a level of sustained dominance rarely seen in sport, let alone Formula 1, and culminated in the Queen knighting Frank in 1999. He's also one of the few non-Frenchmen to have been made a Chevalier of France's Legion d'honneur, following the team's partnership with Renault for engines.
All this success came on the back of Frank's accident, which could have destabilised the project. Instead, it galvanised the team, with his wife Ginny playing a key role in keeping everything going, ready for when Frank was able to make decisions again. But during that rich period, there was more heartache for Frank.
Having long dreamed of having Ayrton Senna pilot one of his cars, it became reality for the 1994 season. But in only the third race, Senna lost his life when he crashed during the San Marino Grand Prix. "I know how much Dad adored Ayrton," says Claire. "He had wanted for many years to get him to drive for Williams, and then the unthinkable happened a few months later. For Dad, that was heartbreaking."
READ MORE: Memories of Imola '94 – by David Tremayne
Did you know? Between 1992 and 1997, Williams won five out of six constructors' titles, finishing second in the other year. In total, they won 113 races in their first 18 years. In the following 22 campaigns, they have scored only 11 further victories.
The final chapter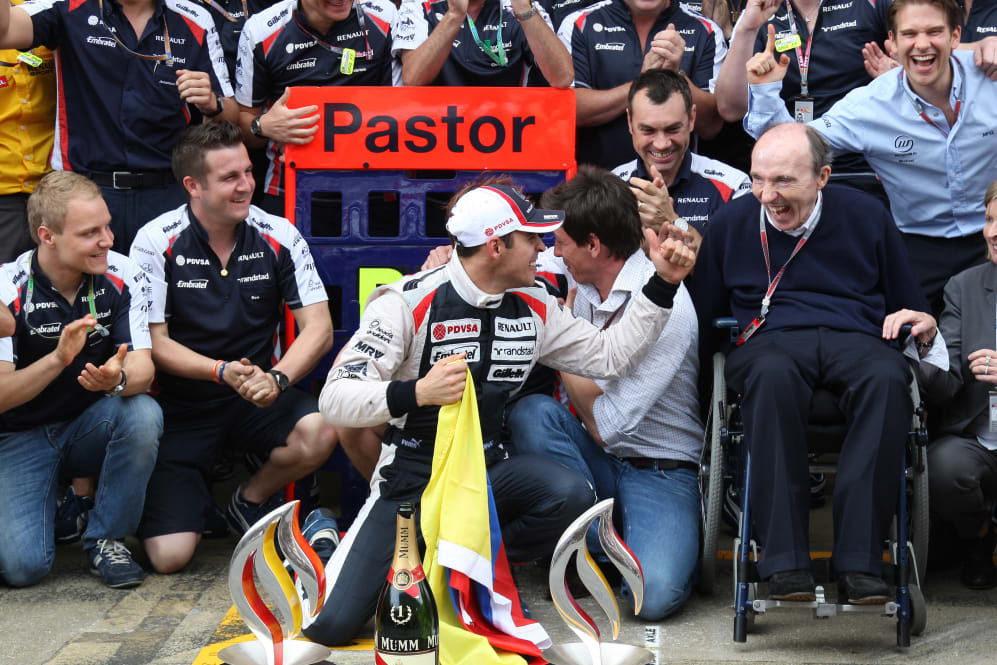 Since 1997, times have been tougher for Williams. In the following 24 years, they have won just 11 races, the last of which Pastor Maldonado's triumph in the 2012 Spanish GP. And on the personal side, more tragedy struck. Ginny, who proved to be such a rock throughout, was diagnosed with cancer and passed away in March 2013. Frank remained at the helm throughout but he started reducing his workload in 2012 when he stepped down from the Williams board, with Claire taking over as the family representative. A year later, she was appointed Deputy Team Principal
Frank spent some time in hospital in 2016 recovering from pneumonia and stopped travelling to races. Then in 2020, the team took the decision to sell up to investment company Dorilton Capital, with the Williams family stepping back completely from the squad soon after.
Sir Frank Williams passed away on November 28, 2021, with current Williams CEO and Team Principal Jost Capito paying tribute to his squad's original founder.
"Sir Frank was a legend and icon of our sport," said Capito. "His passing marks the end of an era for our team and for the sport of Formula 1. He was one of a kind and a true pioneer. Despite considerable adversity in his life, he led our team to 16 World Championships, making us one of the most successful teams in the history of the sport.
"His values including integrity, teamwork and a fierce independence and determination, remain the core ethos of our team and are his legacy, as is the Williams family name under which we proudly race."