Sir Frank Williams in stable condition after being admitted to hospital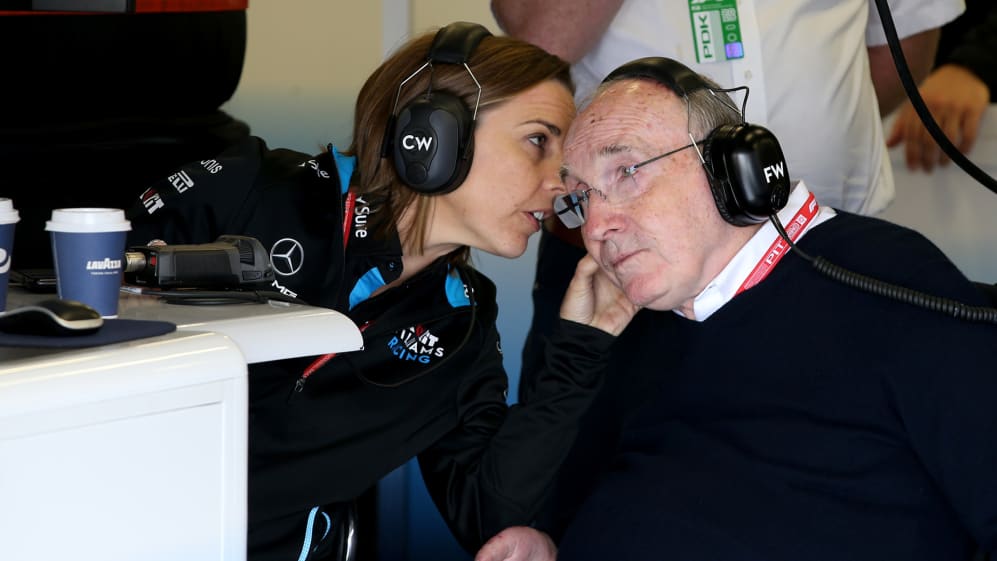 Legendary former Formula 1 Team Principal Sir Frank Williams is currently in a stable condition in hospital, his family have said.
Sir Frank marked 50 years as an F1 Team Principal last year, having run two teams in that time, the latter of which went on to win seven drivers' titles and nine constructors' championships.
READ MORE: Sir Frank Williams: 50 years as a Team Principal
The 78-year-old and his family, including Claire who had run the team on a day-to-day basis since 2013, left Formula 1 earlier this after they approved the sale of the team to investment firm Dorilton Capital.
On Tuesday, a statement from the Williams family said: "Sir Frank Williams has recently been admitted to hospital where he is currently in a stable condition.
"Frank's medical condition is a private matter and therefore the family will not be releasing any further details at this time.
"We ask for you to respect the family's privacy. The team will release a further update in due course. Thank you."
READ MORE: Williams family to step aside from running of the team after Italian GP
Sir Frank started reducing his workload in Formula 1 in 2012, when he stepped down from the Williams board, with Claire taking over as the family representative.
A year later, she was appointed Deputy Team Principal, looking after the day-to-day running. Frank spent some time in hospital in 2016 recovering from pneumonia and subsequently stopped travelling to races – although he did make a rare appearance at last year's British Grand Prix.