Sirotkin labelled 'disrespectful' by Hamilton after qualifying near-miss
It was a heart-stopping moment that left onlookers wincing – and F1's newly-crowned five-time world champion rather non-plussed. Lewis Hamilton was driving slowly around Interlagos as he prepared for a hot lap in Q2 when he suddenly sighted Williams' Sergey Sirotkin coming up fast in his mirrors on what looked to be a hot lap. As Hamilton made to dive out of the way of the Russian, Sirotkin was forced to take to the grass, narrowly avoiding a nasty accident. But it was a move that nonetheless left Hamilton unimpressed with his fellow driver's actions.
Sirotkin had done an impressive job to make it into the second part of qualifying for Williams, on a day when his team mate Lance Stroll could only manage P19. But with all the teams hesitating on strategy calls in Q2 as they anxiously watched to see whether the rain would begin falling or hold off, Sirotkin was forced to head out on track for his second attempt of the segment on cold tyres – which is where the problems began…
"I needed to push that lap to get my tyres [hot]," said Sirotkin at the end of qualifying, after eventually ending up P14. "It was all a bit unplanned where we were and we could not put the tyres in the blankets between the runs so we were massively down on temps. Basically that out-lap was as quick as my any other lap, almost. I was properly flat-out."
Indeed he was, and it was as Sirotkin rounded the penultimate corner at Mergulho that he encountered Hamilton, who was busy establishing a gap to his team mate Valtteri Bottas.
"Valtteri was ahead of me and he was backing off to get his gap, so I had to back off," said Hamilton. "I was making sure I had the gap but then all of a sudden I saw a car coming at high speed and I was like, 'Oh my God. Is that someone coming on a lap?' So I went left, but he was going left. But he wasn't on a lap, so I don't know what his thinking was. We all know to keep a gap. It was disrespectful move."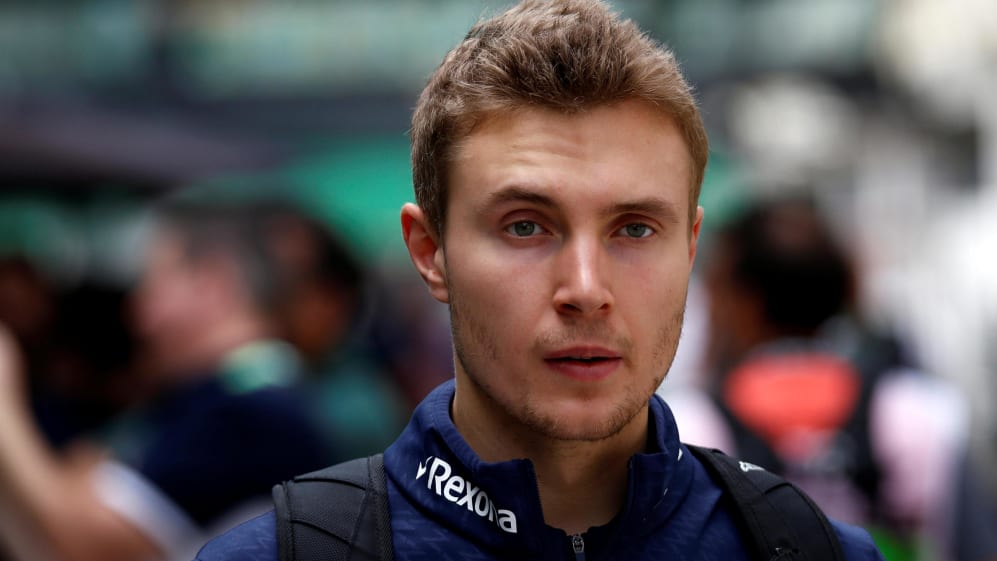 Sirotkin obviously saw the incident differently, telling reporters that he wasn't angry at Hamilton for getting in his way.
"I mean, to be honest, nothing I'm too angry with him for," said the Russian. "I was coming through the very quick left-hander there, and he was stopping to prepare his lap. I went on the left, not even hoping that he would let me go because he was so slow and I was coming so quickly and then in the last minute he saw me and tried to avoid me. He gave me the racing line but I was already on the left so I had to pass through the grass and basically my lap was ruined after that. But he's champion, he knows what he's doing and it didn't change my position at the end of the day."
There was no action from the stewards on the incident, although in an ironic twist, Sirotkin was subsequently called to appear before them on account of having driven unnecessarily slowly on his in-lap at the end of Q1.
The incident didn't appear to throw Hamilton off his game too much, however, with the Mercedes driver going on to secure his 82nd career pole from Sebastian Vettel.