Sirotkin penalty upheld after Williams' review request rejected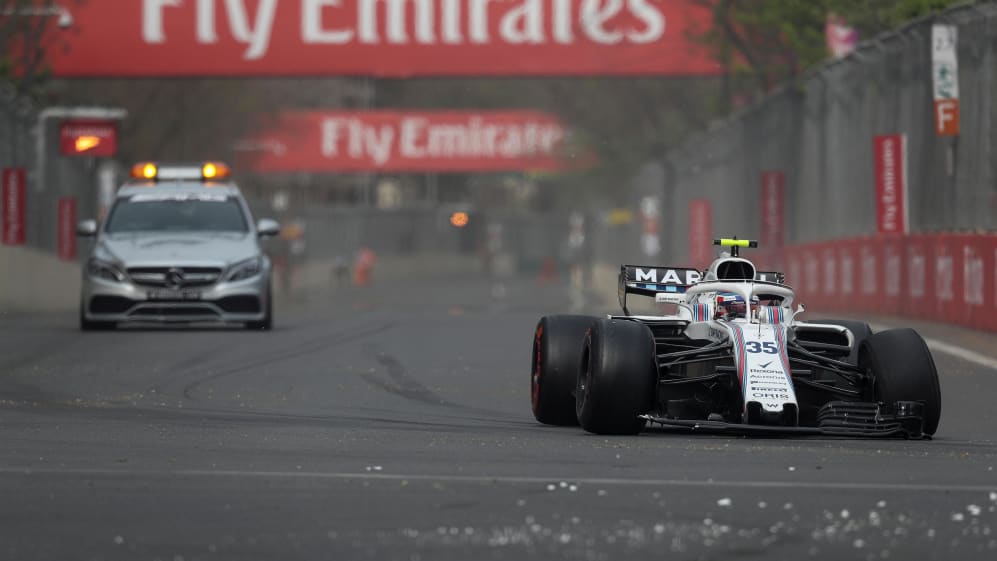 It's been nine days since an electrifying and incident-packed Grand Prix in Azerbaijan, but the shockwaves are still being dealt with.
On Tuesday morning F1 stewards and the FIA's F1 race director Charlie Whiting reconvened via teleconference after Williams asked for Sergey Sirotkin's Spanish grid penalty to be reviewed in the context of other incidents from the Baku race.
The incidents in question were:
However, the stewards decided, unanimously, not to review the decisions on the basis that Williams were unable to provide new significant and relevant evidence.
In relation to the Sirotkin/Perez incident, the stewards said "this was a case where one car crashed into the rear of another, and was not similar to other first lap incidents where cars were side-by-side. The penalty was similar to other penalties for similar collisions and was consistent with the minimum grid penalties given previously."
They also noted that the team didn't appeal the decision at the time.
In relation to the Magnussen/Gasly incident, the stewards noted that the penalty applied was entirely consistent with previous practice and with the penalty guidelines, noting that since 2013 the consequences of an incident are not taken into account.
On the first lap clash between Sirotkin, Alonso and Hulkenberg, the stewards said Williams could have exercised their right to protest the 'no further action' decision within the allotted time period, but chose not to do so.
And on the matter of Alonso driving his damaged car back to the pits, the stewards noted that "firstly, the Safety Car was present, and secondly that the driver took care to avoid the racing line, avoid following traffic and minimised risk."
The stewards also argued that given the team had seen the incident in question at the time, this couldn't be seen as a new element.
The race results from Azerbaijan, where Lance Stroll finished eighth for Williams, thus stand.