Six F1 drivers – and a Real Madrid star – confirmed for the Chinese Virtual Grand Prix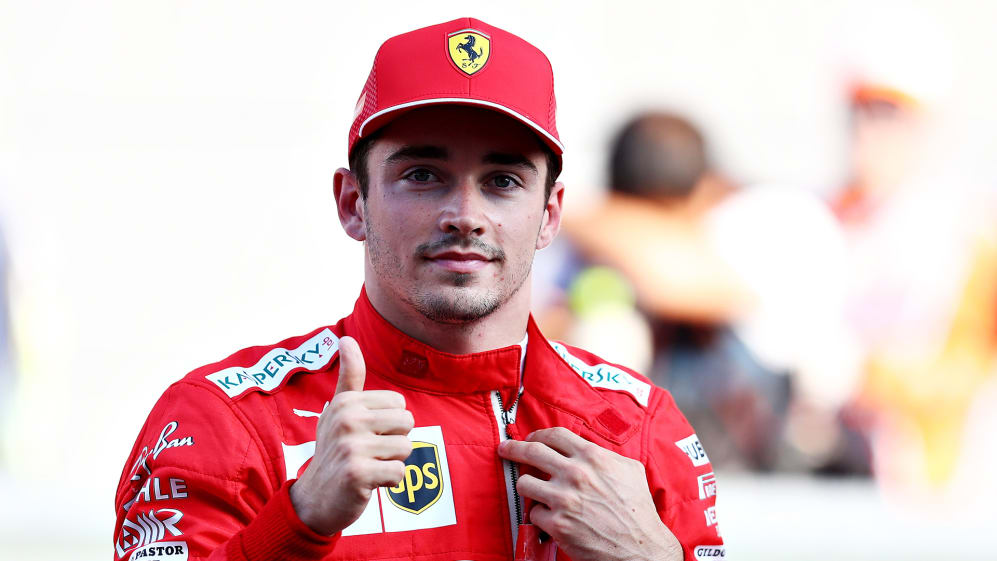 Following the success of the second instalment of the F1 Esports Virtual Grand Prix series, six Formula 1 drivers will battle it out at the Chinese Virtual Grand Prix this Sunday.
After winning the last race on his debut, Charles Leclerc will be out for victory once again, as he takes on his fellow Formula 1 competitors, George Russell, Antonio Giovinazzi, Lando Norris, Alex Albon and Nicholas Latifi on Sunday's starting grid.
Alongside a star-studded grid of Formula 1 drivers, Real Madrid and Belgium international goalkeeper Thibaut Courtois will make his Virtual Grand Prix debut for Red Bull. See the full grid in the table below.
This weekend's event is the third race in the new F1 Esports Virtual Grand Prix series, which gives fans the chance to watch Formula 1 races virtually during the ongoing COVID-19 situation.
READ MORE: Formula 1 launches Virtual Grand Prix Series to replace postponed races
Chinese Virtual Grand Prix driver line-up
| Team | Driver 1 | Driver 2 |
| --- | --- | --- |
| Alfa Romeo | Antonio Giovinazzi | Juan Manuel Correa |
| AlphaTauri | Ciro Immobile | Liam Lawson |
| FDA Hublot Esports Team | Charles Leclerc | Callum Ilott |
| Haas | Pietro Fittipaldi | Louis Deletraz |
| McLaren | Lando Norris | Carlos Sainz |
| Mercedes | Stoffel Vandoorne | Esteban Gutierrez |
| Racing Point | Anthony Davidson | Jimmy Broadbent |
| Red Bull | Alex Albon | Thibaut Cortois |
| Renault | Guanyu Zhou | Ian Poulter |
| Williams | Nicholas Latifi | George Russell |
This weekend's Grand Prix will take place at the Shanghai International Circuit, China on the day when the official Formula 1 Heineken Chinese Grand Prix 2020 would originally have taken place.
How to watch
Drivers will join the race remotely, with a host broadcast live from the Gfinity Esports Arena from 18:00 BST (17:00 UTC) on Sunday April 19 – a change from previous weekends where races have started at 20:00 BST.
The broadcast which will be available on F1.com, the official Formula 1 YouTube, Twitch, Weibo and Facebook channels, is expected to run for 1 hour 30 minutes, with a qualifying period where grid positions will be determined based on the drivers' fastest lap time, followed by a 28-lap race.
The Virtual Grand Prix will also be broadcast live with international broadcast partners in over 100 countries including in the UK on Sky Sports and in the US on ESPN.
And there's a bonus event...
In addition to the Chinese Virtual Grand Prix, the F1 Esports Series China Championship will kick off its 2020 Season on Sunday with a Pre-season Event.
The 2020 Season will retain much of the same structure with qualification, regional finals, and the Grand Final – but will see the introduction of a brand-new Pro League which was not part of the 2019 Season.
The Pro League is a 22 race online championship following the same point scoring mechanic as the Formula One World Championship. The top ten racers from the Pro League driver standings will enter the Grand Final directly and compete with other racers from the regional finals for the chance to sign for an official F1 Esports team.
The Pre-season Event itself will include two online exhibition races. The first will be an All-Star race at Circuit de Monaco where top racers from the 2019 Season will put on a show, whilst the second will be a Pro League pre-season race at Shanghai International Circuit where the Pro League teams will get a chance to showcase their talents in front of fans.
HIGHLIGHTS: Watch the best bits from the F1 Esports #ChallengeLando event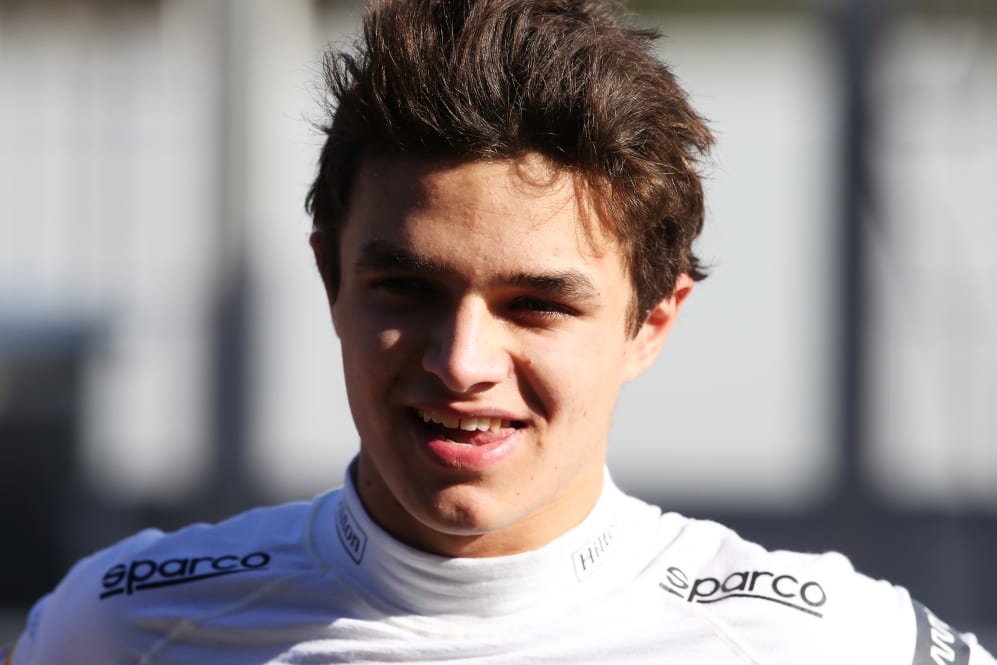 This weekend's F1 Esports Pro Exhibition race will precede the virtual Grand Prix – and is set to begin at 17:00 BST. The broadcast will be available on the official Formula 1 YouTube, Twitch and Facebook channels as well as selected TV broadcasters and is expected to run for one hour.
Julian Tan, Head of Digital Business Initiatives and Esports said: "From an esports perspective, the last Virtual Grand Prix was one of our most successful events we've ever put on, so it's great to be back and be able to continue building something that has proven hugely popular.
"It's very important to us that we can give our fans something to look forward in these uncertain times, so to see such an impressive list of returning drivers is fantastic. We hope the racing action is just as thrilling and fun as last time out!"
PODCAST: Inside the thrilling world of the F1 Esports Series