Feature
Six key questions ahead of the race in Abu Dhabi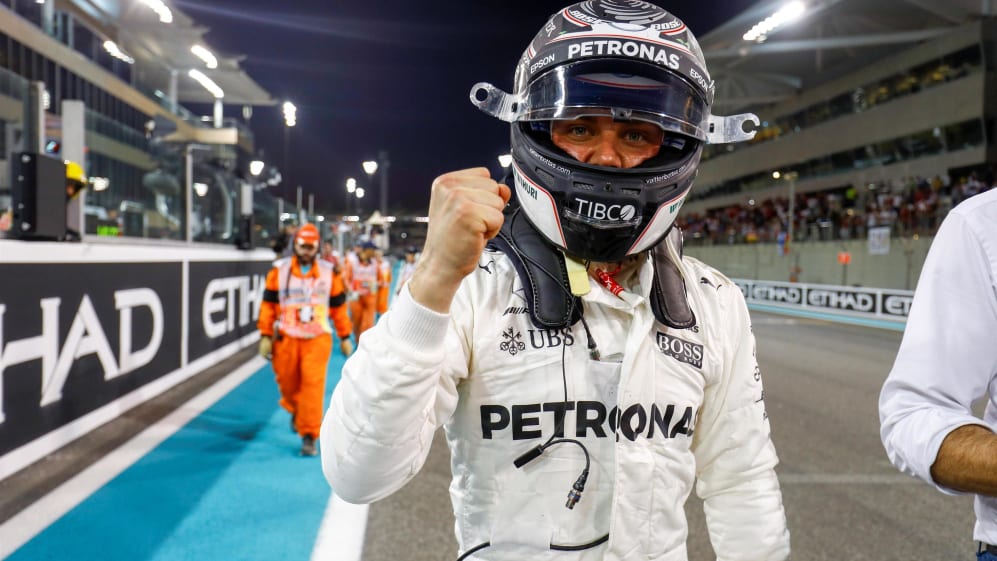 Can Bottas make up for his Brazil disappointment? Will Massa go out on a high? And who will clinch P6 in the constructor standings? We consider these and the other key talking points ahead of this afternoon's Grand Prix at Yas Marina...
Can Bottas avenge Brazilian defeat?
Losing out at the start in Brazil really stung Valtteri Bottas, who has had a notable upturn in performance since Mexico. So no prizes for guessing his priority for the race after he turned the tables in qualifying on team mate Lewis Hamilton, who said he was hanging it all out.
"Today things were really getting better and better for me in the practice session and also in quallie," Bottas said. "I just managed to find time here and there and it was all under control, and I just felt very good in the car. The Q3, run-one lap was really good and so that was enough for pole and so I'm really happy."
Hamilton agreed.
"What a lap! He just had an incredible qualifying and congratulations to him. The last qualifying of the year, I gave it everything, but I seem to have lost a little pace, it was a bit of a knife edge after being very good in FP3. Valtteri did an exceptional job, so really, really happy for him."
"I was so gutted in Brazil," the Finn confessed, "being on pole and missing the win, so I have a clear target for tomorrow."
Expect Mercedes to let their guys race it out.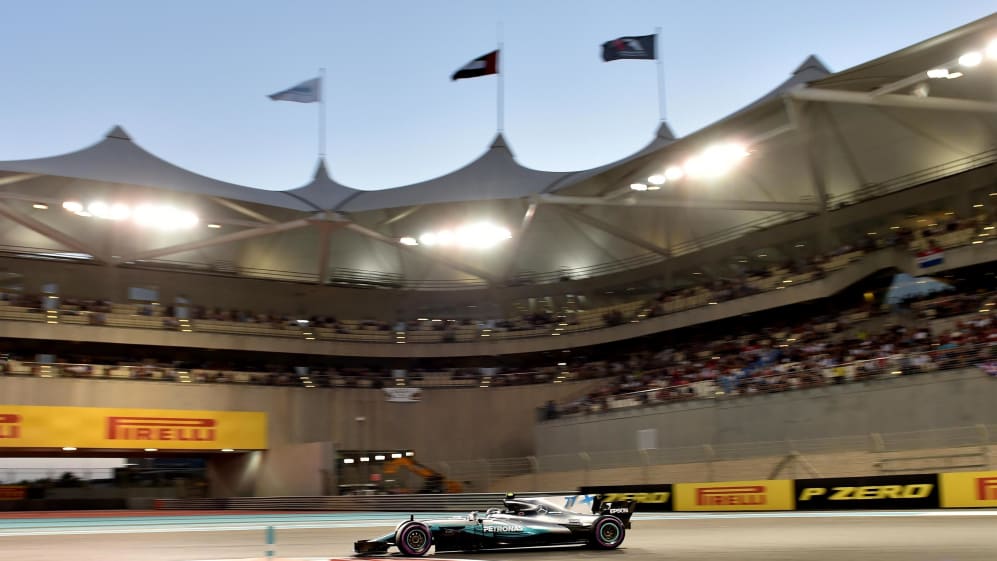 Might Seb steal it again?
Inconsistent tyre behaviour seems to have been Ferrari's biggest problem in qualifying, after both drivers had their moments when they seemed to have the potential to push the Mercedes duo.
For much of the day it was Kimi Raikkonen who led the way, but in the end it was Sebastian Vettel who came through as their stronger runner.
"I think the car was very good but it was tricky to make the tyres work consistently," Raikkonen said. "It was a good feeling with the car but the tyres were some corners very good and then a bit too snappy and hard to make them work well.
Despite some struggles of his own, Vettel believes they'll be competitive in the race.
"I was fighting a bit in qualifying with the sequence of [Turns] 5/6/7, but overall we are happy with the car around the lap," he said. "A bit of a shame to be that far back. But tomorrow we have good pace so should be closer. It should be a good race, overtaking is not straightforward but it's not impossible. Let's see."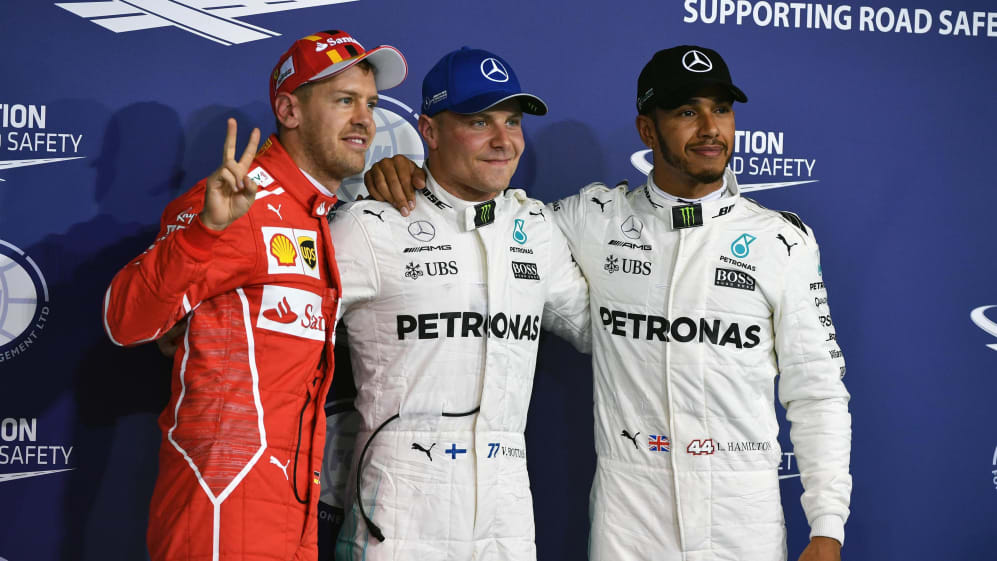 Will Ricciardo turn heroic lap into something?
We've got used to Max Verstappen being Red Bull's dominant qualifier, but Daniel Ricciardo pulled out a humdinger on his second run in Q3 to jump up to fourth despite Renault's engine setting shortcomings.
"I'm happy with the end of quallie," the Honey Badger said. "I'm so happy to have jumped Ferrari and the second row is good. We thought we could get close to Ferrari but as qualifying went on, it looked like they were too quick.
"During the first run in Q3 we were slow but I knew we could get a lot more out of the car, we just had to figure it out. We understood the tyre temperature a little better and then it was a much quicker lap. It hasn't been the perfect year of Saturdays for me, so it's nice to finish 2017 with a good one.
"We were pretty solid all weekend, just not quite on the pace of the top three. But tomorrow I think we can have a chance for the podium. I don't think the start will be straightforward, it's the last race of the year and everyone wants to win, so there could be some action and hopefully I'm there to be a part of it."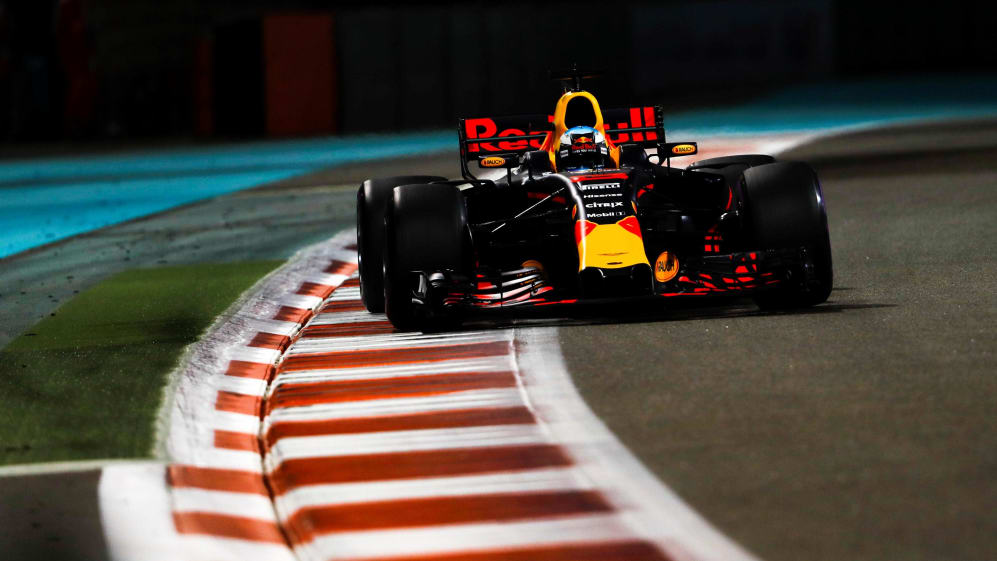 Can Felipe Massa end strongly?
On his last F1 qualifying outing, Felipe Massa didn't just nail it, he kicked his old Ferrari nemesis Fernando Alonso out of Q3, which made him very happy.
In the very difficult conditions with changing temperatures, he got it all together and did a great job. So now all he wants is a strong run to a nice points finish. And as he proved in Brazil, where he kept Alonso at bay, he can get still the job done.
"I'm so happy with the qualifying and with my lap," thee Brazilian said. "I just managed to get to Q3 and I got the best out of the car. I'm finishing with my head held high, and showing that I'm at the top of competitiveness. I'm so happy with what I achieved and I'm really looking forward to tomorrow's race. Some points would be great!"
Don't rule that out.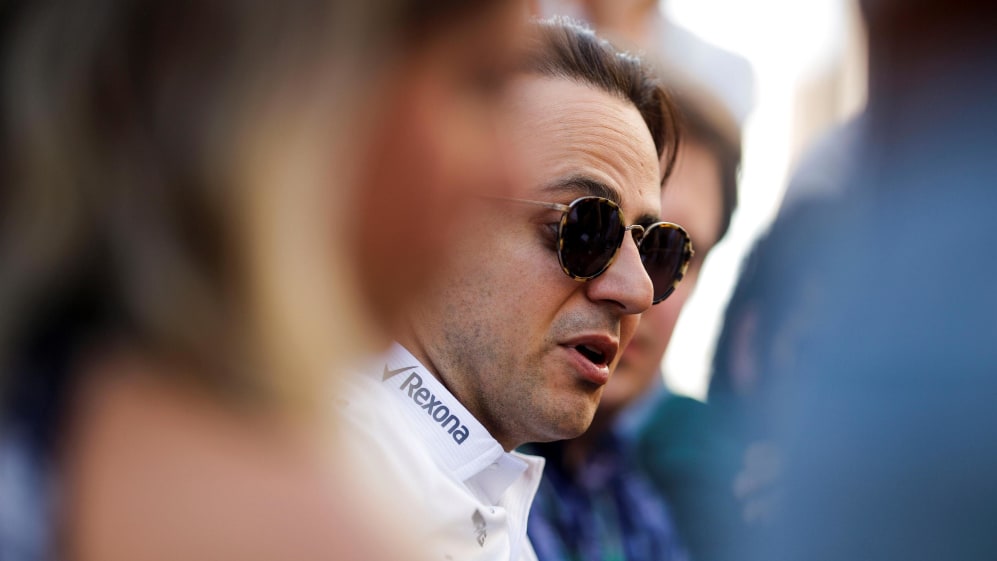 Toro Rosso, Renault or Haas for P6?
On the face of it the odds have to favour Renault to snatch the five points they need to take sixth away from Toro Rosso.
Nico Hulkenberg starts an excellent seventh, and if he can just stay there that's six points in the bag. Then Carlos Sainz is 12th, not far off the points.
At Toro Rosso, meanwhile, Pierre Gasly starts 17th and Brendon Hartley 20th.
And don't forget the Haas boys, Kevin Magnussen in 14th and Romain Grosjean in 16th.
But, as ever, it's all going to turn on reliability.
If you were Renault would you have one hare and one bring-it-home tortoise, or will they all be in win-or-bust mode? Stay tuned!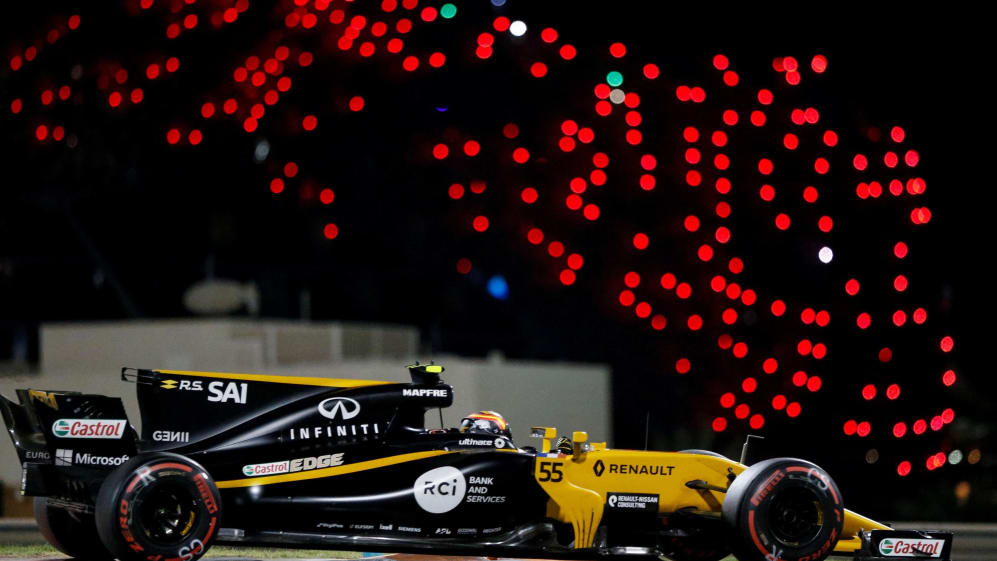 What's the most likely strategy?
A one-stop strategy will be the quickest way to run the race, especially with Yas Marina not being the easiest circuit to overtake on.
That would mean a mix of ultrasoft and supersoft tyres. But the low degradation also means that the pit stop window is pretty wide, so drivers should be able to make their stop more or less when they want to.