Feature
Six key questions ahead of the race in Australia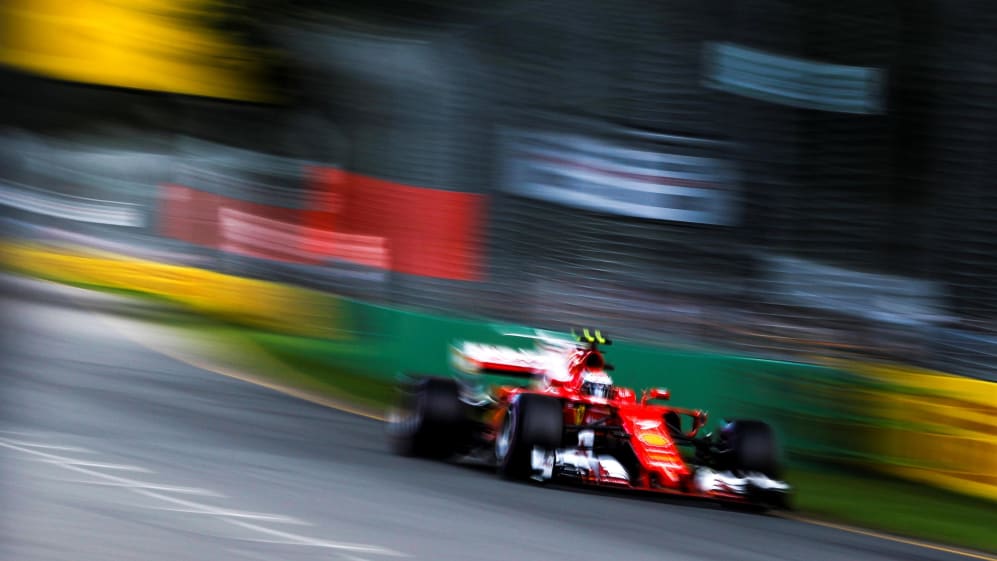 Sunday's 2017 Formula 1 Rolex Australian Grand Prix marks the first race in a new era of F1 racing: faster cars, wider tyres, quicker cornering, bigger g-forces… But the much-discussed regulation changes aside, what are the key talking points going into the season opener at Albert Park?
Can Ferrari capitalise on their newfound strength?
As the momentum ebbed and flowed in the three practice sessions, it was ever more difficult to determine whether Ferrari had closed the gap to Mercedes. But qualifying proved that it had, once and for all.
Yes, Mercedes took pole position by 0.268s courtesy of Lewis Hamilton, but Sebastian Vettel was six-tenths closer than he had been here last year, and reckoned that without a bit of an error early in the lap he could have been closer still.
"We definitely have a good car, and we are working well as a team," the German said, and he was his old cheerful self, rather than the angry man of 2016. "We had a mixed day yesterday, but the confidence was there in the car from the tests, and we showed it today. I wasn't that happy with my lap, but Lewis did a very good one. I would have loved to challenge him, but I don't think that pole was out for grasp today. But I think we can have a good race. People here are fired up, motivated for tomorrow."
And so they are. Ferrari were adamant that they had made serious progress and were not grandstanding in testing; now they have finally proved it.
Without question, we have a race coming up, and it may well come down to just how well the men at the front of the grid manage their starts…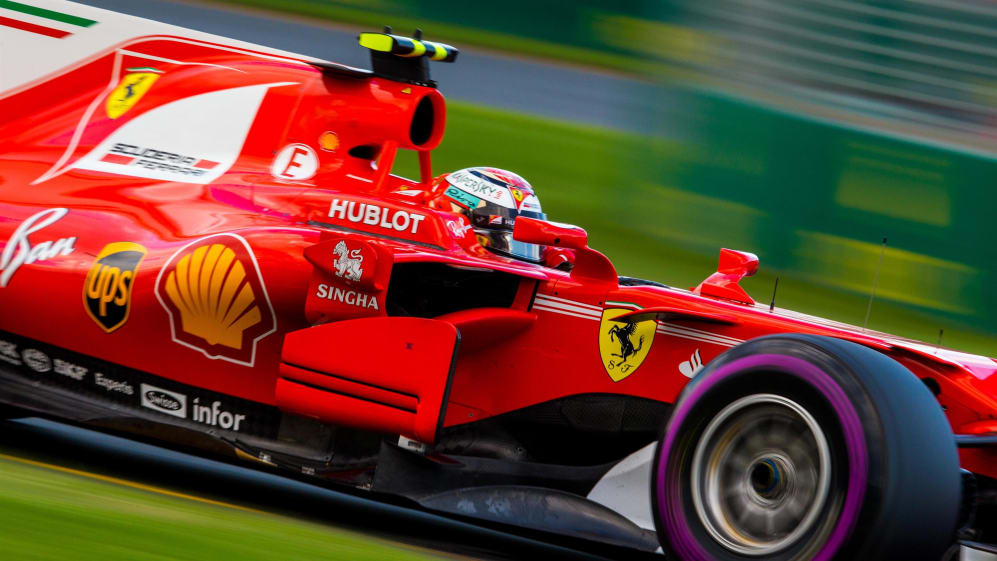 Or will Mercedes stay on top?
Lewis Hamilton lost no time in praising the job that Mercedes had done since the Barcelona tests, after taking the 62nd pole position of his career in Albert Park. And well he might have, for the Brackley team had turned around the situation they found themselves in in Spain by curing a problem with the floor and making the W08 into a sweet-handling machine which had just enough of an advantage still to start from the best position on the grid.
"It's been a fantastic weekend so far," he said. "It's quite amazing to come here for the 11th time, because it feels like only yesterday that I was having my first race here in 2007. It's been such a great journey.
"I'm incredibly proud of this team. These rules changes have been huge, and it's been a massive challenge, and they have worked so hard to make the car what is today.
"To be up here representing them is fantastic. I'm looking forward to the race. I think it's close between us and Ferrari. Tomorrow is about putting all of the work that's gone on over the winter and over testing into practise."
So the Silver Arrows retained their advantage - but all the signs are that this season it is going to be a much closer battle, initially, at least, with Ferrari. And the first test is this afternoon in Albert Park…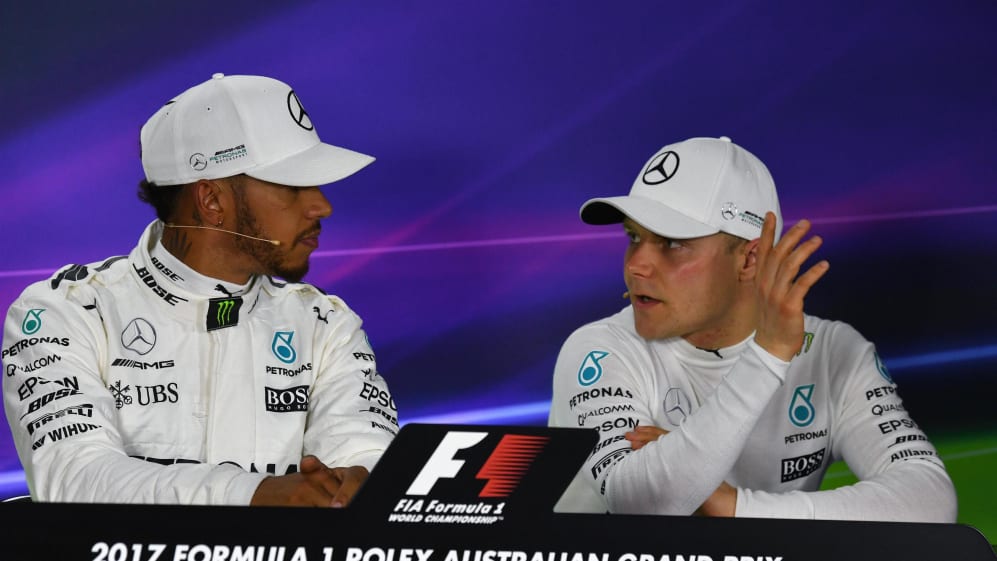 What can Red Bull rescue from Melbourne?
Red Bull's lack of pace on Saturday was quite extraordinary, as Max Verstappen generally struggled and lagged a whole 1.297s off the pace in fifth place, and Daniel Ricciardo backed his RB13 into the wall in Turn 14.
"I didn't really do a lot of running and we tried different set-ups and it's always going from one to the other direction," Verstappen said. "So you want to change again, but it takes a lot of time and you couldn't do many laps so qualifying was actually the first clean running, the first on ultrasofts and full lap, so, not an easy weekend.
"As soon as we went testing, I could see that we didn't have the pace."
Ricciardo, meanwhile, said he was a little baffled by the way his car had snapped away from him, as that lap wasn't any different from his previous effort.
"It was a little bit weird. When I turned in I felt the rear was a little bit light, but it kind of snapped a little bit later. I didn't get the impression that it was going to go. I tried to catch it, but it was too late. There was no puncture, anything strange like that, I just lost the rear."
Ricciardo conceded that a late safety car might be his best chance of a decent result, while Verstappen admitted improving on his starting position of fifth was unlikely.
A podium will certainly require the Albert Park sun to be shining on them…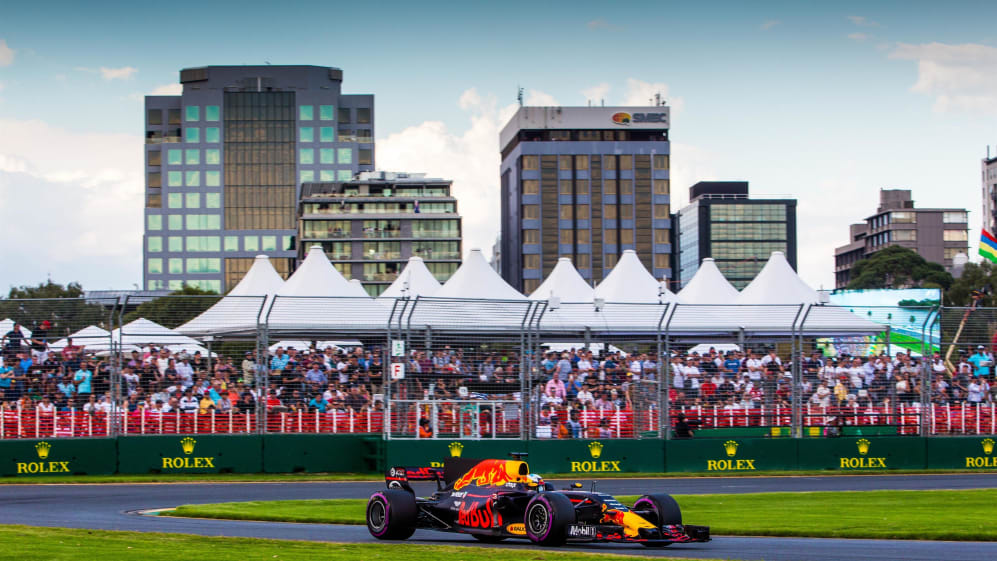 Haas to surprise again?
Romain Grosjean's sixth-place finish for then-debutants Haas was the shock of last year's Australian race and on Saturday he said he was utterly surprised at the speed he mustered, having got through to Q3 after recovering from being blocked on a fast lap in Q2, to give Gene Haas's sophomore team their best-ever grid placing.
As team mate Kevin Magnussen struggled, the Frenchman had been embroiled in the expected close upper midfield fight with Williams, Toro Rosso, Force India and Renault. But when it mattered, and despite his ongoing lack of confidence in his brakes and problems with the fronts locking, he banged in the lap of 1m 24.074s which left him sixth on the grid behind the big boys.
"Some of the guys were optimistic," he admitted. "But things were not really going the way I wanted. The first lap I did here, I felt the car was better and the first run was good, so we could build from there. From seventh realistically, because Ricciardo went out, to 14th is pretty tight. It is going to be intense."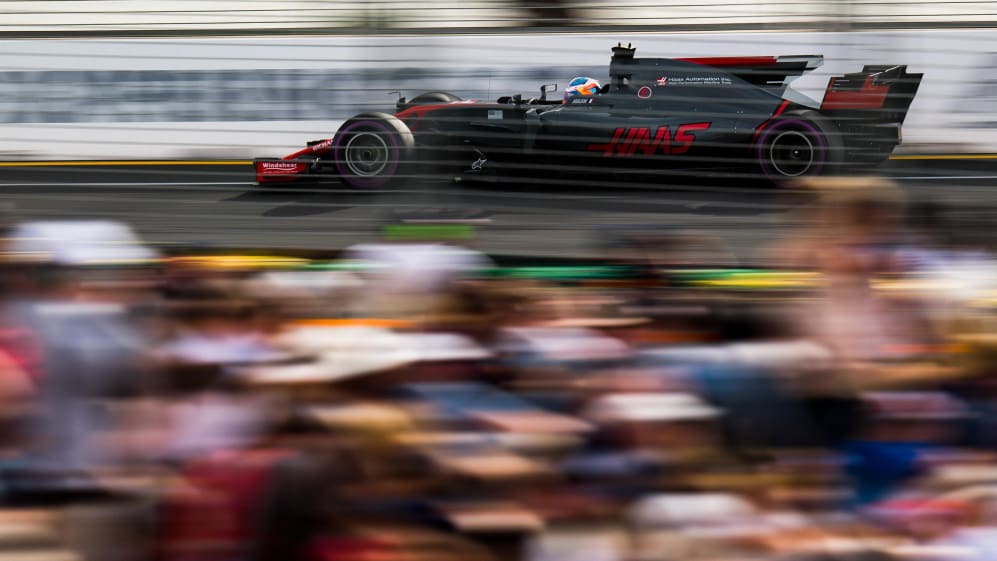 Giovinazzi to maintain momentum on debut?
For a driver who only took over his mount - Pascal Wehrein's Sauber C36 - on Saturday morning, on a track he didn't know, rookie Antonio Giovinazzi did a thoroughly assured job on his official debut as a Grand Prix driver.
But for running wide in the final corner on his second run in Q1, the 23 year-old Italian, who had been 20th on 1m 28.583s in FP3, might have improved sufficiently on his 1m 26.419s best from Q1 and pipped team mate Marcus Ericsson's 1m 26.236s which put the Swede into Q2.
Indeed, the only real problem apart from running wide, was that the Ferrari test driver was fined for pit-lane speeding in FP3.
"That is a special day for me, kicking off my first Formula One Grand Prix weekend," he said. "I am really happy with my performance today. I was just a few tenths away from Q2. After the second set of tyres I was a little bit in front of Marcus, I tried to push more, and I made a mistake at Turn 15. It was my first qualifying, I already expected less than what I got. I'm happy to be just a few tenths from Marcus with more experience with the car, with F1. I think it's good enough."
Indeed it was, and now he prepares to become the first Italian to race in F1 since Tonio Liuzzi and Jarno Trulli did their last races in Brazil in 2011.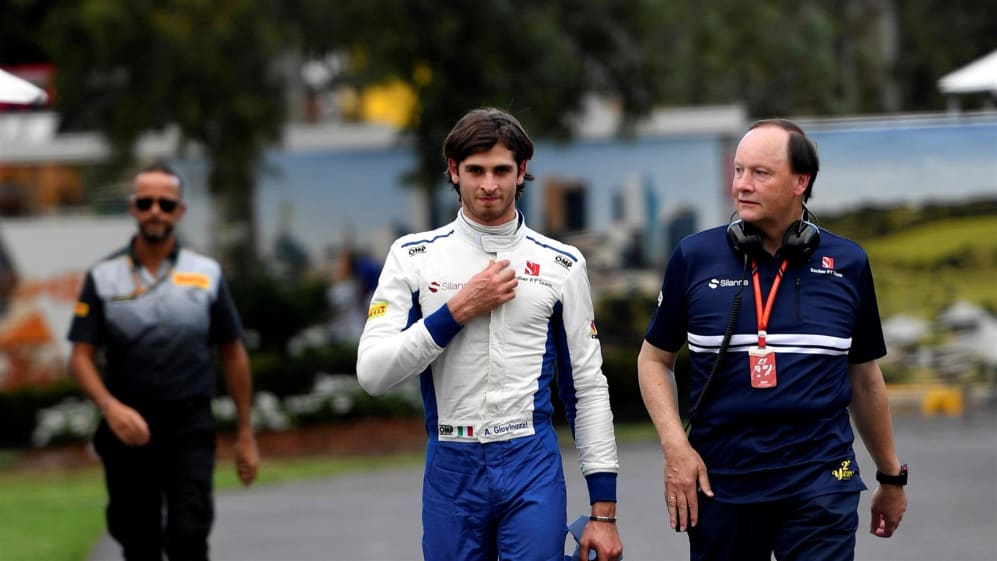 What is the best tyre strategy?
As requested from them, Pirelli have designed their 2017 tyres to degrade less than before, allowing drivers to push harder for longer. Based on their ultrasoft being the compound of choice on Sunday, they calculate these are the best potential strategies for the race.
If the ultrasoft's degradation remains low (a performance loss of less than 0.15 sec/lap):
QUICKEST - One-stopper: one stint on ultrasoft of 22 laps + one stint on supersoft of 36 laps
Also very close - One-stopper: one stint on supersoft of 35 laps + one stint on soft of 23 laps
If the ultrasoft's degradation increases (to more than 0.15 sec/lap):
QUICKEST - Two-stopper: two stints on ultrasoft (18+18 laps) + one stint on supersoft of 22 laps
Also very close - Two-stopper: one stint on ultrasoft of 14 laps + two stints on supersoft (22+22 laps)
SECOND-QUICKEST - One-stopper: one stint on ultrasoft of 25 laps + one stint on soft of 33 laps