Feature
Six key questions ahead of the race in Austria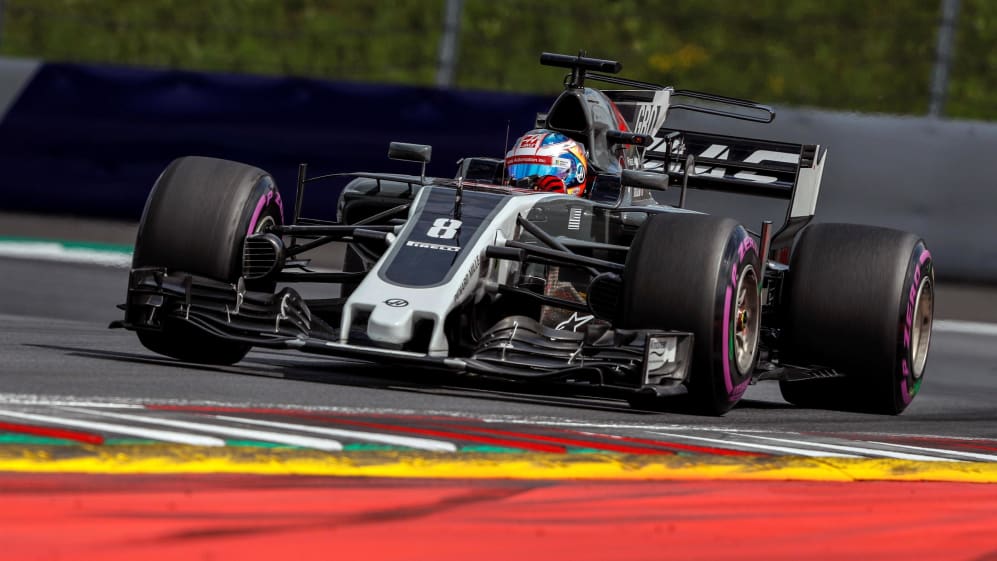 What can Hamilton do from eighth on the grid? Will Mercedes use Bottas to back Vettel up? Can Haas prove the midfield stars? We consider these and the other key talking points ahead of this afternoon's race in Spielberg...
Is there any point in Mercedes employing delay tactics?
Neither polesitter Valtteri Bottas nor his team mate Lewis Hamilton believe any purpose would be solved by the Finn running a 'slow' race trying to contain Sebastian Vettel, while the Englishman tries to catch up with them from his eighth-place start position due to his gearbox penalty.
"From what I have seen in the pre-race strategy, that kind of plan is not on those notes," Bottas said. "We need to focus on trying to have a good start and we need to win the race. Lewis can fight back from where he is starting.
"If you start playing games it gets tricky. If the car behind gets DRS and the slipstream, then with just one mistake they can get the win."
Hamilton agreed. "It makes no sense for Valtteri to slow down, so he will push as hard as he can to win the race. He has been quickest all weekend, so it's not really in my mind at the moment."
Actually, Hamilton was fastest in FP1 and FP2, Vettel in FP3, and Hamilton in Q1, but who's counting?
"But I will give it everything I can and of course I will be happy if I get up there," he added. "I want to help him score a 1-2 so we can earn maximum points for the team."
Interestingly, if you look at Pirelli's theoretical best strategies below, Hamilton might just have the optimal one as he will start on supersoft tyres rather than ultrasofts. Unless the predicted rain arrives in time for the start…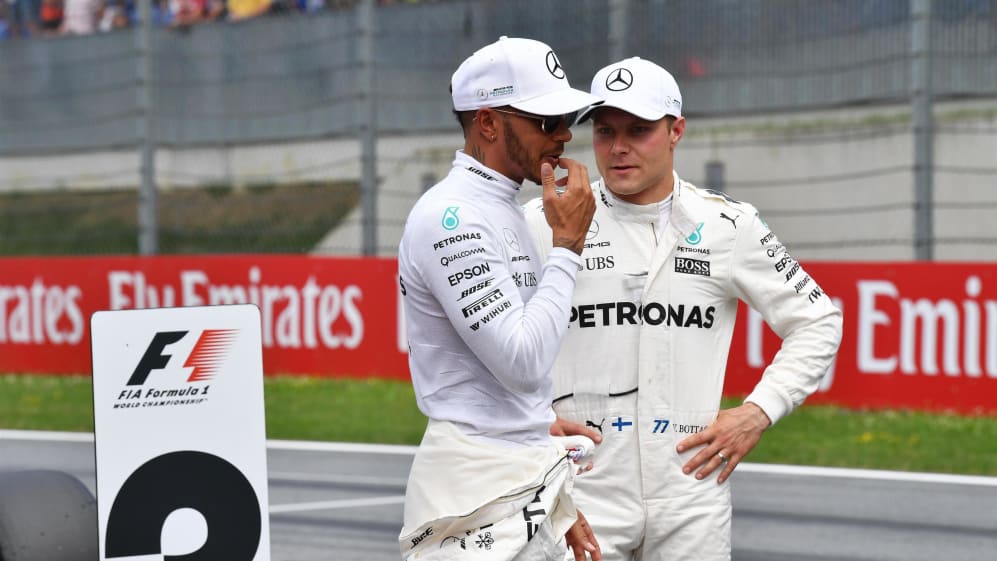 Can Ferrari beat Mercedes?
Sebastian Vettel naturally felt he had a good chance of taking pole position since he was so close behind Bottas on their first runs in Q3, but he was philosophical about not getting his second run thanks to Grosjean's Haas stopping in the track.
"We weren't quite quick enough on the first run but the car was really phenomenal, so it was a shame the second turned out to be an anti-climax. But what goes around comes around. It's been very quick at times this year between Valtteri and me, and I've been lucky and beaten him by a couple of thousands a couple of times, so the story continues between us. Well done to him.
"I was pretty happy with my lap, because on a short track it's not easy get it all right, but we made a good step from yesterday, and it's going to be a long race tomorrow."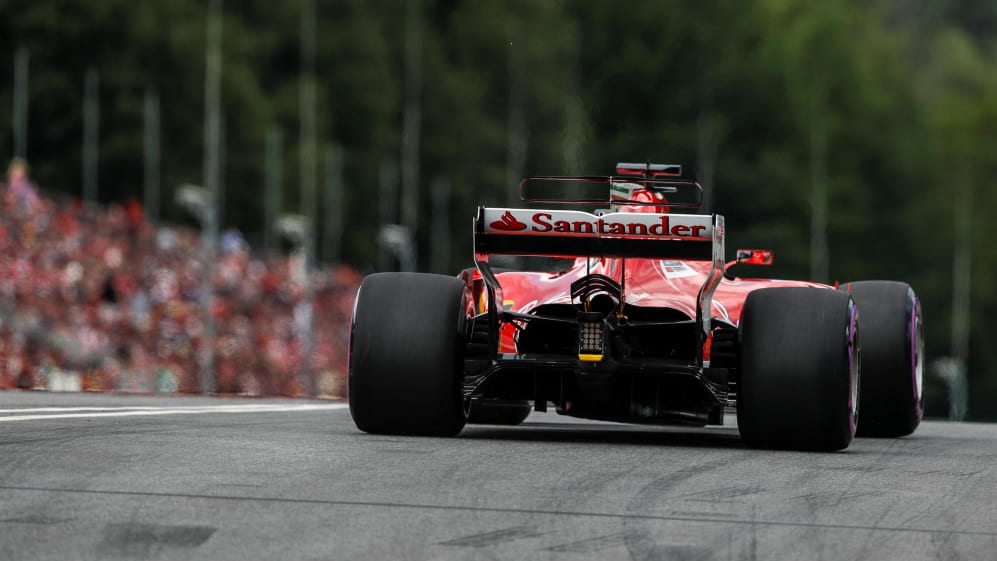 A Red Bull dead heat?
"We are going to win here tomorrow. Both of us," Daniel Ricciardo said. "We are going to stage a dead heat."
"But you have already won this year," Max Verstappen replied.
"Okay," the Australian generously replied. "So it's your turn."
"I have to finish the race, first," the Dutchman said, making a slightly hard point after all his recent ill fortune.
The conversation was held in the F1 Fanzone at the top of Turn 1, and of course it was tongue-in-cheek, as the cars from Milton Keynes will probably have to rely on a little bit of Baku luck if they really are too win. But if, as likely, it rains for the race tomorrow, don't rule them out.
"I believe there is a bit of rain coming tomorrow at noon so it should be interesting and not that straightforward," Ricciardo said. "Lewis will try to come up the ranks as well so it will be exciting."
Verstappen agreed, and will also be giving everything in front of team owner Dietrich Mateschitz's home fans.
"I don't think we are quite there in terms of speed to fight with Mercedes and Ferrari, but as we have seen a lot can happen in the race so anything is possible. If there is a bit of a mix of conditions that could be good for us and with a good strategy you never know. There is a lot of orange everywhere in the grandstands which is really nice to see, so we will try and put on a good show for everyone."
Bear in mind that despite qualifying fifth and sixth, they will start fourth and fifth with Hamilton's penalty.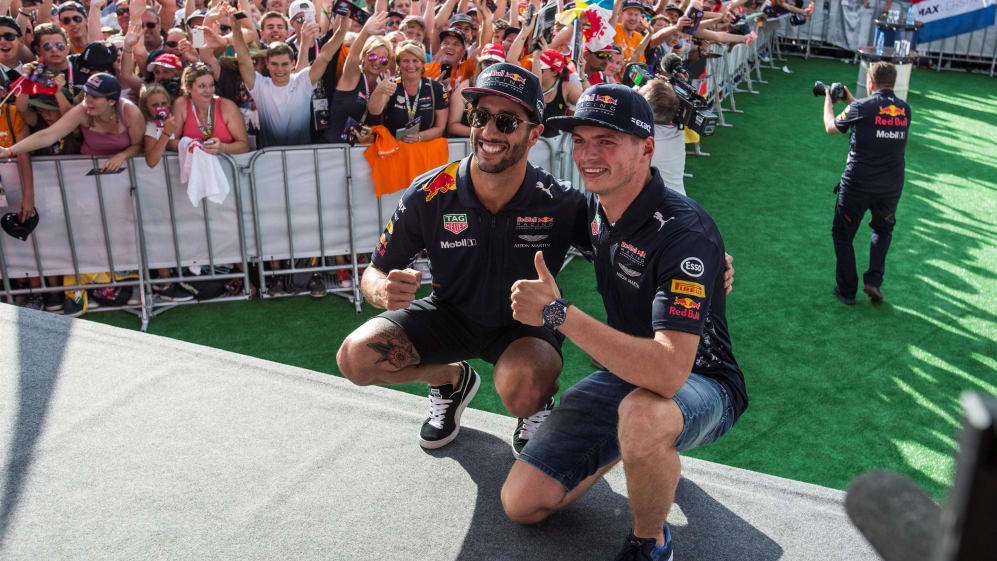 Can Haas win the midfield battle?
Haas were lucky and unlucky in qualifying. They were lucky that Romain Grosjean got away with an off in Turn 6 in Q1, desperately unlucky that Kevin Magnussen suffered a suspension failure that prevented him from running in Q2.
But while the Dane has a fight on his hands down in 15th place, Grosjean is ideally placed in P6 on the grid to be best of the rest behind the top three teams, despite the electronic failure that put an early end to the battles in Q3. Can he do it?
"We've been quick all weekend, Kevin and I," the Frenchman says. "We've both been pretty happy with the car. Unfortunately, Kevin had the suspension issue in Q1, otherwise I think he would've been up there with us. In between Q1 and Q2 we found some performance. We had good grip in the car. I think we just lost an electric connection at the end. I'm hoping it's nothing more serious than that.
"It's a long race tomorrow. It's going to be tough on the brakes, tough on the engine and tough physically. It's the second time this year though, after Melbourne, where I feel the tires are working well and I can really enjoy myself and push the car to the limit."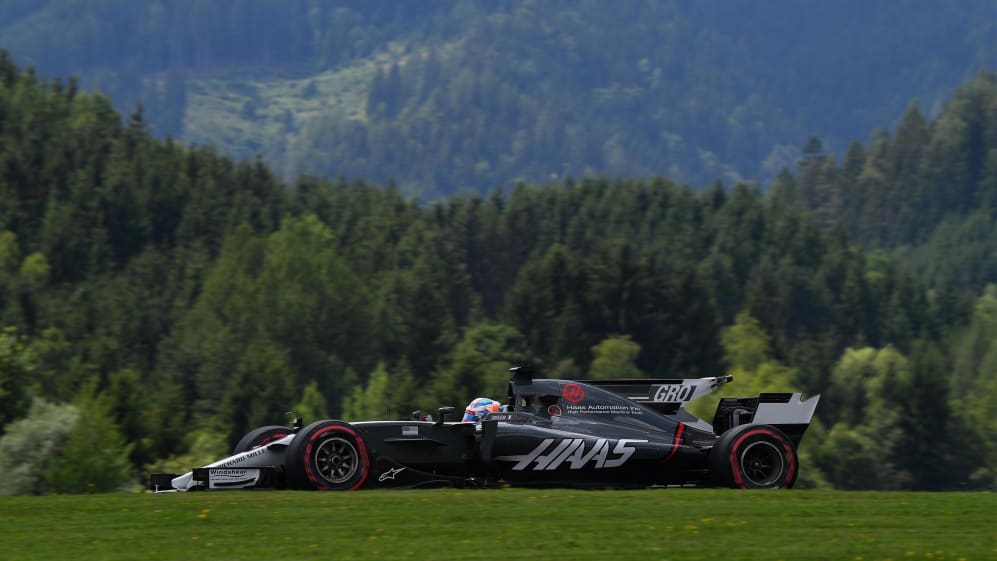 What on earth went wrong at Williams?
Three years ago Felipe Massa put his Williams on pole here. This year he and Lance Stroll struggled to beat the Saubers, taking 17th and 18th places in the line-up. So what went wrong?
The simple answer is that they just weren't quick enough, and even chief technical officer Paddy Lowe was hard pressed to come up with a better explanation than that.
"We've had good and bad balance through the weekend so far, but in the end it's not about the balance, we just simply aren't quick enough today," he confirmed. "We did a lot of work overnight trying to understand the pace from yesterday but none of the things we've tried really adjust the fundamental issue, so we need to go away and analyse that further to see where we are.
"On the positive side, when we ran high fuel yesterday we looked to be in our normal competitive position and so we're hopeful we can make some progress during the race."
The result was a huge disappointment, after a reasonably comprehensive update of the bargeboards and sidepods and front wing mount was deployed this weekend.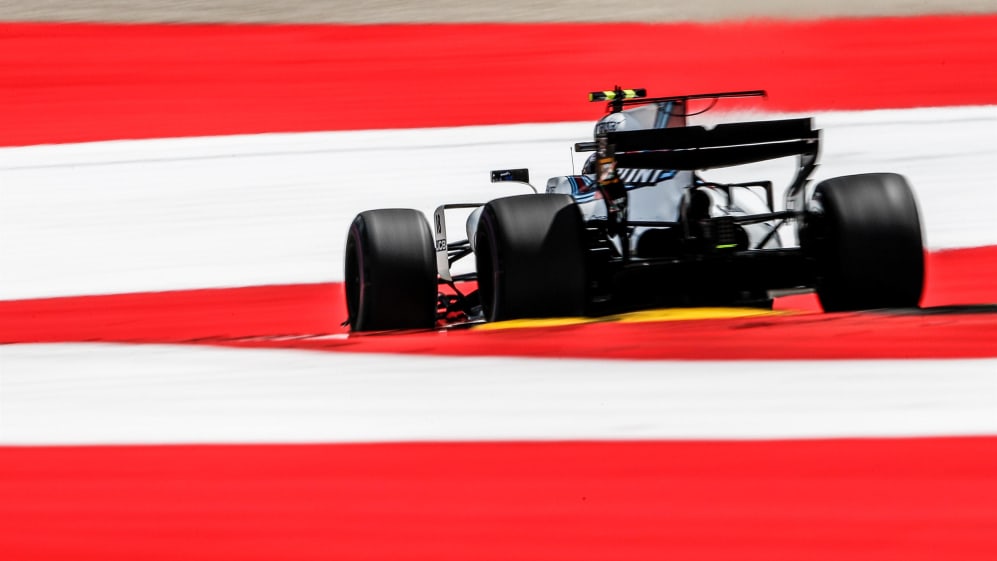 What are the best strategies?
According to Pirelli, these are the theoretical quickest pit-stop strategies:
THE QUICKEST One-stopper: one 26-lap stint on supersofts and one 25-lap stint on softs
THE SECOND QUICKEST (very close) One-stopper: one 18-lap stint on ultrasofts and one 33-lap stint on softs
THIRD CHOICE (slower) One-stopper: one 29-lap stint on ultrasofts and one stint on supersofts
All two-stoppers would be even slower.