Feature
Six key questions ahead of the race in Belgium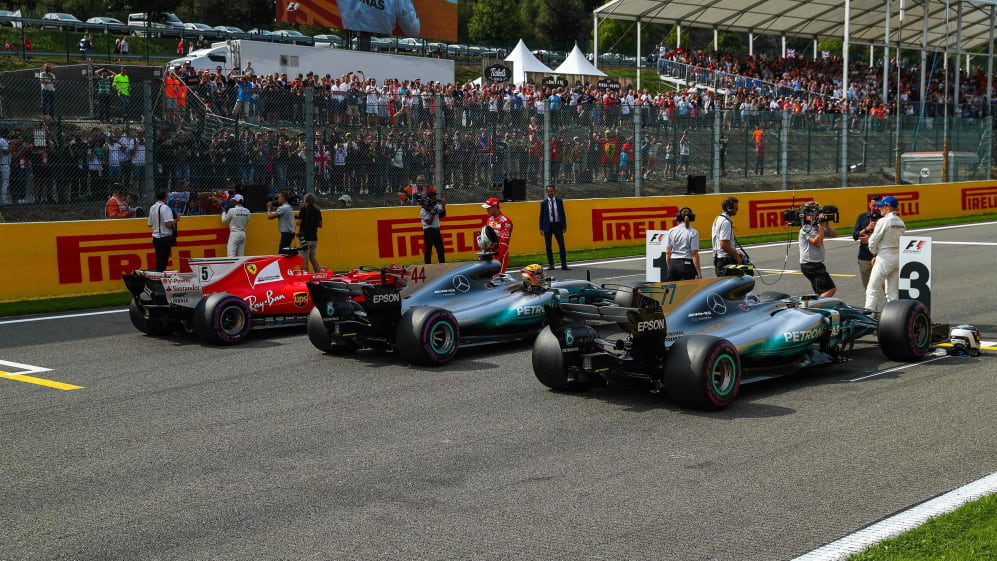 Will Lewis Hamilton be celebrating at the end of his 200th Grand Prix? Can Sebastian Vettel extend his championship lead? And might Jolyon Palmer score his first points of 2017? We consider these and the other key talking points ahead of this afternoon's race in Spa-Francorchamps...
68 poles, but can Hamilton take the win he sorely needs?
He was driving, he said, the car of his dreams, and the manner in which Lewis Hamilton pushed it round one of the greatest tracks in motor racing history on Saturday afternoon was indeed the stuff of which they are made.
Mercedes had a clear advantage here on Friday, before going the wrong way on set-up for FP3. They pulled the fat from the fire for qualifying, where Hamilton equalled Michael Schumacher's all-time record of 68 pole positions with a superb performance in both runs in Q3. When the chips were down and everything was at stake, he was at his untouchable best.
The question now is whether he can convert that into a victory that could claw seven crucial points (at last) back from championship leader Sebastian Vettel.
And whether Valtteri Bottas can make up for failing to get the other front-row position and pass the Ferrari to back up his team mate's efforts.
Hamilton equalled Schumacher in style, as his best lap was 4.2s faster than the 2016 Spa pole thanks in part to the new regulations brought in for 2017.
"It always feels amazing round this track, but to have the set-up I was able to work out with my engineers, to achieve the balance we had and be able to lean on the car so much, was such a feeling," enthused Hamilton.
"Turn 10, Pouhon [a double left-hander] was nearly flat, which was insane. I've definitely never experienced that in my time in F1."
Now it remains to be seen whether Mercedes can match or beat the race pace Ferrari showed in practice on the ultrasoft tyres, having been very quick on the softs.
Can Vettel pull off a 'surprise' win?
It was a good job for Mercedes that Hamilton was able to improve on his second run in Q3, as Sebastian Vettel sprang into contention with a lap only 0.242s slower after he received a tow from team mate Kimi Raikkonen, who had made a mistake and was cruising back to the pits when he spotted a red car coming up fast in his mirrors.
"Kimi had to abort and was very generous giving me a tow in the last sector, and that got me two tenths," Vettel revealed. "Usually it's one of those things you can't really plan, and it was very spontaneous. On my first lap in Q3 I was missing a little the feel for the front end, so I was very happy with that last lap, otherwise it would have been very close with Valtteri.
"It's tricky to get turned in to the last corner when you've had a tow, because braking can be tricky, but I got it over the finish line, which was useful."
Ferrari had great race pace on the softer rubber on Friday, which may give them a key advantage early in the race, and their pace on such a high-speed circuit has certainly improved over Silverstone thanks to the car upgrades they've introduced here.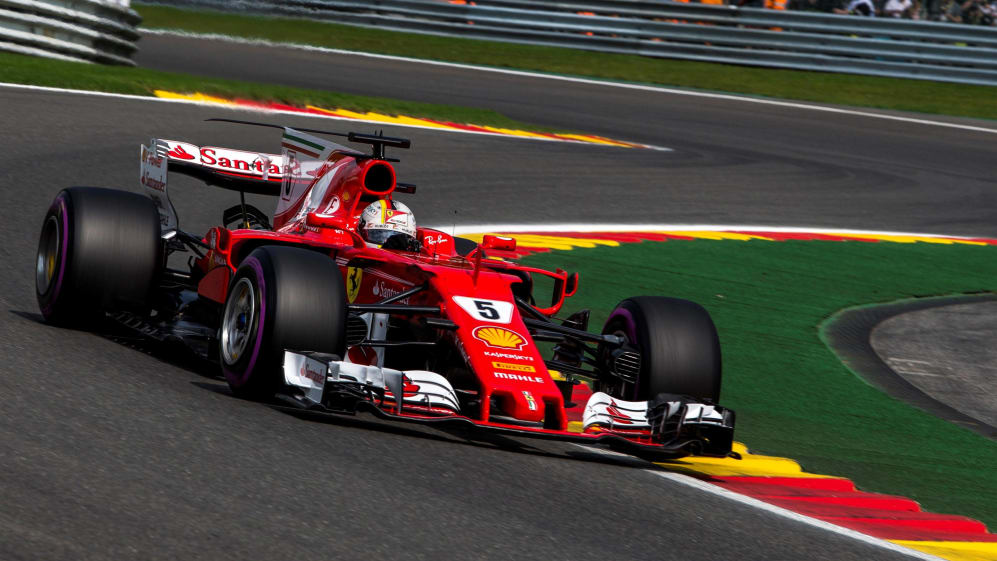 Do Red Bull have any chance of a podium?
Red Bull boss Christian Horner may have summarised it best on Friday when he said, when asked about his team's race prospects, "Well, we'd love it to absolutely piss down with rain for the whole day, but I don't think that's likely to happen. It's going to be usual Spa weather: bring your sun cream and an umbrella."
The forecast is indeed more benign, which suggests that the cars from Milton Keynes will again be racing for whatever crumbs Mercedes or Ferrari leave in their battle.
"I was really happy with my lap in Q3, it couldn't have been better to be honest as I feel I put everything together and got the best performance out of the car possible," Max Verstappen said. "I think the lap felt better than P5. Last year I was P2 and I think it felt just as good this year, but I'm happy with the result anyway and would say it was a perfect qualifying.
"I am positively surprised we are so close to Ferrari, Lewis was way ahead but in the race I think we can be closer so perhaps a good result is possible. Although the car felt good today I still think we need a bit of luck to do something special tomorrow. For now it looks like it will be a dry race so let's hope that changes overnight and I think then we can fight properly."
Ricciardo, meanwhile, at least thinks they have a more consistent car for the race. "If we're not getting the peak out of the tyre maybe we can sustain a relatively good pace for longer than the others, so that's what I'm betting on."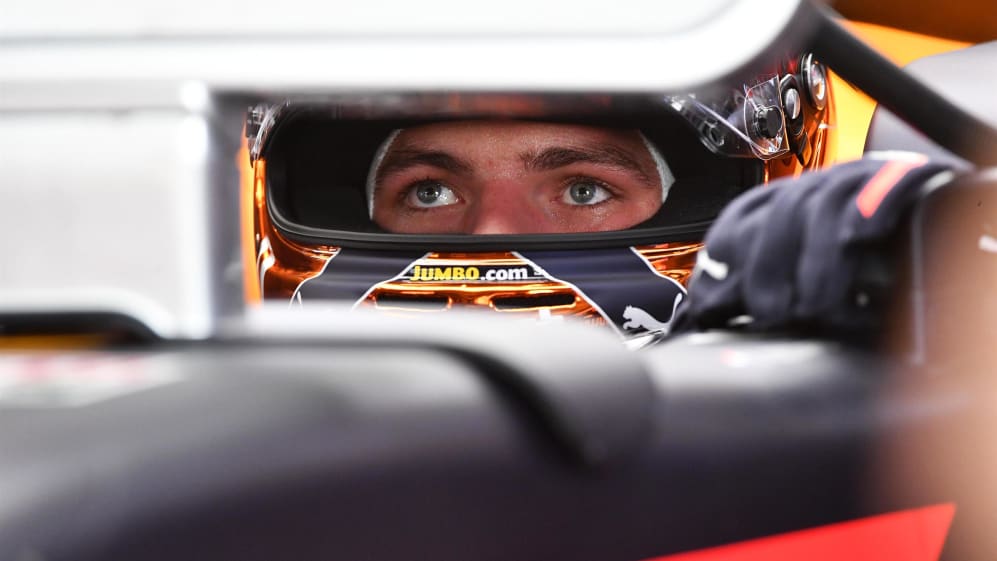 Who will prevail in the upper midfield?
The battle in the wake of the top three constructors could be fought out by as many as four teams.
Once again Renault looked every strong, even if their faster runner Jolyon Palmer suffered a gearbox problem right at the start of Q3. The Briton has been very confident in his R.S.17 all weekend, while team mate Nico Hulkenberg struggled to balance his car but still put it seventh on the grid. He's planning to race "head down and pedal hard."
Yet again Force India are right in the mix, with Sergio Perez finally out-qualifying team mate Esteban Ocon by a hair after being upstaged for much of practice by the Frenchman.
The Mexican believed he lost a couple of tenths when he was too close to Kimi Raikkonen as the Finn made his mistake at the end of Q3, and that he could have been ahead of Renault, while Ocon was puzzled to lose three-tenths between Q2 and Q3. Both believe they will be strong in the race, however.
Fernando Alonso – 11th on the grid – will have to fight for McLaren without team mate Stoffel Vandoorne's help, as the Belgian has so many grid place penalties (65) he might as well start at home on Kortrijk. The Spaniard suggested that with a potent engine McLaren could "easily" have been at the front of the grid and fighting for the race win. It'll therefore be interesting to see if he can avoid the power deployment issues that blighted him in Q2, and fight for seventh place in the race.
Haas and Toro Rosso could also be in the mix. The American team's drivers Romain Grosjean and Kevin Magnussen qualified 12th and 13th, while Carlos Sainz looked strong until Q3, when his STR12 lost pace and finished in 14th place in the line-up.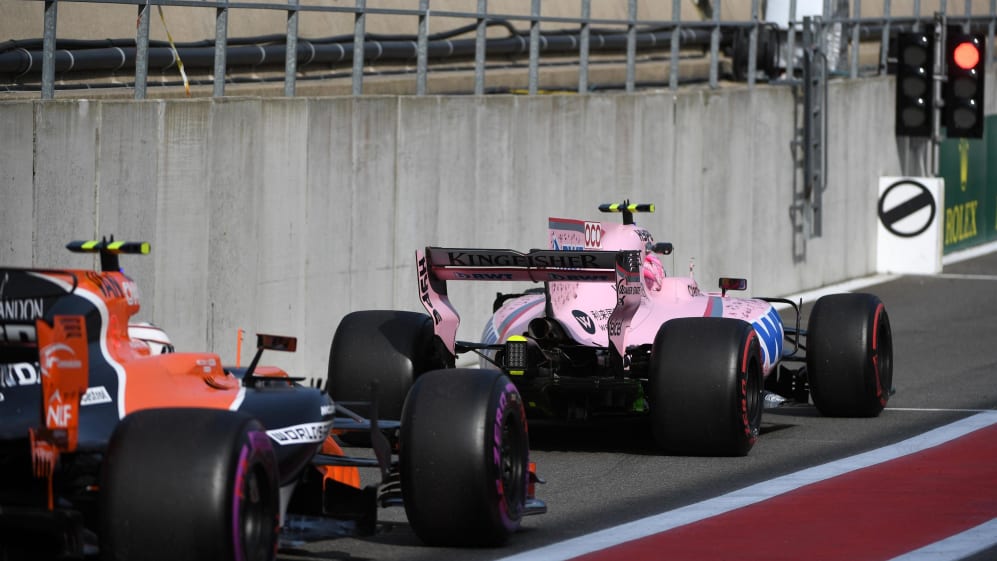 What does Palmer have to do to catch a break?
Jolyon Palmer gave the most convincing performance of his year in both FP3, when he was seventh fastest, four places ahead of Renault team mate Hulkenberg, and in qualifying. In the latter he was bumped from eighth place in the final moments of Q1 and fell to 11th, three places behind the German. In Q2 he was again seventh as Hulkenberg took ninth, but then the wretched luck that has dogged him all season saw him experience problems selecting first gear at the end of that session, and then his gearbox fail on his out lap in Q3. Unable to run, he fell to 10th on the grid.
"I've been in a really good place with the RS17 all weekend, easily the best all year," he said. "I've had strong confidence in the car, it's felt really well balanced and we haven't had to make many changes, so this bodes well for the future. We had a gearbox problem in Q3, which came after a couple of issues with a clutch sensor, so despite all that it's a positive that we made it into the top 10 for qualifying. Without the Q3 issue, P7 was definitely on the cards with the pace we'd shown. I'm hoping for points tomorrow."
On Sunday morning - just to add to Palmer's misery - came the perhaps inevitable news that the team had changed the gearbox, meaning a five-place grid penalty and a new, provisional starting position of 15th.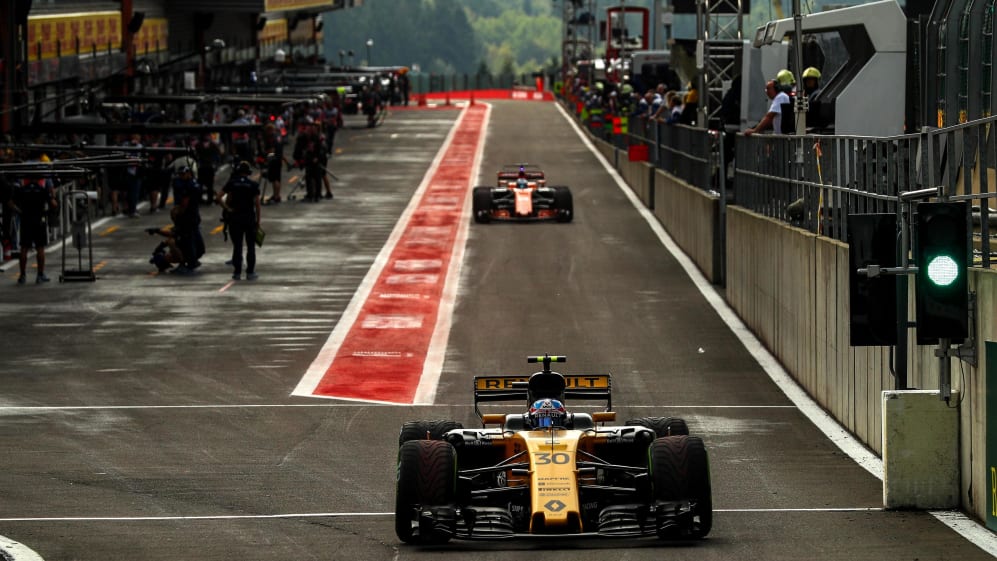 What's the best strategy going to be?
Pirelli believe that the fastest strategy will be a one-stopper, with an opening stint of 14 laps on ultrasofts, and the remaining 30 laps on softs.
However, a one-stopper with a 17-lap stint on supersofts followed by one to the flag on softs is a slightly slower option.
The third, and slightly slower, option is a two stopper, with an opening 10-lap stint on ultrasofts followed by two 17-lap stints on ultrasofts and supersofts.
Different permutations of compound usage within each strategy are also possible.