Feature
Six key questions ahead of the race in Malaysia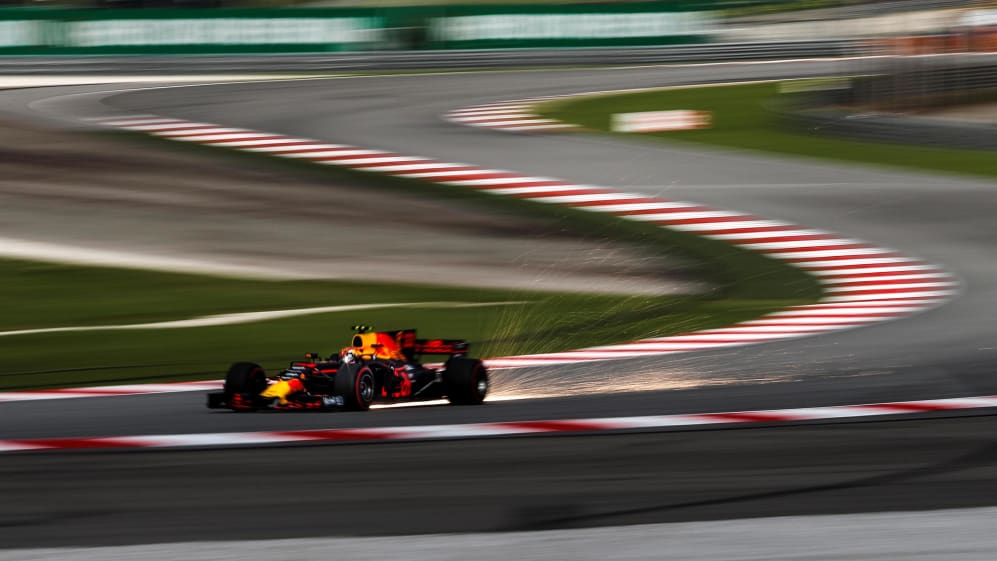 Will Kimi Raikkonen prove Ferrari's saviour? Could Red Bull halt the Hamilton train? What can Pierre Gasly achieve on his F1 debut? We consider these and the other key talking points ahead of this afternoon's race in Kuala Lumpur...
Can Hamilton make it four in a row?
There is no doubt that the turnaround that Lewis Hamilton and Mercedes pulled off on Saturday was spectacular, as it earned the world championship leader his 70th pole position. But there are doubts that he will have the fastest car in the race.
Fresh from the surprise victory in the recent Singapore Grand Prix, it was expected that Mercedes would go well here, but on Friday a revised aero package upset the F1 W08's balance and Hamilton and his team mate Valtteri Bottas clearly struggled as Ferrari and Red Bull proved much quicker. Team boss Toto Wolff actually spoke of a "fundamental" problem in the way the new configuration was set up.
After a lot of head scratching on Friday evening, Mercedes took the decision to play safe and revert Hamilton's car to Singapore specification while leaving Bottas' with the new configuration. Hamilton was happier in FP3, and made further changes for qualifying, where he snatched that pole. But just how good his car will be in the race is the unknown quantity.
"I may be starting in the perfect position but these guys will be strong," he said, indicating Kimi Raikkonen and Max Verstappen. "Red Bull had great race pace yesterday. But we did a five-lap run at the end of practice today and the car was in a much better position, though still four to five tenths off the other guys. We'll see tomorrow if that's still the case but we made those changes going into quallie and they worked, so I hope we'll be in good shape for the race."
How good that shape will be remains to be seen, but if the worst comes to the worst, Hamilton has the luxury of being able to play things safe and settle for a top-three or even top-four finishing position rather than going for his fourth successive victory, so long as he stays in front of title rival Vettel.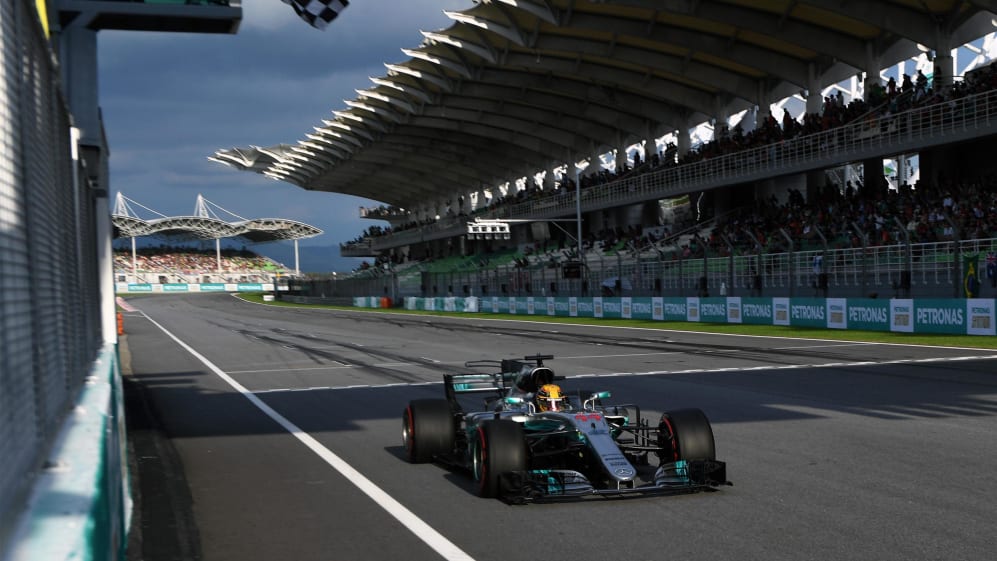 Is this Raikkonen's big chance to win at last?
Kimi Raikkonen has arguably his best chance since he rejoined Ferrari of adding to his tally of 20 Grand Prix victories, to complement those he scored here for McLaren in 2003 and Ferrari in 2008.
He had pole position in Monaco earlier in the year and was a contender in Hungary, but on both occasions he had to play a team role in support of Sebastian Vettel's title aspirations. But with Vettel having to start from the back, Ferrari really need the Finn to come through this time.
He and Hamilton had a mighty battle in qualifying. After Raikkonen had been fastest in final practice, Hamilton hit back with fastest time of 1m 31.605s in Q1. But as Bottas was fastest with 1m 30.803s in Q2, Raikkonen was fractions ahead of Verstappen and Hamilton.
Yet again, Hamilton dug deepest in the first runs in Q3. The result was that blistering lap of 1m 30.009s which eventually won him the pole. Raikkonen was second with 1m 30.308s, but managed to improve that to 1m 30.121s, thus falling short by just 0.045s.
"It was okay, but obviously when you get that close it's disappointing not to get it," he said. "But there are always places to improve, you never get 100 percent. It just wasn't enough today, but that's how it goes some days. And it's a shame for Seb, but I'm sure he'll be good tomorrow. It's a long race, and tough on the tyres, so I have a good feeling."
On paper at least, he is the real pre-race favourite, but he really needs a good start.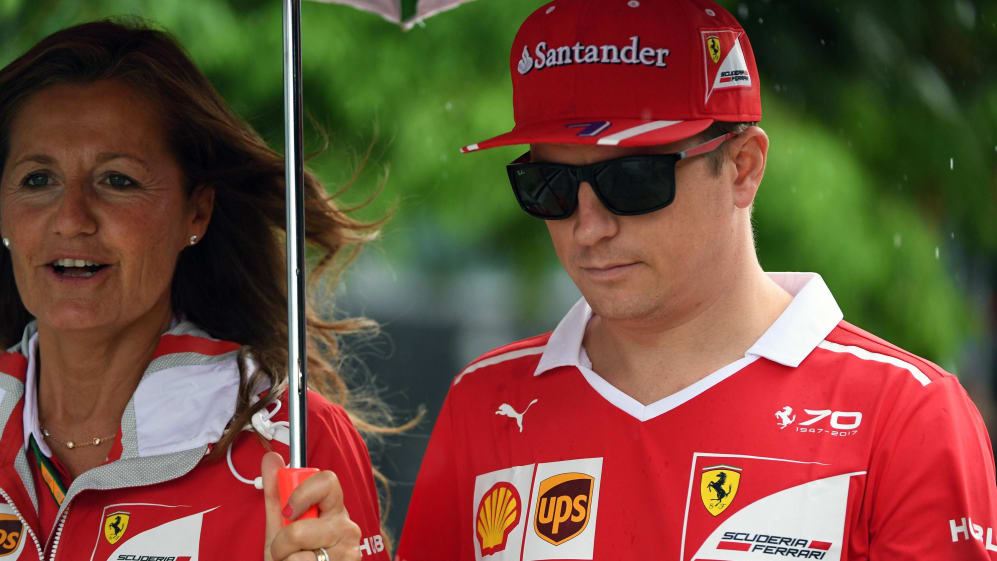 What chance does Vettel have?
The electrical problem on Sebastian Vettel's Ferrari, which prompted the team to change his engine after FP3, was what led to his problems in qualifying when falling turbocharger pressure on the replacement prevented him from doing a single timed lap in Q1 and thus relegated him to the back of the grid.
Coming so soon after his crash at the start of the Singapore Grand Prix, which helped Lewis Hamilton to open up his 28-point championship lead, this was a bitter disappointment which the German handled well.
The big question now is how far up the order he can finish, assuming he steers clear of trouble while fighting through the pack. Vettel still believes he can score well.
"It's very bitter, but this is motor racing," he said. "It's a shame because the car is quick, but that's also a good thing because tomorrow we've got a lot of laps. I expect that we'll get back, we have a quick car. I can't give you a number, I don't have an expectation, but anything can happen."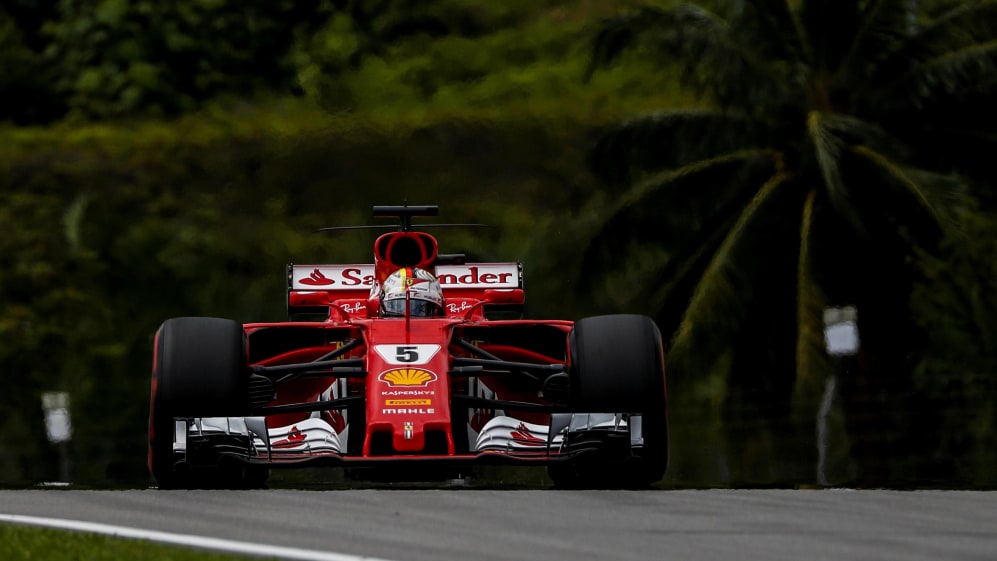 Are Red Bull in the fight?
Oh, yes, especially if Kimi Raikkonen doesn't beat Lewis Hamilton away at the start.
Red Bull always go well here and their Friday race pace was fast and their tyre degradation minimal.
Max Verstappen's qualifying speed means that Red Bull are very likely to be a threat to both Hamilton and Raikkonen, whose teams can turn up their motors more in qualifying than Red Bull can. The now 20 year-old phenomenon was thus very chuffed to come within four-tenths of them
"For sure if it rains it will be a good opportunity," he says. "Actually, I'm very happy to be up here because the whole weekend I have been up and down in terms of happiness with the car. Except for the final run in Q3, it was really well balanced, so I can't complain be third here on this track. That's perfect on my birthday, and the long runs have been looking good. I want to have a good Sunday for once…"
Last time out, of course, he was involved in a collision at the start with the Ferraris, which eliminated all three. When asked what he was looking for at the start this time, he laughed and said: "I don't want to be sandwiched!"
Team mate Daniel Ricciardo is hopeful that Hamilton will drive a conservative race because of the size of his points lead, Sebastian Vettel's misfortunes and the need to avoid unnecessary risk.
"He can afford to lose," Ricciardo says. "He can afford to come third, fourth. So long as he finishes in front of Seb, it's a win."
The Australian believes that this could effectively bring the race back towards Red Bull, and everyone knows what he can do if he gets just half a chance.
"If Kimi was to get out in front, I would say, looking at the pace all weekend, it minimises our chances," he added. "But Mercedes haven't shown enough to really show that they are going to dominate in the dry, so they could definitely open up some opportunities. I think Lewis is obviously able to find grip on one lap. But I'm not sure he can do that on every lap tomorrow, so I'm hopeful it will bring everyone closer."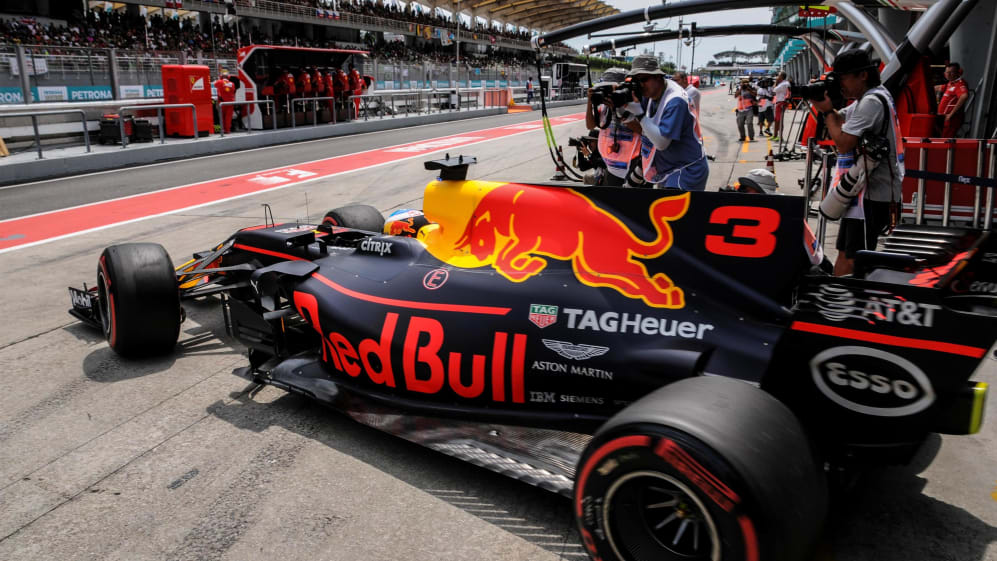 How will rookie Gasly go?
One of the surprises of Sepang is how strongly Pierre Gasly has been going on his long-awaited graduation to F1, stepping into Daniil Kvyat's shoes at Toro Rosso.
He looked assured and confident taking ninth place in FP1, but Carlos Sainz was missing as his Toro Rosso was being driven by Sean Gelael.
Then he was 15th in FP2 - ahead of the highly rated Sainz. True, their lap times were similar – 1m 34.043s against 1m 34.104s – but that's the point. He came in, and he was straight on the pace. Impressive.
FP3 was a bit trickier, as he struggled throughout with oversteer and issues that were down to the car, and ended up last on 1m 35.043s as Sainz took 15th with 1m 33.941s. But come qualifying, and they were back together, with the Frenchman ahead again in Q1, 1m 32.547s to 1m 32.650s. Sainz redressed that in Q2, with 1m 32.402s, but Gasly was close again, with 1m 32.558s. Impressive again, especially as the team admit they were having difficulties.
So what can he do in the race?
"Pierre has been really good all weekend," technical director James Key said. "He's had very little time to prepare, completed very few laps, and to be just a few tenths behind his team-mate is a really excellent performance from him in his first ever qualifying. This is definitely a positive that we've taken from today."
Gasly himself was also upbeat.
"I think today was positive and I'm happy – your first qualifying in Formula 1 is always a special moment and one I was really looking forward to! I tried to give my best and I think we made really good progress between FP3 and qualifying.
"I felt comfortable in the car in Q1 and then, in Q2, I kept on learning while giving my all and I'd say we can be satisfied with the result!
"I now look forward to tomorrow, my first Formula 1 race and something I've been dreaming of since I was very young! I expect it to be a really good experience and I hope to keep improving tomorrow as well."
The way things have been going if he can keep out of trouble he stands a good chance of pushing Sainz and keeping him honest, which would rate as the perfect debut.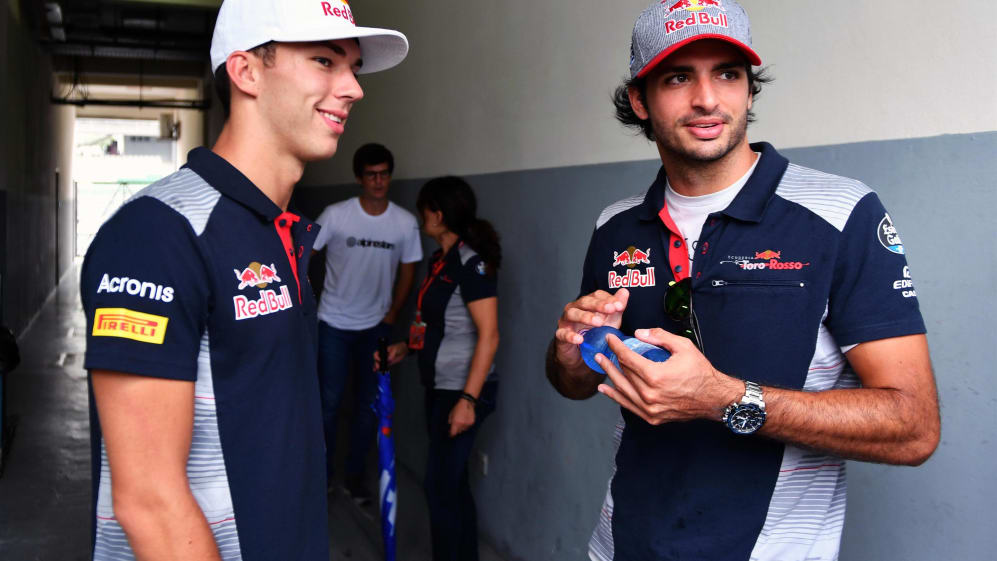 What the best strategy?
Calling races has always been notoriously difficult in Sepang due to the capricious weather. But Pirelli's head of car racing Mario Isola believes that a one-stopper is possible.
"Despite the increased demands on the tyres and faster cornering speeds – which have led to the quicker lap times, with the lap record falling many times this weekend – it's possible we'll see a one-stop race tomorrow, using a supersoft-soft strategy.
"A two-stopper could become interesting if conditions are significantly warmer than in qualifying today. However, the variable weather here means that Sepang is always one of the hardest races to predict."