Feature
Six key questions ahead of the race in the USA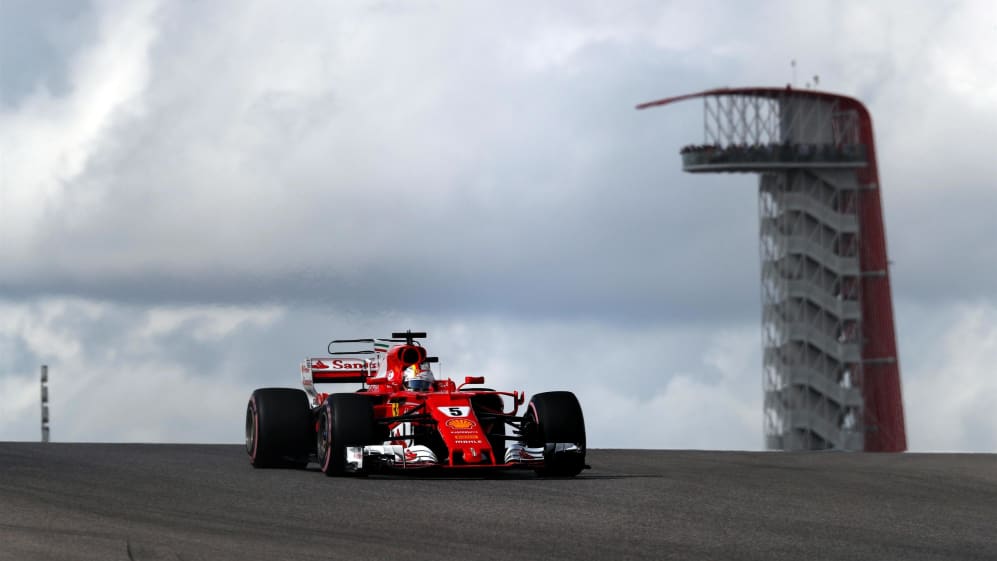 Will Vettel keep his title hopes alive? Can Sainz shine on his Renault debut? We consider these and the other key talking points ahead of this afternoon's Grand Prix in Texas...
Will Hamilton wrap up the title today?
Mercedes' Lewis Hamilton quite vehemently suggests that it is foolish to speculate that he might clinch a fourth world championship this weekend.
That would rely on him winning and Sebastian Vettel running into yet more trouble for Ferrari, and he just doesn't see any point in thinking like that. His mindset is just to go all-out to win, and let the car(d)s fall as they may.
He dominated all of practice and all of qualifying, taking his 72nd pole position and setting a new record of 117 front-row starts.
"We are often good in practice and qualifying and the races can be tricky for us in terms of balance," he said after qualifying. "It's not terrible, but generally we are stronger in quallie than in races. But we have improved the car and we have a good set of tyres and good balance for tomorrow, so I'm looking forward to a good race with with Seb and Valtteri (Bottas). This is a track where you can follow closer and overtake, so I think we'll be okay for tomorrow.
"The championship? It's like a game of chess. Right now we are in check, but there are still 100 points to go, and I think it's going to the wire. So I'll be doing my utmost to defend my points advantage and maximise my performance to win these races. In winning, the points come and that's how championships are won."
The reality is that if Hamilton wins in Austin, Vettel needs to be at least fifth to keep his title hopes alive. But Hamilton could also become champion if he finishes second, with Vettel ninth or lower and Bottas no higher than third. To stop Mercedes wrapping up the constructors' title, Ferrari must out-score their German rivals by 17 points today.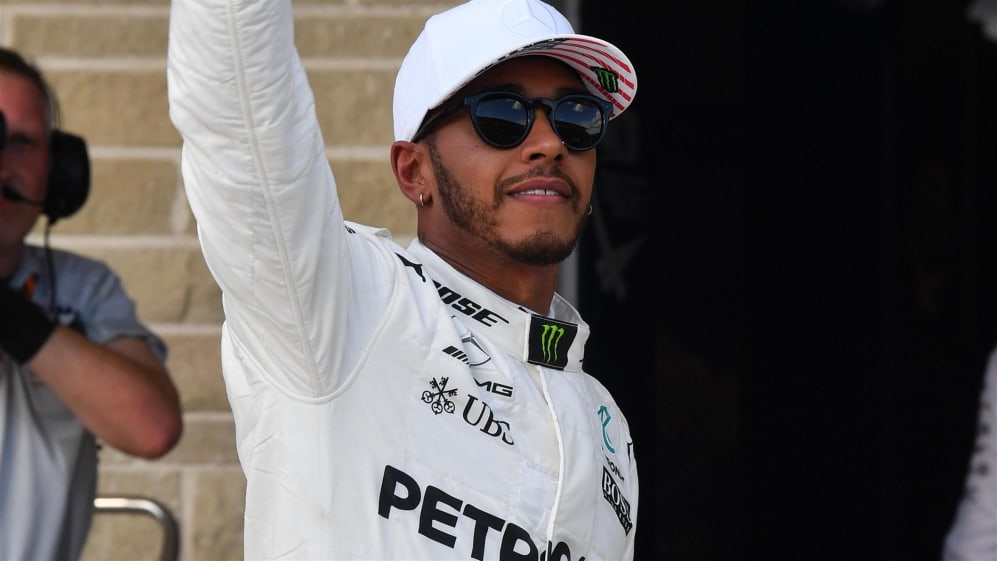 What chance does Vettel have?
Pretty good, is the answer. And if he gets the better start and gets into the lead he's likely to be very tough to beat here, Hamilton's comment notwithstanding that this is a track where overtaking is possible.
Once again Ferrari have had problems this weekend, with Vettel struggling with his car on Friday and losing it mightily in Turn 19 before later complaining that its front end felt "like jelly."
It was rebuilt around a new chassis overnight in an heroic effort by the Ferrari mechanics, who managed the job without even busting the curfew.
"We are very happy with the result," Vettel said. "It was crucial to get that final run. We've had a slow start here with a couple of problems, and I wasn't comfortable yesterday with the car and hardly did any laps after I 'lost' it and spun early in FP2. Something wasn't right and obviously it was a big job overnight. But the team were fantastic. The mechanics have now had a couple of race weekends in row with last-minute engine changes and chassis changes, and they did it all without breaking the curfew.
"Obviously today I was much happier with the car. I couldn't find my rhythm straight away and struggled with the wind in a couple corners, Turns 8 and 9 were tricky all day. But it was more a question of getting it right. I knew what I had to get right and I got it right, which was important. My first lap was very poor in Q3 so I knew I had to deliver, otherwise I might not even have been in the top six. But I knew that if I got them right we should be able to get closer, and it worked out. If the car behaves tomorrow like it did today, it should be good."
We've seen on many occasions this year that Ferrari have excellent race pace, and Vettel is pumped up to put another win on the board after the drought since Hungary.
"It's pretty straightforward: we have to win and then we'll see what happens," he says. "We've had the car for the last three races and it didn't happen, but I don't see why over the next four races we won't have the package to race, so it starts tomorrow."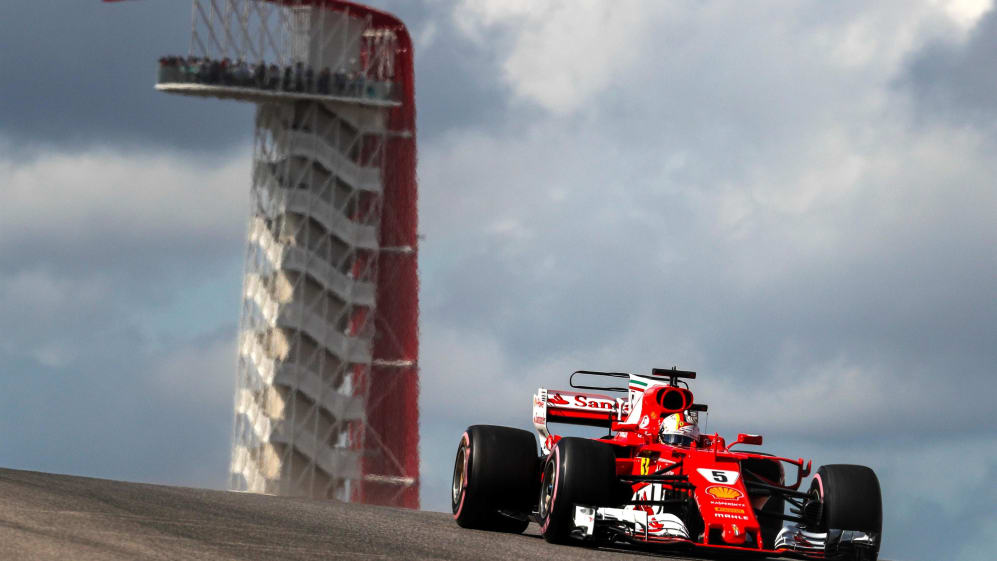 A podium for Ricciardo?
Daniel Ricciardo admits that he was pretty happy when he saw that he was fourth fastest in Q3, until he realised he'd been just a hundredth behind Valtteri Bottas.
"But then I was like: a hundredth is nothing, but I felt with what I had that was all I could do. Q1 I was miles off the pace and even this morning in FP3, so it hasn't been the easiest weekend up until now. The wind was a big struggle for everyone today. The track is really open and the wind blows from all directions, so it's quite strong. That factor combined with the track being a bit bumpy and slippery is why the lap times are not crazy fast this year. But then towards the end of qualifying on the last lap we managed to find a little bit more so that was positive and I'm happy to end there."
If he gets away well, he is in with a chance of a podium, and we all know what a good racer the Honey Badger is. And the Red Bull is relatively kind to its tyres.
"The second row is good enough to fight tomorrow," he says cheerfully.
As for team mate Max Verstappen, don't write him off just because he'll be starting from the back. The Dutchman qualified on supersofts so his lap time was good even if he classed it as very disappointing because he made a mistake.
"We have the car and the performance is there so even though I am starting at the back of the grid I'll try to overtake as many cars as possible and move through the field," he says. "To get back to sixth would be good and anything higher would be great. My long runs have felt strong all weekend, so we'll see how the degradation goes and start from there."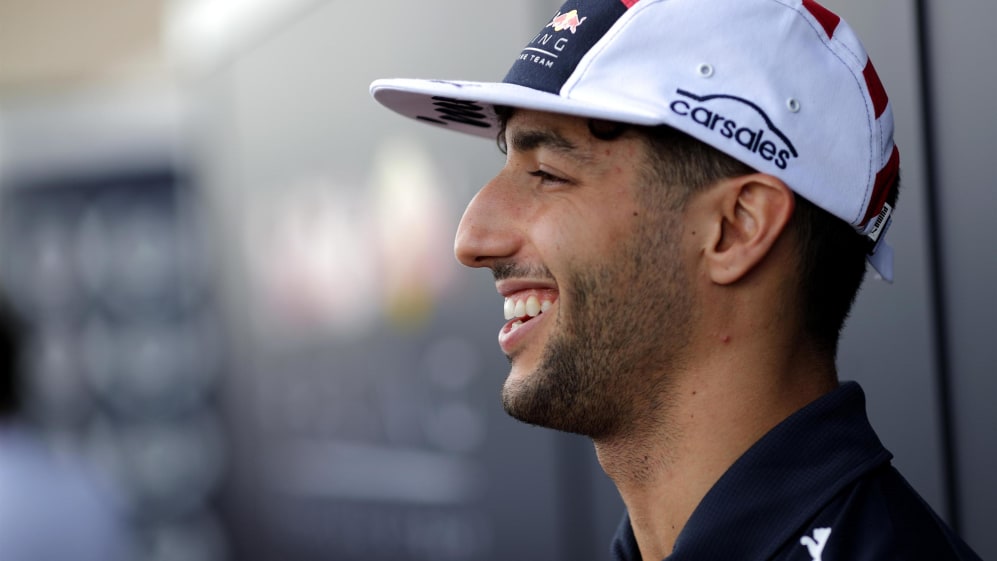 A best finish for Ocon coming up?
He finished fifth in Spain, but if anything goes wrong for any of the five drivers ahead of him on the starting grid, Force India's Esteban Ocon could be looking at the best result of his burgeoning F1 career.
If he got a good night's sleep.
"I'm happy with the result today," the Frenchman said yesterday. "The team has done a fantastic job once again and we have been strong in every session. We have a great chance to pick up a big bunch of points tomorrow.
"But it was not an easy qualifying session for me because I did not feel well. I had a very bad headache and problems with my stomach. So I am glad to have made it through the session with a strong result. I now need to get some rest and try to recover to be ready for the race tomorrow."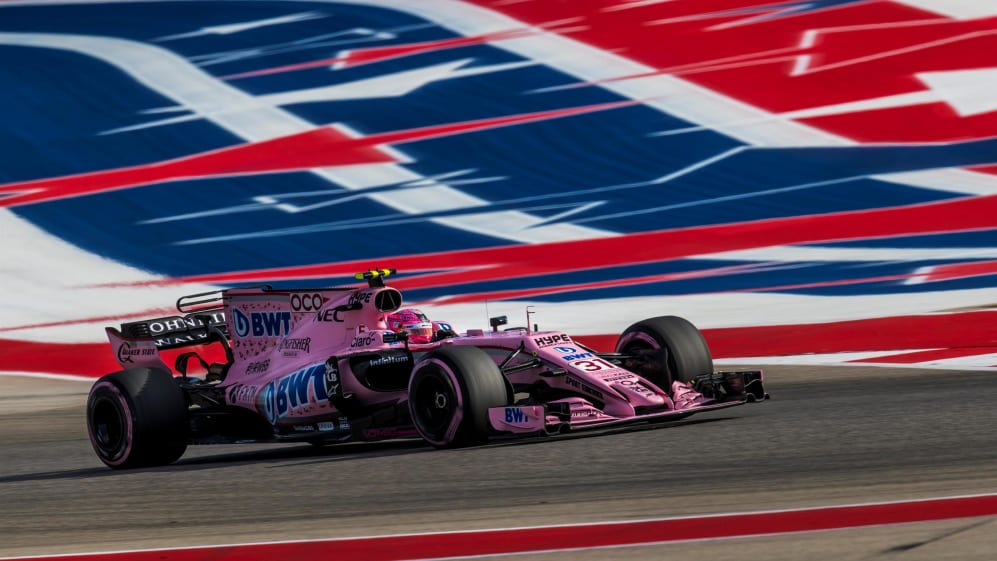 Will Sainz shine on his Renault debut?
Carlos Sainz had to be happy with eighth fastest time (and a seventh place start thanks to Verstappen's penalty) in his first outing for Renault.
"There's been a lot to adapt to over this weekend but I'm incredibly proud of what we've been able to achieve," the Spaniard says. *"It's not a bad effort for our first qualifying together! It wasn't the *easiest session with the changes in temperature and with the wind as I didn't know how the car would react to this, but we did a good job so I'm very happy.
"Coming to a new team late in the season was always going to be a challenge, but everyone at the team and back in the factory has made things very easy for me. I'm looking for a clean race tomorrow. There's more speed in the car and in me as I adapt further, so to finish in the top 10 higher than where I start is the target."
Renault believe that they have made another step forward with their R.S.17 this weekend, thanks to some new aero parts, so their chances of maximising a points hauls in the fight against Toro Rosso and Haas look promising even with Hulkenberg starting from the back with the latest version of Renault's power unit.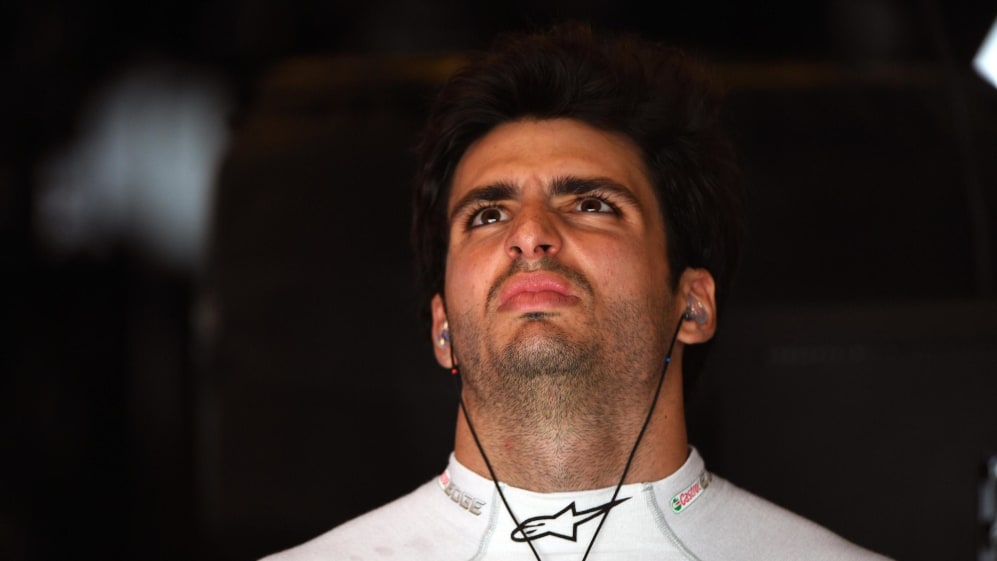 What are the best strategies?
Pirelli were happier with their tyres' consistency in Saturday's smoother running, and feel that the long runs suggest that race pace among the frontrunners should be quite closely matched.
They expect two pit stops to be the favoured strategy: but that will very much depend on track temperatures and degradation rates. And since the Circuit of The Americas provides good overtaking opportunities, that creates possibilities for teams to adopt different strategies if the race circumstances suit them.
With several drivers starting out of position due to grid penalties, they also expect some intriguing tactics.